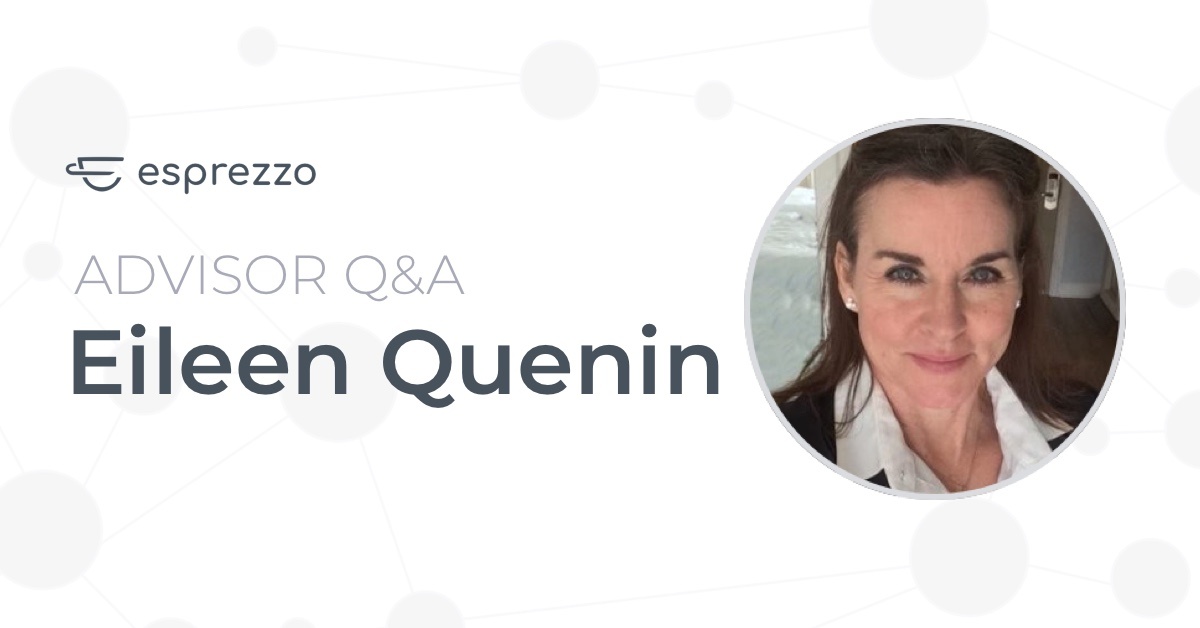 We're excited to introduce another member of Esprezzo's growing advisory board, Eileen Quenin. Eileen played a key role in bringing Dragonchain to where it is today and is a huge proponent of blockchain technology and the new business models it enables. With expertise in the UX and Information Architecture fields and experience at The Walt Disney Company, Amazon, GE Healthcare and LexisNexis, Eileen brings a wealth of knowledge to the team.
We recently sat down with Eileen for a Q&A so we could share some of her perspectives and experiences with you.
Read on to learn about her experiences with blockchain technology so far and what excites her about the future.