Welcome back friends!
Here at Esprezzo we're all about helping crypto communities get the information they need, and Avalanche has one of the most active and passionate communities we've seen.
Today, we're proud to announce our second Avalanche-based DEX integration for Dispatch: Trader Joe!
Why Trader Joe?
Trader Joe continues to climb the charts as one of biggest DEXs in terms of total value locked (TVL) on Avalanche and is consistently the top volume DEX on Avalanche. Some of Trader Joe's most popular features include but are not limited to trading, yield farming, staking, lending, borrowing, and more. Trader Joe focuses on building with speed and innovation while aiming never to compromise on safety.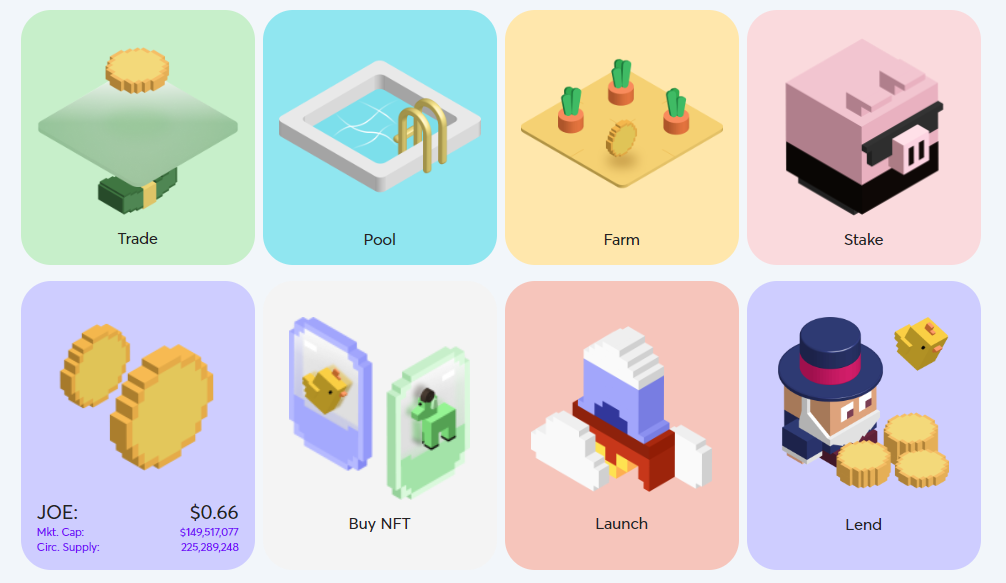 Features of Trader Joe, courtesy of Trader Joe
"When researching Avalanche we were fortunate enough to connect with the Trader Joe team early on and have been impressed with the level of support and constant iteration that their community and team have shown," says Esprezzo CEO, Remy Carpinito. "We're excited to provide their rapidly growing community a powerful way to create custom alerts and data streams on the projects they care about."
With the rapidly growing Avalanche ecosystem, we're always excited to see new tools empowering Trader Joe and AVAX communities to stay on top of and act on new opportunities. On top of that, we also find Dispatch's UI clean, intuitive, and easy to use.
- Cryptofish, Co-Founder of Trader Joe
Related reading:
Trader Joe DEX on Dispatch
Dispatch makes it a breeze to set up Trader Joe market alerts so you never miss new investment opportunities, and this is just the start.
We are happy to invite the Trader Joe community to get on the waitlist for Dispatch! The Dispatch beta is currently invite-only and we're getting ready to send out our next batch of invites.
What Trader Joe events and data are you interested in? Drop a comment and let us know! As always, we welcome your feedback to keep making tools that make your life easier.
Stay tuned for more updates by following us on Twitter and Discord.
About Esprezzo
Esprezzo's mission is to empower everyone to access and use blockchain data, whether to facilitate crypto trading, track NFTs, get DeFi intel, or build next-gen applications. Esprezzo's no-code blockchain automation platform and data tools help crypto traders, NFT creators and collectors, DeFi enthusiasts, and developers realize the benefits of blockchain technology without needing to know protocol-specific programming languages.
Learn more: esprezzo.io
About Trader Joe
Trader Joe is a one-stop-shop decentralized trading platform native to the Avalanche blockchain. Trader Joe builds fast, and securely and aims to serve the community at the frontier of DeFi. Maximize your yield-generating activities under one fully integrated roof, providing you with a unique, innovative, and highly accessible DeFi experience.
Learn more: traderjoexyz.com