We are excited today to announce the partnership between Esprezzo and VybHouse, a creative studio specializing in NFT design and 1-of-1 experiences that represent iconic moments from the lives of extraordinary humans.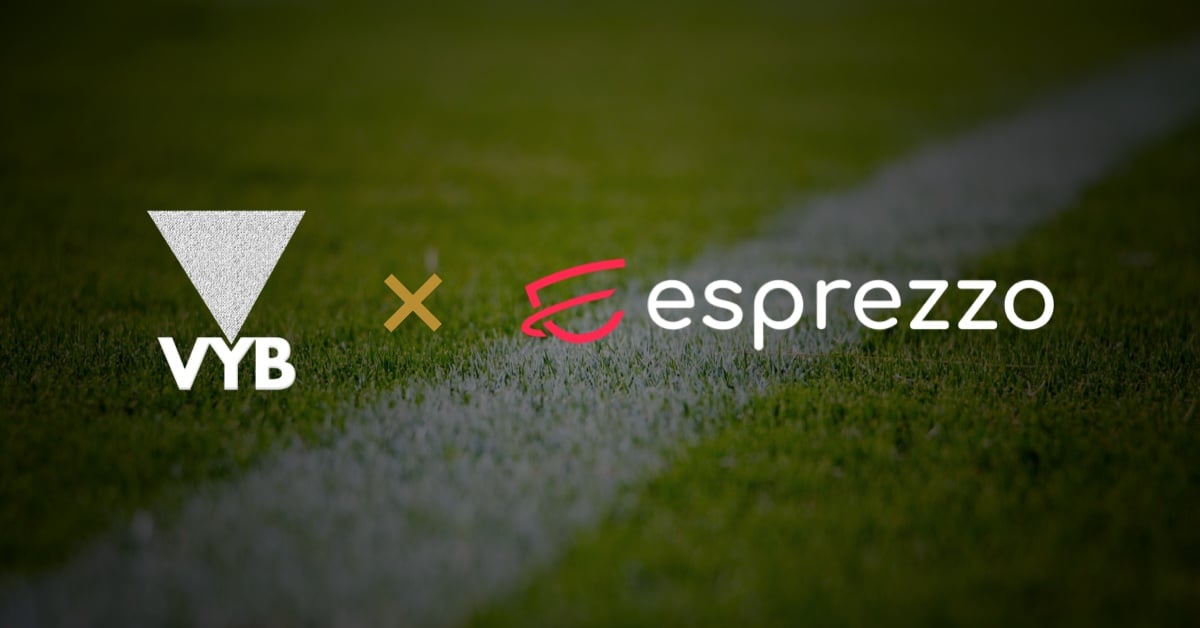 We started Esprezzo to make crypto and blockchain more accessible to all, and it has become clear that NFTs are one of the critical bridges to mainstream adoption of blockchain technology. This partnership with VybHouse is about bringing fans novel experiences and unprecedented access to legends, while introducing new artists and collectors to the world of decentralized technology.
The first collection to be released as part of this partnership is the Campbell-Williams Field Collection: a collaborative NFT drop with Ricky Williams, Earl Campbell and the University of Texas at Austin commemorating the renaming of the football field to Campbell-Williams Field, in honor of the legendary Longhorns running backs.
"Having an opportunity along with VybHouse to commemorate this special occasion is a big deal for Ricky and I," Earl Campbell said about the launch. "Our legacy is a strong one and having the field re-named after us only cements that. We are both grateful to the Jamail family."
"Above all things I have become interested in the NFT run that is currently taking place," Campbell continued. "This is a unique way for us both to enter the game and engage the market. Being able to gift proceeds back to the University's Division of Diversity and Community Engagement is something that needs to be done. We would not want it any other way."
"Life is short and only what we leave behind survives," said Ricky Williams. "My name on the University of Texas Football field, and the opportunity to support the University's Division of Diversity and Community Engagement gives real meaning to everything I was able to accomplish during my time on The Forty Acres."
Featuring artwork by talented artists Christian Paniagua, Bryson Williams and Lance Steagall, NFT auction winners also get amazing perks including Super Bowl 2022 tickets, VIP Access to Ricky Williams' Super Bowl Party, memorabilia packages, and astrology readings with Ricky Williams.
25% of the proceeds from the Campbell-Williams NFT Collection auction will be donated to The University of Texas at Austin Division of Diversity and Community Engagement to support their work.
The auction is being held on OpenSea and starts Wednesday, Sept 8, 2021 at 8pm CDT, ending Sunday, Sept 12, 2021 at 8pm CDT. In the meantime, check out the collection FAQ to get ready for the drop!
Join the waitlist to get a reminder when the auction's about to start and get notified about future updates from our collaboration with VybHouse!
Dispatch Early Access
We're making great progress on Dispatch and getting ready for beta testing. In addition to alerting and automations around DeFi events, Dispatch will provide an easy way to monitor NFTs. Make sure you request an invite to Dispatch if you want early access!