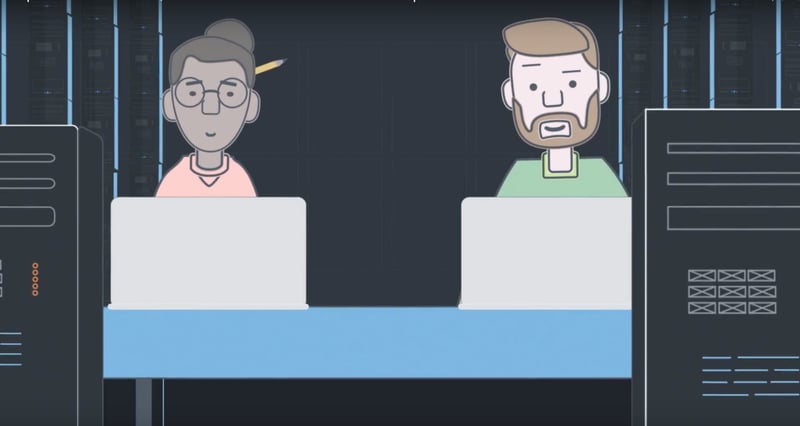 To best understand how Esprezzo can meet the needs of the developer community, we've been conducting surveys and market research with developers who share a variety of professional and technical backgrounds.
While many are familiar with the capabilities and benefits that come with using blockchain to develop web and mobile applications, it's surprising how many haven't conveyed an interest in blockchain.
But if developers are exposed to news and reports similar to this recent TechCrunch article, it won't take them very long to understand that blockchain presents developers an enormous opportunity to boost their careers and their bank accounts.
According to the article, blockchain-related jobs are growing at the second-fastest rate in the current labor market. On top of that, there is a major disparity between the capital and talent available in the blockchain industry. Developers who prove they can engineer using blockchain benefit immensely from a financial standpoint.
What the article also proves, though, is that blockchain development talent is scarce and it takes extensive education to teach blockchain programming languages.
Toptal — a company frequently referenced in the TechCrunch article—has co-designed a curriculum to train its existing pool of engineers to develop using blockchain. But the program only accepts the top three percent of engineering talent.
So, we know blockchain provides immense opportunity for developers to take a huge leap in their careers. At the same time, it's difficult to learn blockchain programming languages and there are limited opportunities to gain that education.
It's this exact issue that led to the founding of Esprezzo. And as we continue to progress with our next-generation blockchain and middleware project, news and reports like this validate our mission of lowering the barrier of entry to blockchain development.
Consider the Esprezzo platform a back-end in a box for blockchain development.
While there are training programs that provide the skills necessary to code using blockchain and platforms that are geared towards back-end-focused developers, Esprezzo allows front-end developers — and those of any engineering skill set — to create web and mobile applications on blockchain.
If there is a talent gap regarding engineers in blockchain, shouldn't we do everything in our power to close that gap?
That's something we're striving for at Esprezzo.