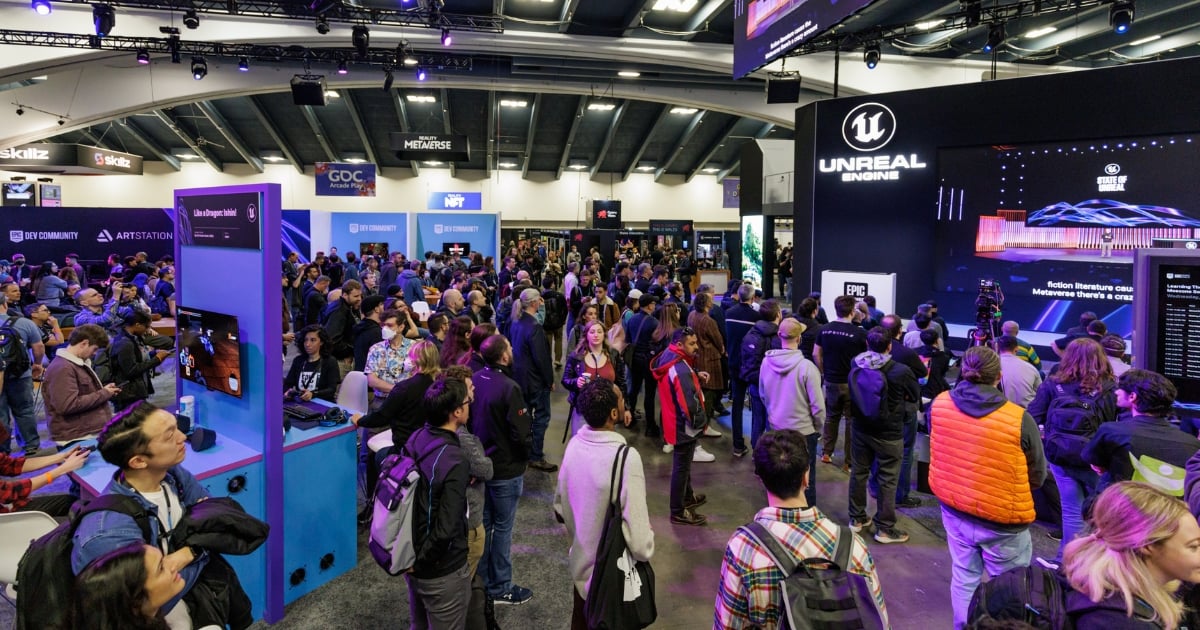 Source: Game Developers Conference
The 2023 Game Developers Conference (GDC) brought over 24,000 attendees to San Francisco last week, leaving an unforgettable mark on the gaming industry with thrilling announcements, ambitious projects, and groundbreaking trends. As gaming continues to evolve, developers are harnessing the power of AI, blockchain tech, and immersive experiences to redefine what's possible.
Join us as we delve into the most exciting moments of GDC 2023, exploring how industry leaders like Epic, Spatial, and Polygon are changing gaming as we know it. Stick around until the end to find out which titles earned top honors at the Game Developers Choice Awards.
Epic aims to attract more creators
Fortnite developer and publisher Epic Games generated plenty of buzz with announcements and demos in their 2023 State of Unreal keynote and tech talks.
They shared their public roadmap for their game development tool Unreal Engine, detailing a number of improvements for creating photorealistic experiences including better light and foliage rendering. Traditionally viewed as a game engine, Epic is positioning the latest version of Unreal as "the most advanced real-time 3D creation tool." The engine is also touted to make it easier and faster for developers to generate environments.
Didn't get to make it to GDC? Check out Epic's State of Unreal recording:
Unreal Engine's audio system MetaSounds is receiving enhancements such as graph composition and new multiplatform audio codecs. Additionally, Epic is planning to bring significant upgrades to its 3D character creator tool MetaHuman by Unreal Engine. In the near future, new MetaHuman Animator features mean creators will be able to record animations on their iPhones or helmet-mounted cameras and apply those recorded facial expressions and movements to their MetaHumans.
While Unreal Engine is a powerful tool for creating assets for all kinds of digital experiences, Epic also unveiled the new Unreal Editor for Fortnite (UEFN), giving players the ability to design, develop, and publish their own games and experiences directly into Fortnite.
To sweeten the pot for creators, Epic announced Creator Economy 2.0 — a new system that pays Fortnite creators 40% of the game's net revenues, with distribution based on engagement.
Epic also announced the merging of its digital asset stores (ArtStation Marketplace, Sketchfab, Unreal Engine Marketplace and Quixel) into a unified 3D marketplace called Fab — a new platform for finding, publishing, and sharing assets including 3D models, materials, sound, VGX and characters — for creating digital experiences in games and beyond. Creators on Fab will reportedly earn "an 88% revenue share". Though the Fab plugin for Unreal Editor for Fortnite is available today, there doesn't seem to be a specific launch date for Fab yet.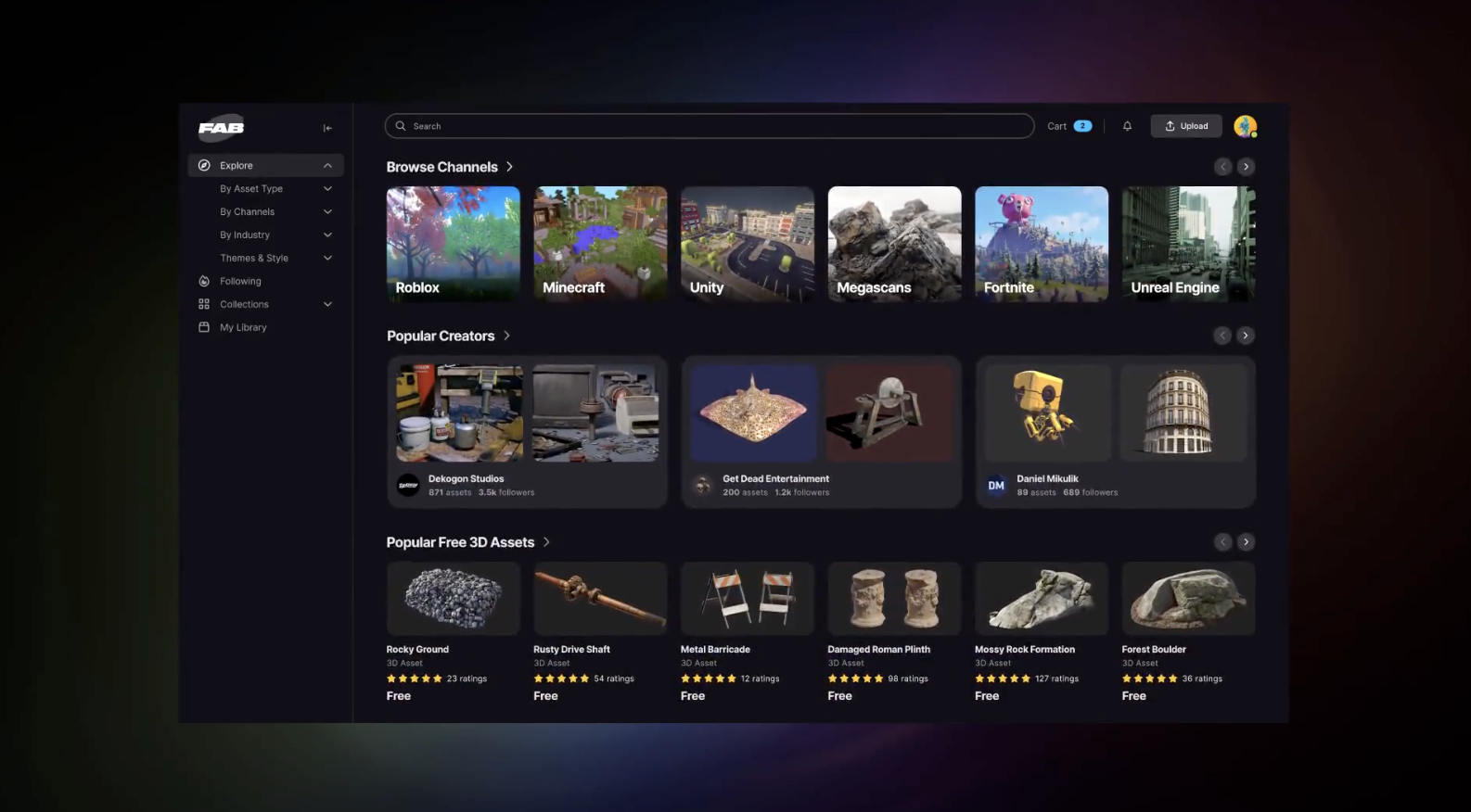 Epic Games' digital asset store Fab
NCSoft Unveils AI-driven Project M
To showcase the power of Unreal Engine 5, Epic introduced some exciting new projects already utilizing the gaming engine during their "State of Unreal" keynote. One of those was Project M, by South Korean video game company NCSoft. Project M is a cyberpunk open-world game that uses AI-based speech synthesis, human emotions, and facial animation technologies to create an immersive interactive movie game experience that's different for every player depending on the actions they take.
Check out the official GDC Project M game trailer with an introduction by a digital version of NCSoft's Chief Creative Officer, Taekjin Kim:
AI is coming to games
Artificial intelligence (AI) is one of the buzziest technologies of 2023 so far, and as you might expect, there was plenty of it at GDC. Major players including Unity, Ubisoft and King showed off ways they're using AI to improve and facilitate game development. It's obvious that the gaming industry is rapidly changing, and game developers must keep up if they want to stay ahead of the curve.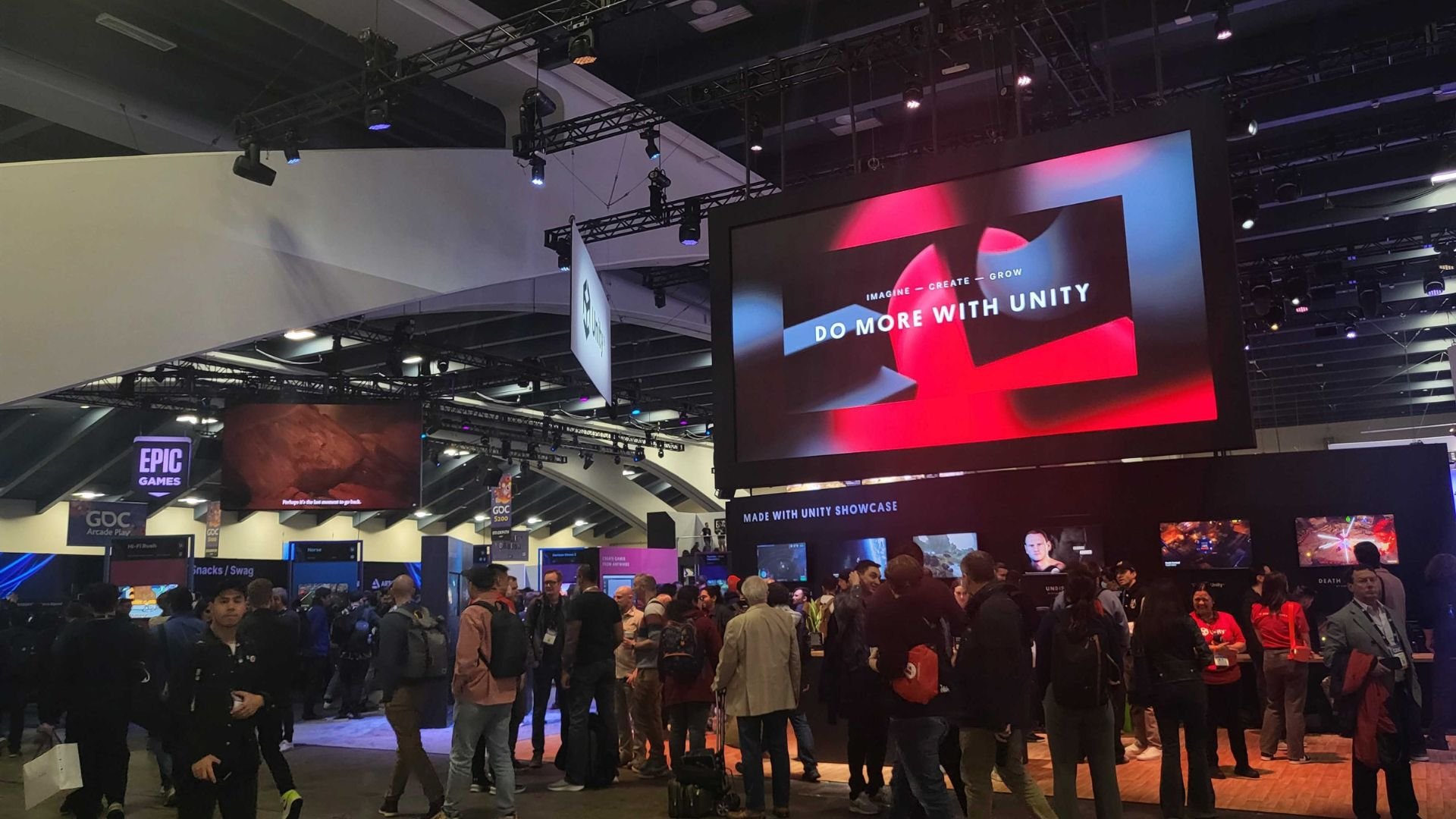 Source: Pocket Tactics
Unity gave a sneak peek of Unity AI, hinting at the ability for developers to use text prompts to generate characters and worlds.
Ubisoft presented their generative AI tool called Ghostwriter, which is specifically designed to create dialogue for non-playable characters (NPCs) in games. The French video game publisher has since clarified that Ghostwriter is meant to support game scriptwriters, rather than replace them. The less time scriptwriters have to spend on writing NPC phrases or sounds, the more time they have to work on more important narratives.
Even the team at King, the masterminds behind Candy Crush, have jumped on the AI train and joined a panel with industry experts from Unity and Sony AI America to discuss the potential for AI to revolutionize game design.
"What we're really doing now is trying to see how we can make AI available to everybody at King to use no matter what their role is, [thus] leveling-up our capabilities," said King CTO Steve Collins in an interview with Pocket Tactics at GDC.
It's pretty safe to say that game developers are excited about AI.
Unity celebrates its developer community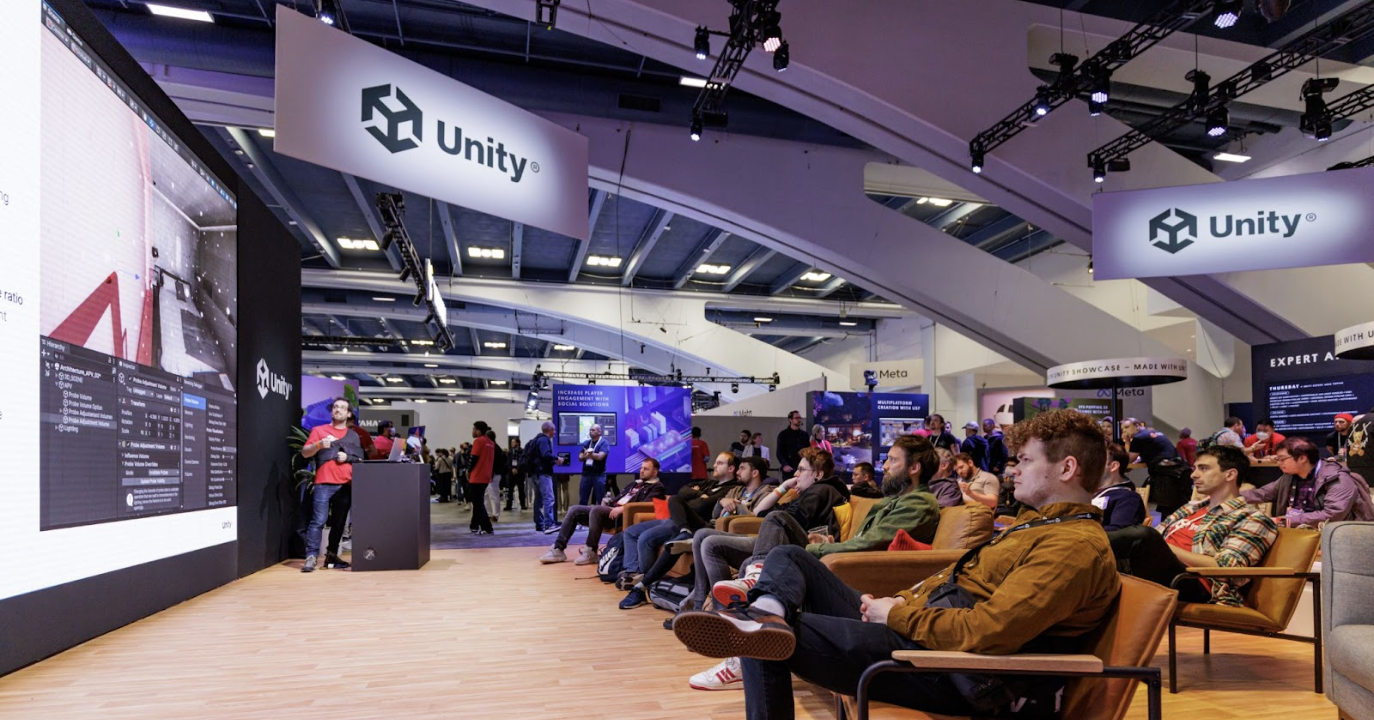 Source: Game Developers Conference
Unity Technologies returned to GDC this year with a focus on highlighting games created by the Unity developer community. Showcasing several games at their booth, the company demonstrated the power of their cross-platform Unity game engine, and tools for creating innovative, visually stunning games.
Some of the games that caught our attention include:
Unity also teased its future open generative AI marketplace, which will allow game developers to integrate AI into their workflows.
"In every video game in history, the dialogue was written by somebody. But now what you can do with AI is give these characters motivation, personality, and objectives and then they can spawn dialogue that doesn't require a writer."

– John Riccitiello

CEO, Unity Technologies
Redefining reality: VR and AR
Meta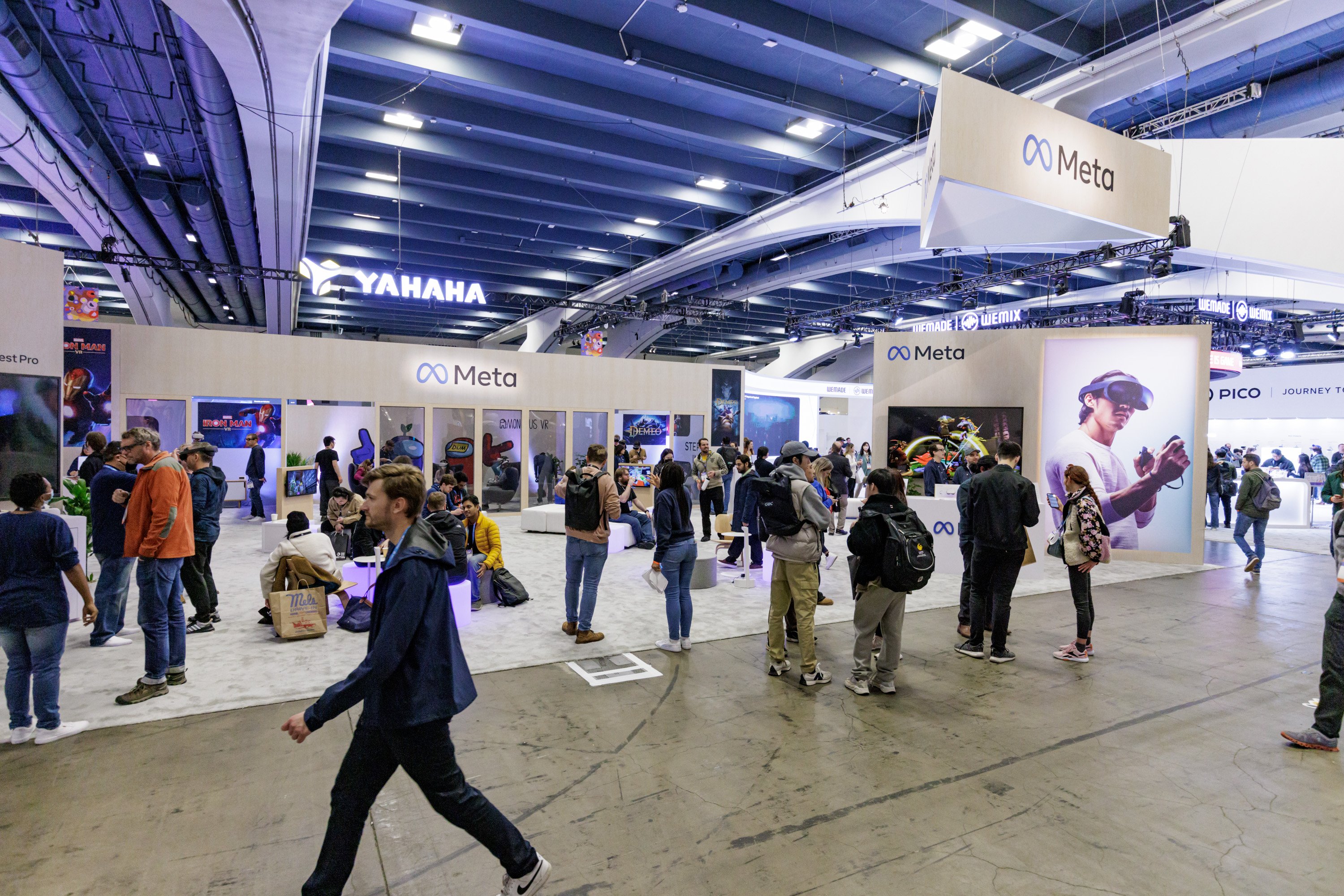 Source: Game Developers Conference
Meta's booth was consistently busy, featuring a handful of virtual reality (VR) game demos for their popular VR headsets, including Demeo, Iron Man VR, and Among us VR. Attendees were able to try out these immersive experiences on the Meta Quest 2 and Meta Quest Pro, which truly brought the games to life.
Sony PlayStation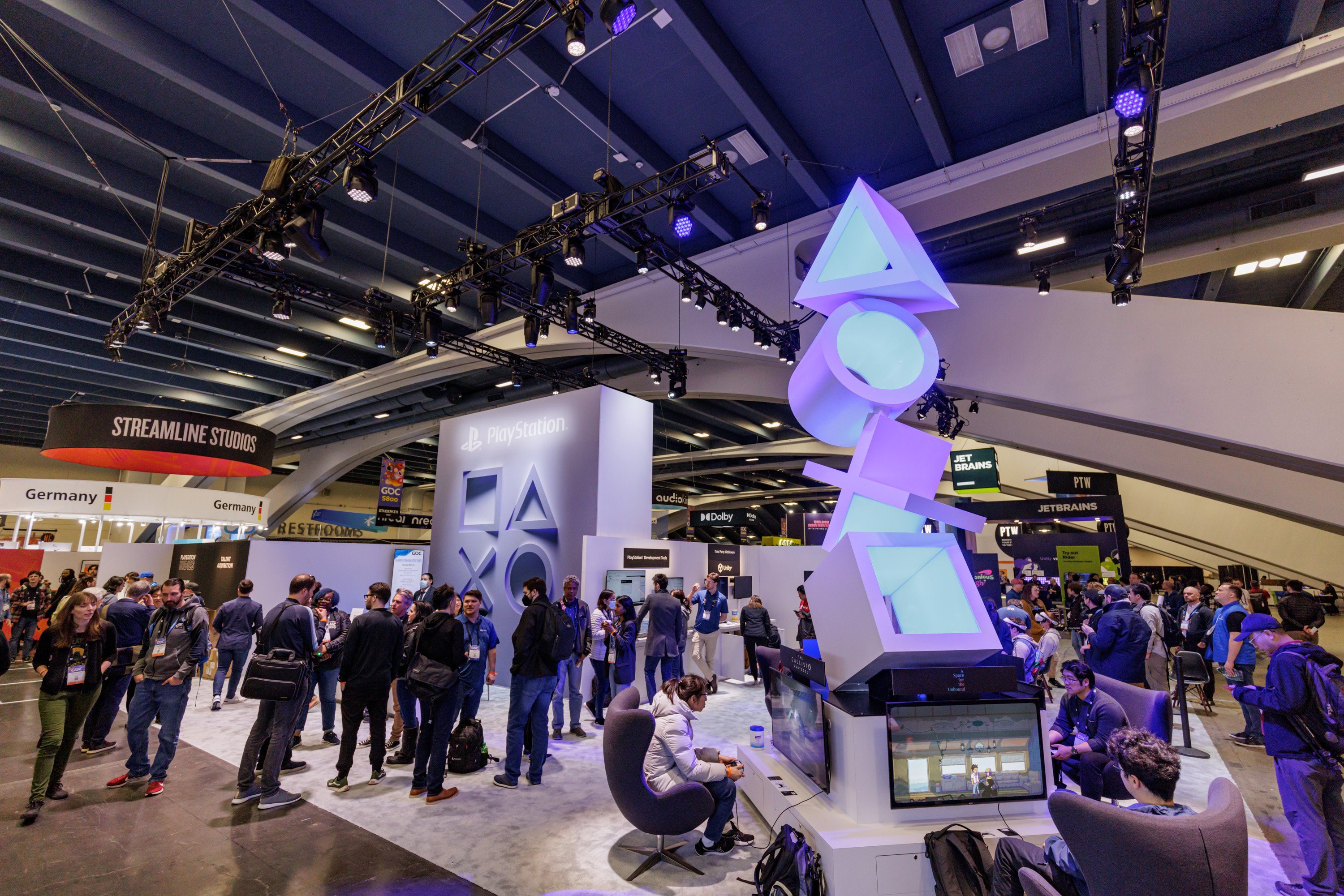 Source: Game Developers Conference
PlayStation made a splash with its impressive range of immersive VR experiences. Alongside showcasing their recently released PS VR2 VR headset, PlayStation wowed attendees with their eye-tracking demo which allows players to control gameplay using eye movements.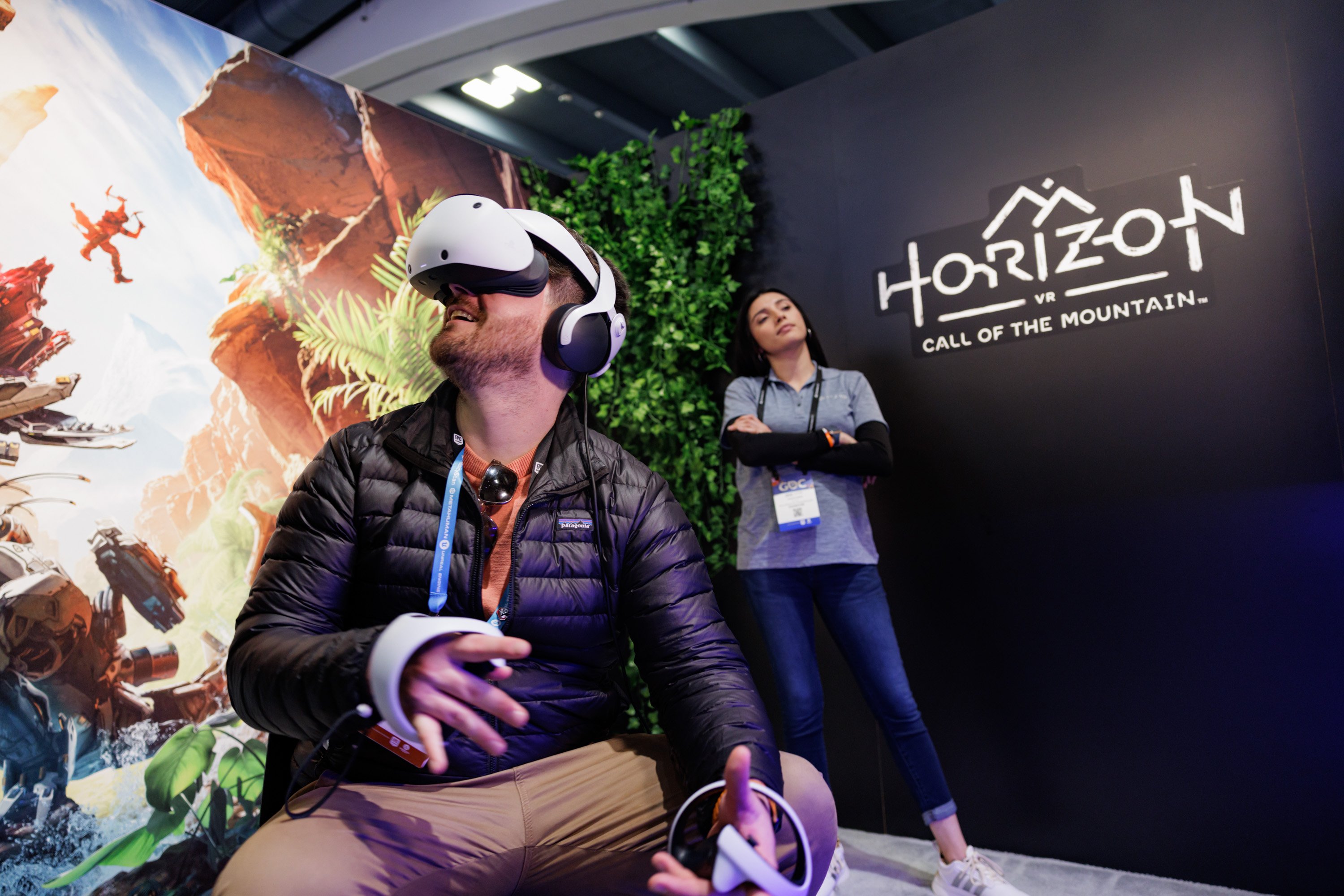 Source: Game Developers Conference
Aside from eye-tracking, PlayStation also exhibited two of their popular PS VR2 games: Horizon VR Call of the Mountain and Cosmonious High. Horizon VR is an exciting adaptation of the popular Horizon Zero Dawn game franchise, offering players a unique opportunity to explore the vast open world of the game in a whole new way. Meanwhile, Cosmonious High is a VR game that takes place in an interactive high school world, and players can unlock new powers as they attend different classes, which they can use to access new areas of the school.
Pico 4
Pico Interactive, a company acquired by TikTok parent company ByteDance, made a strong impression at GDC 2023 by displaying their VR headset prototypes at the front of their booth, including a gaming and movies section. Considered a solid competitor to Meta Quest, the PICO 4 can be connected to a gaming PC to play just about any VR game, which makes up for them having a relatively small game library compared to Meta.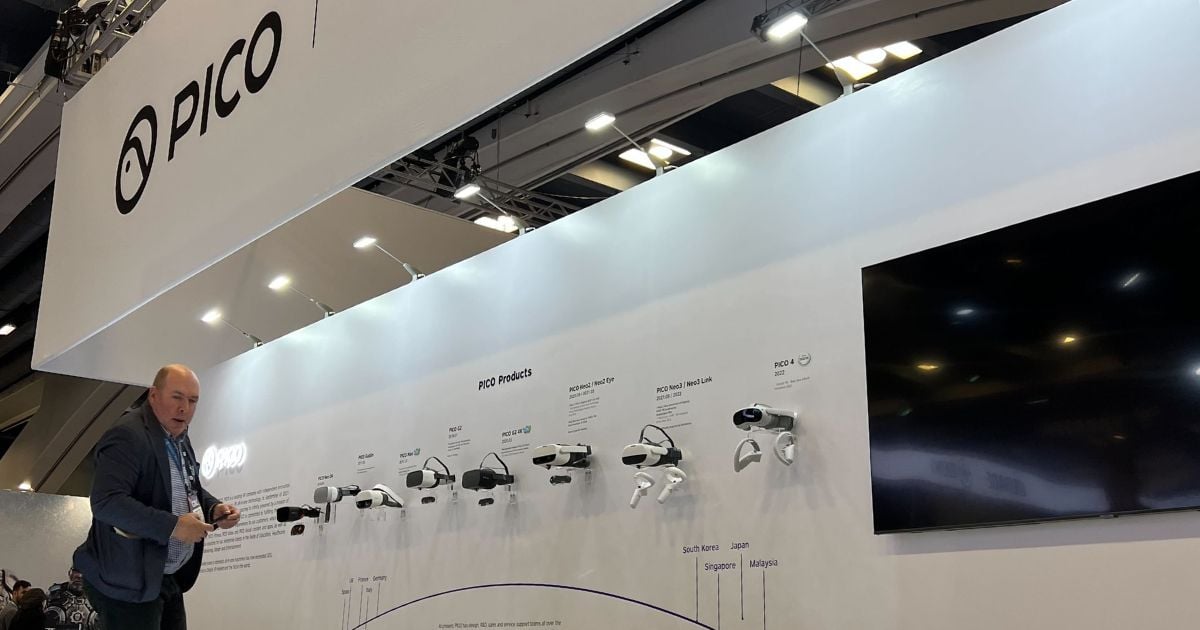 While many attendees were eagerly anticipating the release of the PICO 4 in the US, it was unfortunately delayed due to the TikTok US congressional hearings. The headset is only available in a handful of European and Asian countries so far.
Pimax Studio
Chinese startup Pimax Studio caught our attention with their Pimax Portal devices and an exciting vision for the future of VR. Alongside showcasing their 8K VR headsets, Pimax Studio had some awesome chats with developers about the benefits of bringing their own games to the Pimax Store.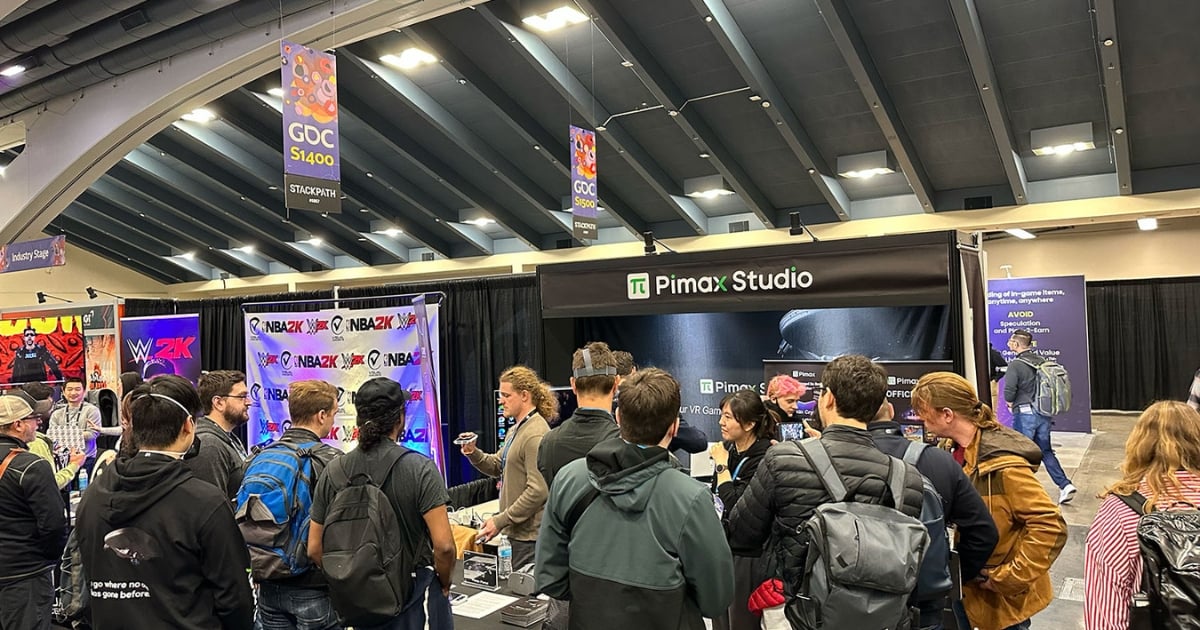 Source: Pimax Studio
Spatial
Metaverse company Spatial launched the beta version of their Unity Creator Toolkit at GDC. McDonald's and Vogue are just two of the big brands that are already using Spatial's platform to create their own branded AR and VR immersive 3D experiences including consumer-facing events and employee training.
With their new developments, Spatial is ready to welcome a new wave of creators wanting to create their own worlds and stories in VR. The Unity Creator toolkit includes bespoke avatars, visual scripting, world-linking systems, and quest and reward systems.
Last year Spatial partnered with Ready Player Me and Polycount to create an immersive space for Vogue Singapore's New World 360˚ virtual world. In New World, a digital likeness of cover model Lina Zhang welcomed guests and visitors were invited to explore a photo exhibit of AI "metahumans" created with Midjourney by artist Terry Gates.
Bridging Web2, Web3, VR, XR and AR, Spatial is definitely one to watch.
NRreal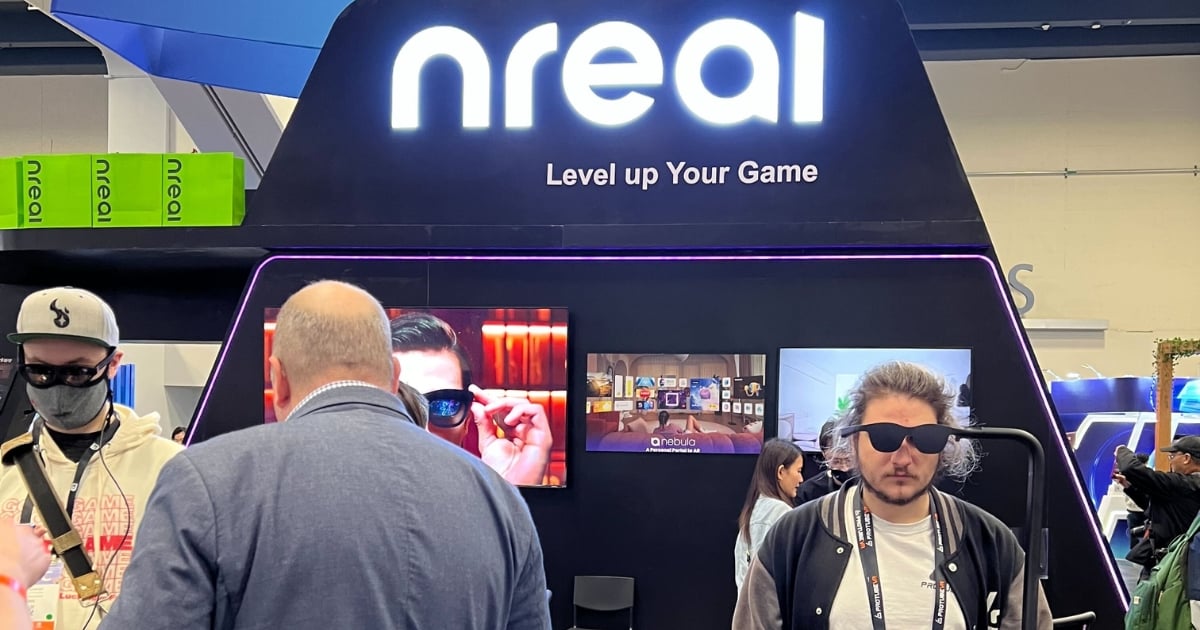 AR glasses maker Nreal shared an exciting software update at the 2023 Game Developers Conference. The Nebula update for Windows improves the desktop gaming experience and lets you connect Nreal Air smart glasses to your PC and use them as a large, curved virtual display for immersing yourself in your favorite games.
Web3 makes a splash at GDC
Wemade: Envisioning the future of Web3 gaming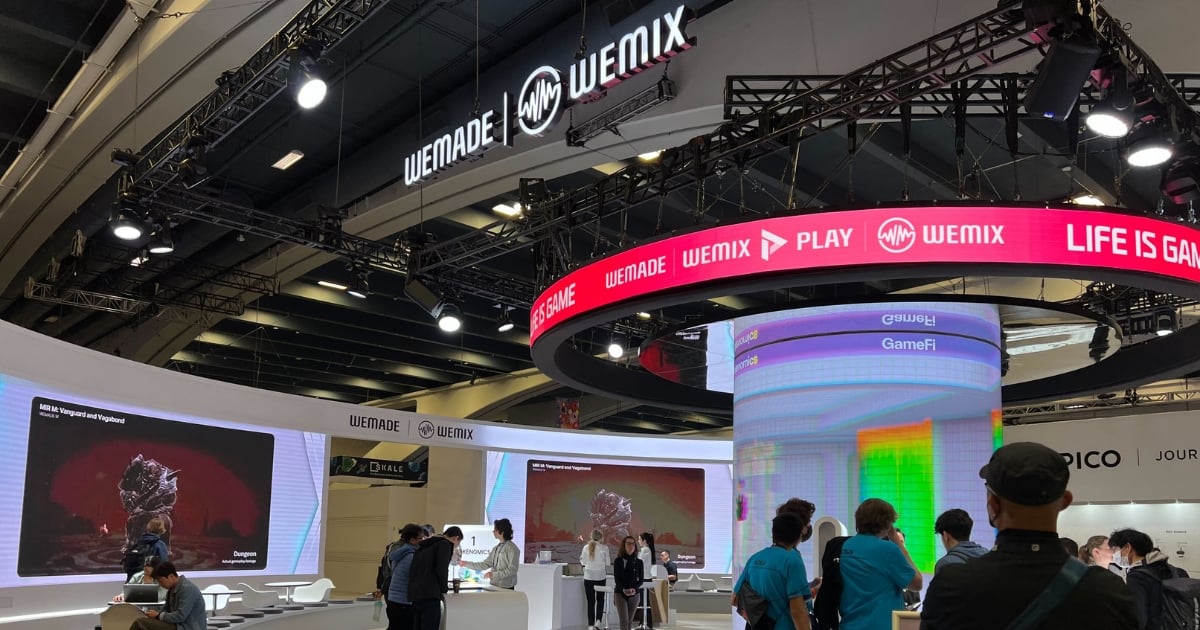 South Korean gaming giant Wemade captivated audiences with their vision for Web3 gaming through the introduction of their gaming platform WEMIX PLAY, which lives on their private PLAY network. The company is well-known for its multiplayer online role-playing game MIR4 and MIR M. Enthralling visitors with engaging, experience-based content, Wemade held discussions with other game companies and blockchain developers, fostering collaborations to expand their WEMIX PLAY ecosystem.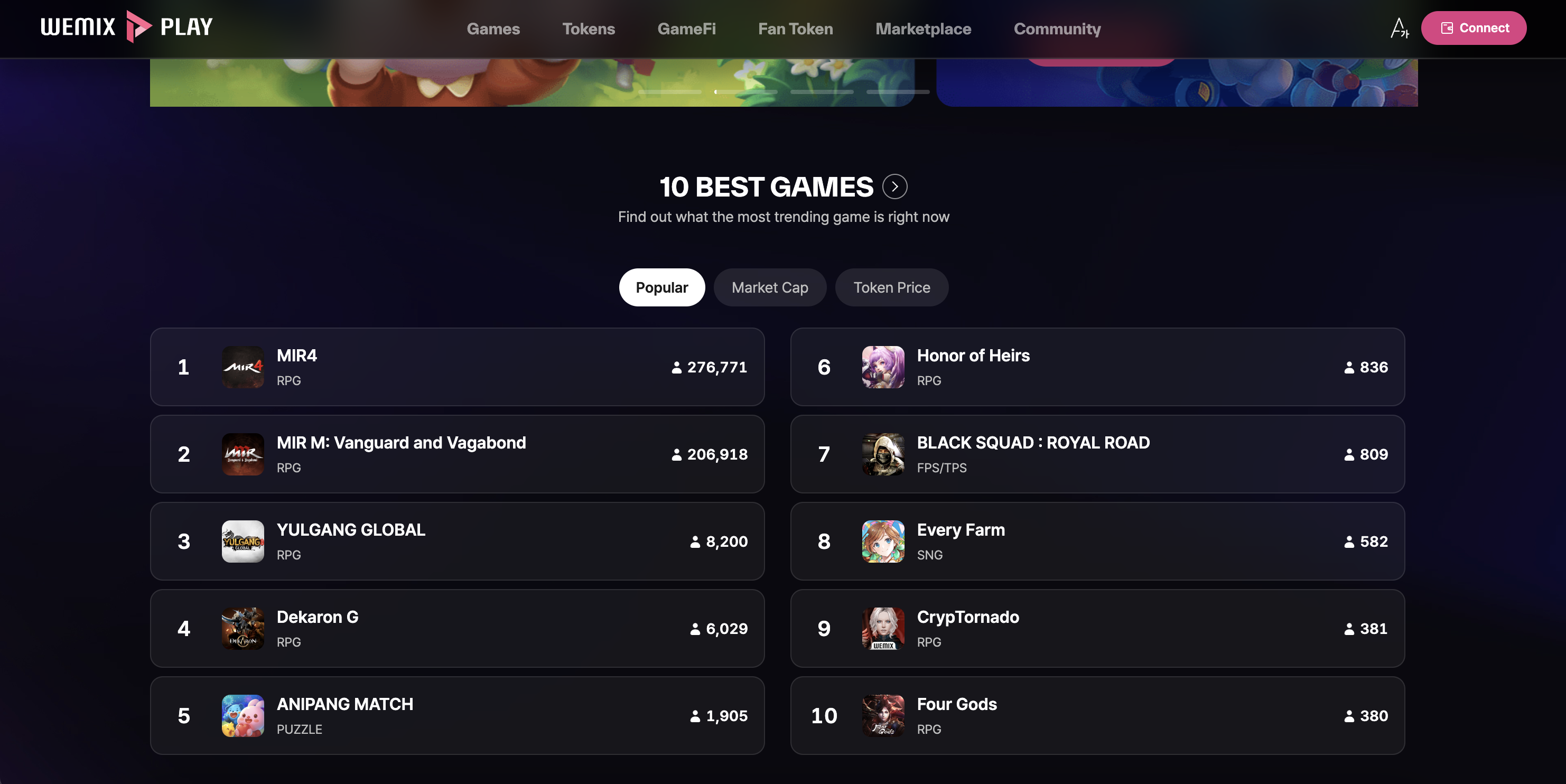 "What blockchain technology can do is to make good games even more fun by connecting the in-game economies of well-made games with the real-life economies via game tokens and NFTs."

CEO, Wemade
Despite facing opposition from both Web3 and gaming enthusiasts regarding play-to-earn games, Wemade's approach holds promise for the future of Web3 gaming. By combining cutting-edge technology with their commitment to crafting engaging games through collaborations with other game developers, they demonstrate the potential for overcoming challenges and driving the industry forward.
Immutable and Polygon forge an alliance to drive Web3 gaming forward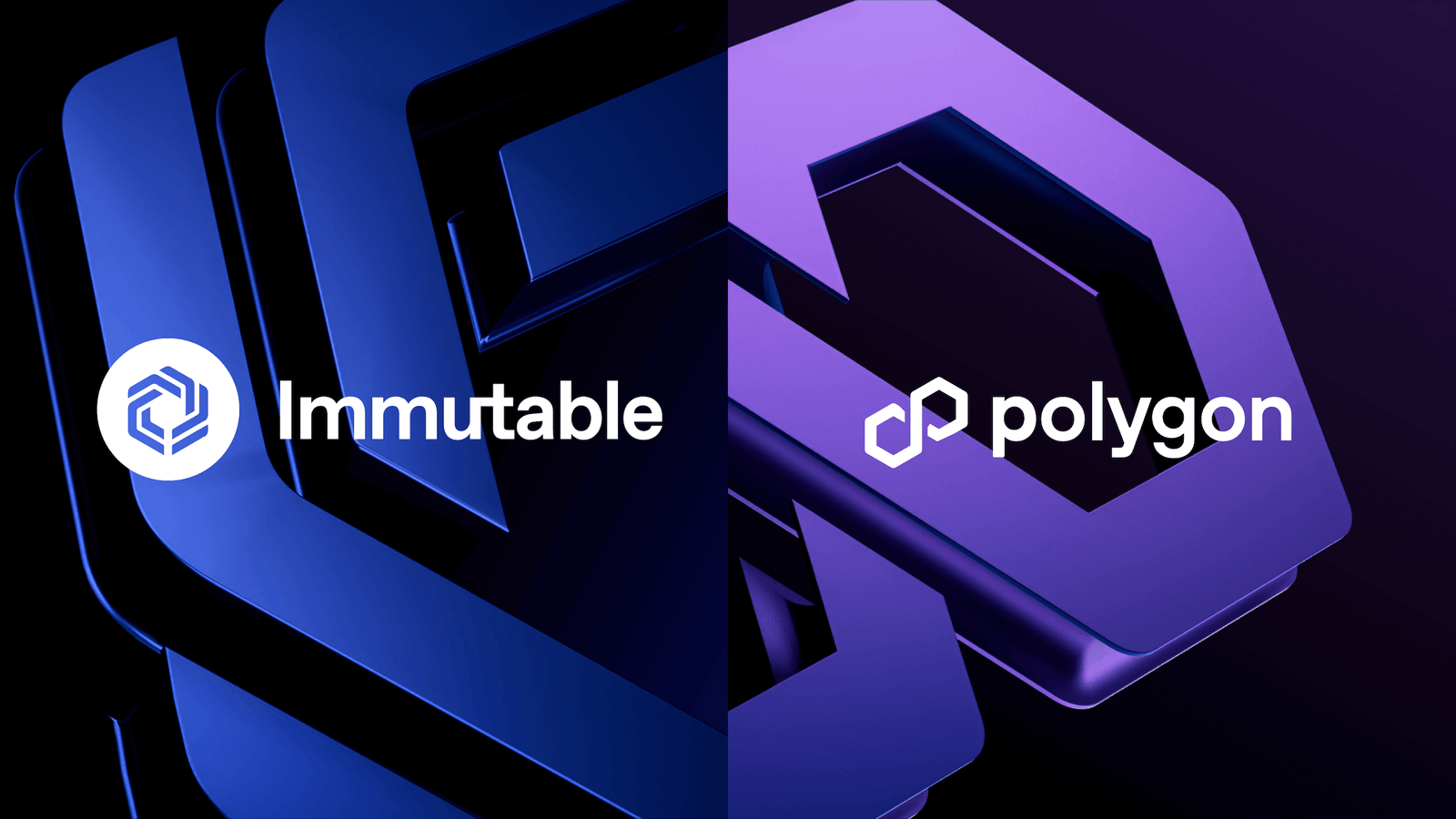 Source: Immutable
Web3 gaming leader Immutable announced their alliance with Polygon at the conference — to accelerate the development and adoption of Web3 gaming.
Both providers of Ethereum Layer 2 (L2) networks, both companies have been at the forefront of Web3 gaming, consistently announcing new Web3 games collaborations. With this partnership, they aim to create a comprehensive gaming ecosystem for players and developers. The partnership introduces Immutable zkEVM, a chain dedicated to games with Ethereum Virtual Machine (EVM) compatibility, custom smart contracts, and on-chain mechanics through the Immutable X network.
This milestone signifies a major step forward for the gaming industry, as Immutable and Polygon work together to establish a new home for Web3 gaming.
Our top 3 anticipated games from GDC 2023 👀
Life By You
Conference-goers were enthused by
Paradox Interactive
's unveiling of
Life By You
, an ambitious new open-world life simulation game led by former EA and Linden Lab veteran, Rod Humble, who previously worked on EA's
The Sims 2
and

The Sims 3

and Sony's

EverQuest
.
Life By You
aims to provide an unprecedented level of depth and realism, allowing its players to shape the lives of their characters from birth to death while exploring diverse cultural and socio-economic backgrounds.
Life By You
focuses on the emotional and mental aspects of life, giving players their chance to make choices and experience the consequences of their actions through the game.
Will

Life By You

be the next Sims? 👀
Omega Strikers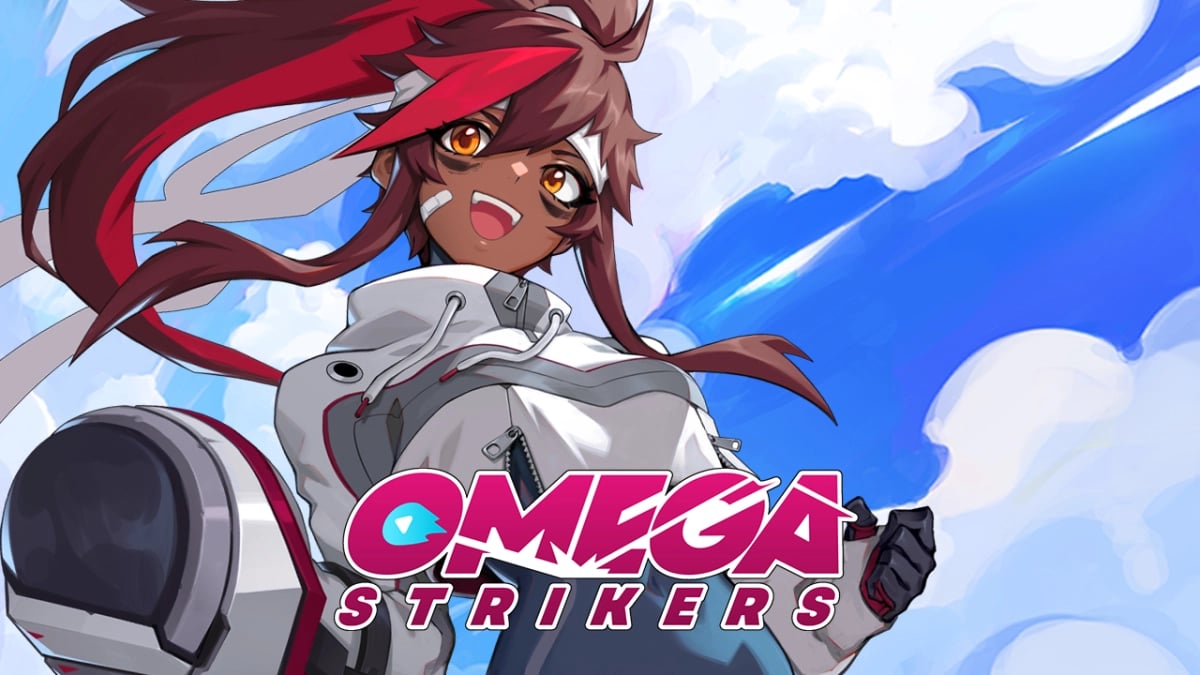 Source: Odyssey Interactive
Omega Strikers is a new free-to-play competitive multiplayer game that aims to stand out in a crowded market. The game is a 3v3 mashup of soccer and Overwatch, set across futuristic maps where the objective is to score on your opponent. With quick and dramatic matches, the game is set to launch on Nintendo Switch, PC, and mobile on April 27.
Crash Team Rumble
Crash Team Rumble was a standout surprise at the conference, a multiplayer spinoff of the popular Crash Bandicoot franchise. In the game, you get to play as your favorite characters from the franchise, like Crash, Cortex, Coco, Dingodile, Brio, and Tawna. The objective is simple: two teams of four players each compete to collect as much Wumpa Fruit as possible while sabotaging the other team's efforts.
Each character has unique abilities and roles — Blocker, Booster, and Scorer — to help them win the game. It's a strategic multiplayer platformer game that offers hours of fun with your friends. Additionally, the game supports cross-platform play, so you can play with anyone, anywhere.
Game Developers Choice Awards
Game of the Year: Elden Ring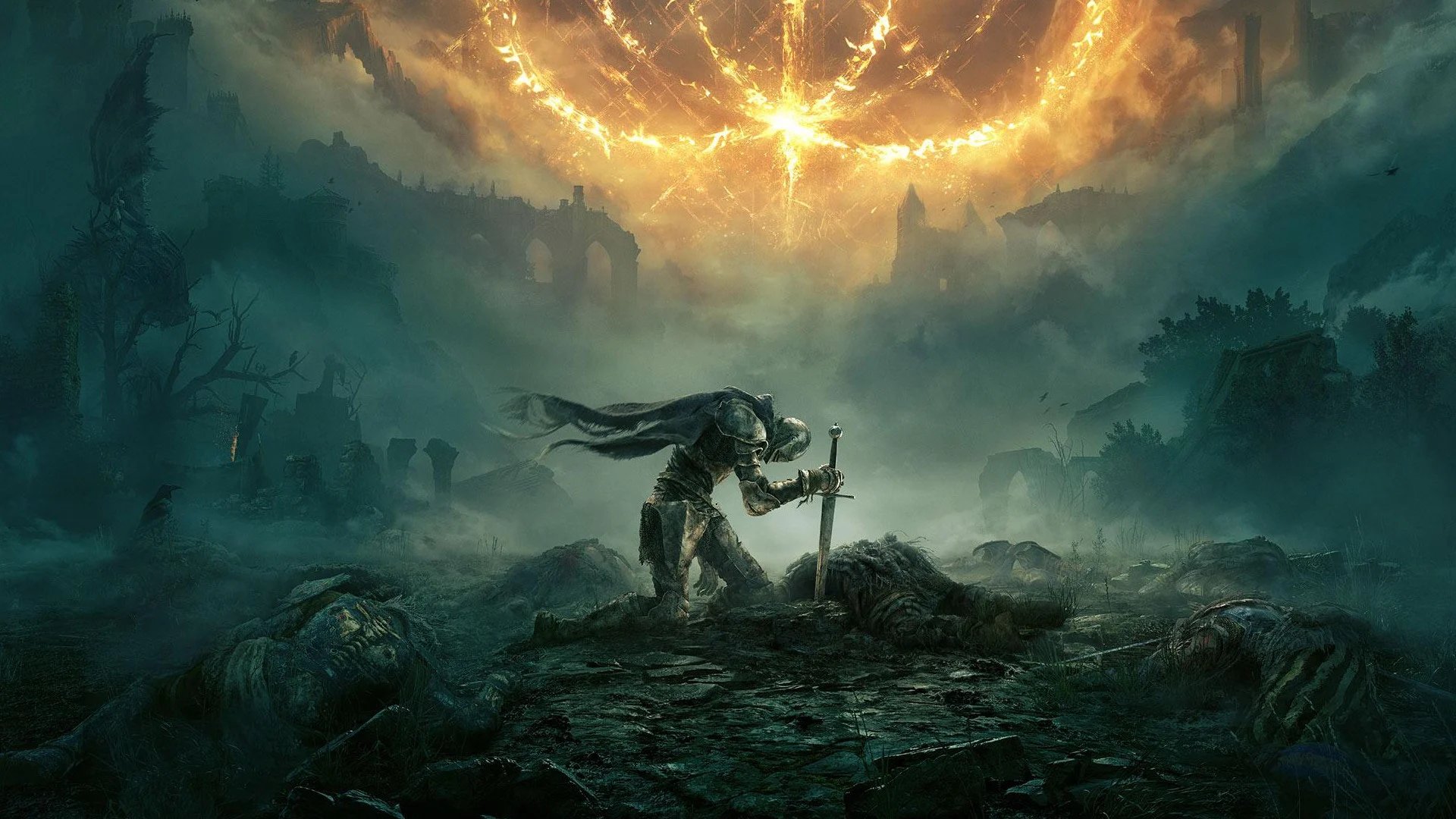 Elden Ring video game. Source: Video Games Chronicle
Elden Ring, the action role-playing game by Bandai Namco made a massive splash at the Game Developers Choice Awards and won the 'Game of the Year' award. Elden Ring brings players on a quest to repair the Elden Ring and become the new Elden Lord. The game offers a third-person perspective with an interactive open-world and player-versus-player combat and is available on PlayStation and Xbox.
Audience Award: God of War Raganarok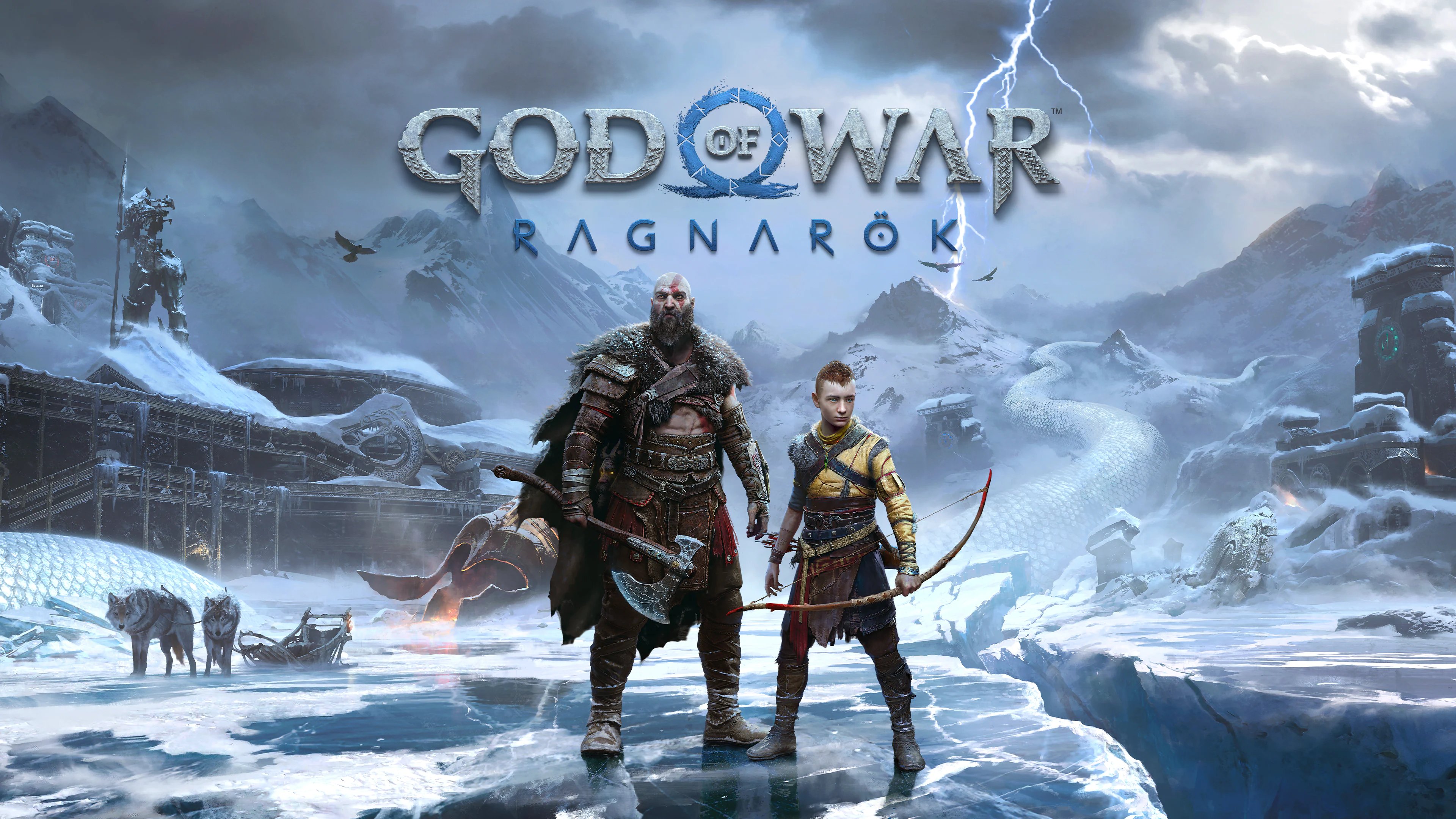 Source: PlayStation
Sony Santa Monica Studio's
God of War Ragnarok
also made its mark at the awards show, scoring an Audience Award, chosen through popular vote.
God of War Ragnarok
picks up the epic saga of the demigod Kratos and his son Atreus as they confront rivals, all while the world edges closer to Ragnarok, the ultimate battle.
Currently, God of War Ragnarok is only available on PS4 and PS5.
Best Debut: Stray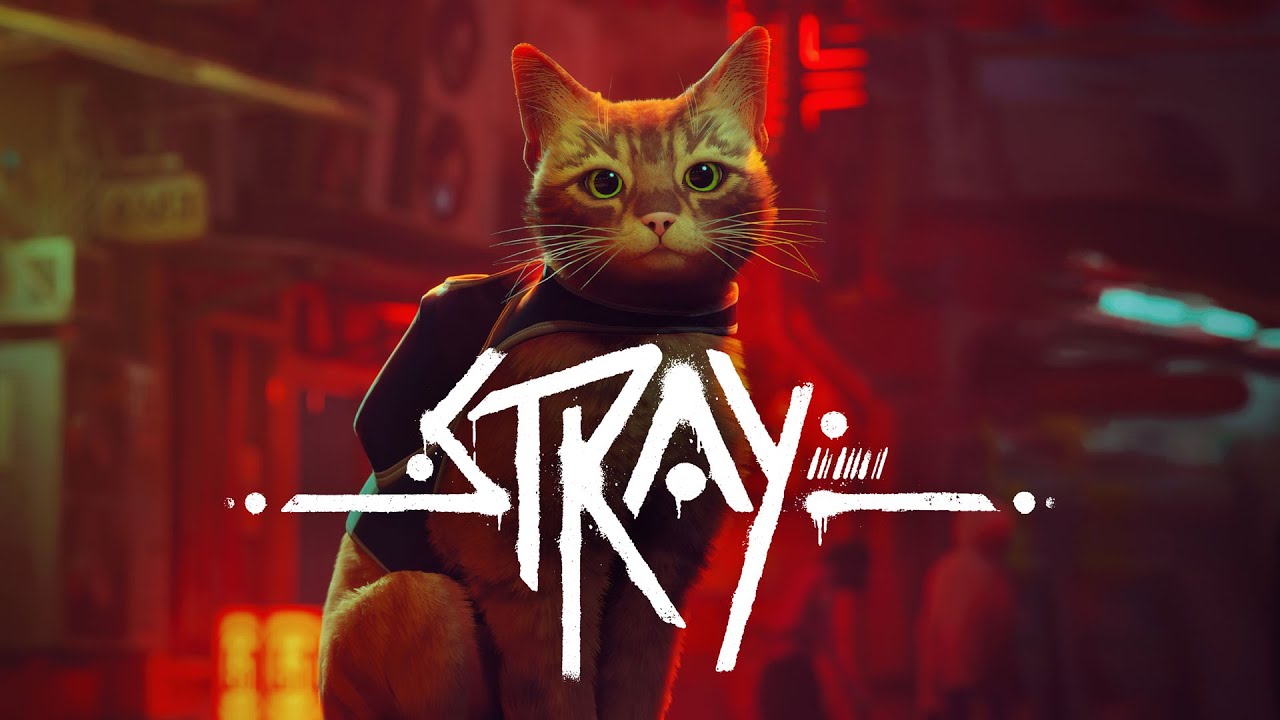 Source: stray.game
Stray, the 2022 adventure game published by Annapurna Interactive, won the Best Debut Award, and it's easy to see why. In this unique PlayStation game, you follow the journey of a stray cat that stumbles into a mysterious walled city inhabited by robots and machines. With the help of a robot drone named B-12, the stray cat embarks on a journey to go back home.
Innovation Award: Immortality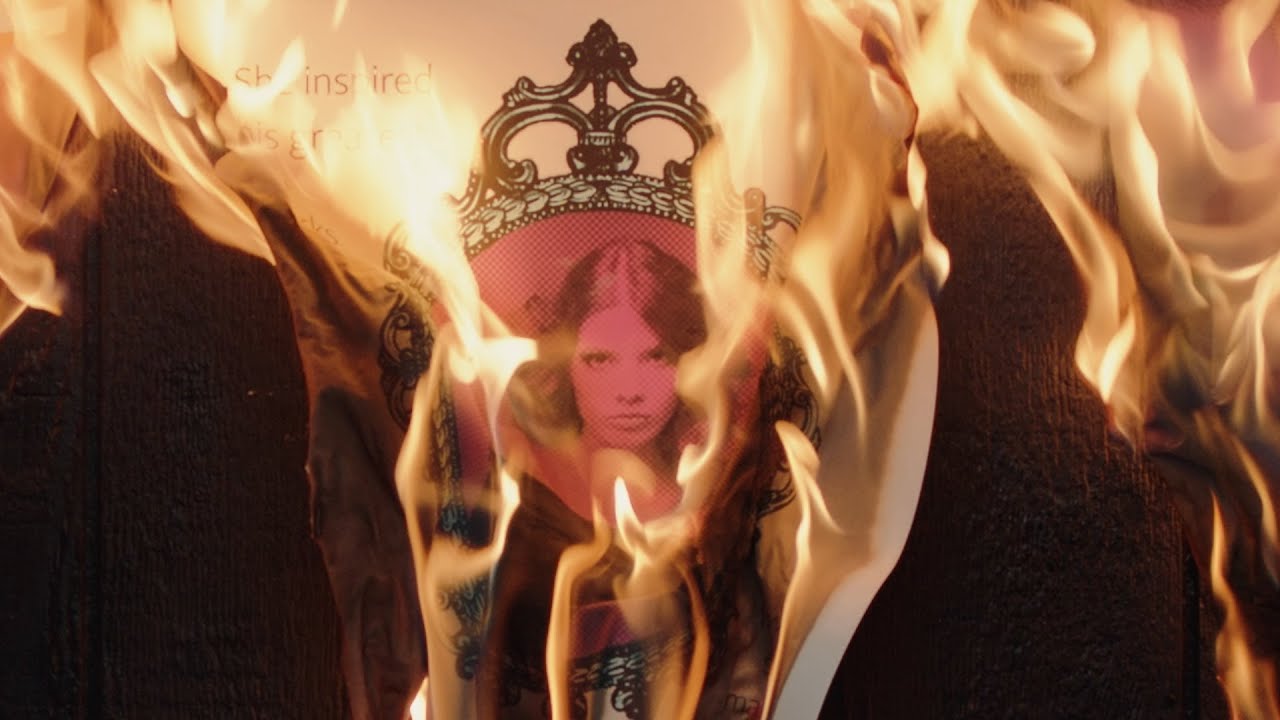 Source: halfmermaid.co
Immortality won the Innovation Award. The game takes players on a journey to uncover the mysterious disappearance of the fictional game character Marissa Marcel, who vanished without a trace.
This game is available on PC, Xbox, and iOS and Android.
Best Narrative: Pentiment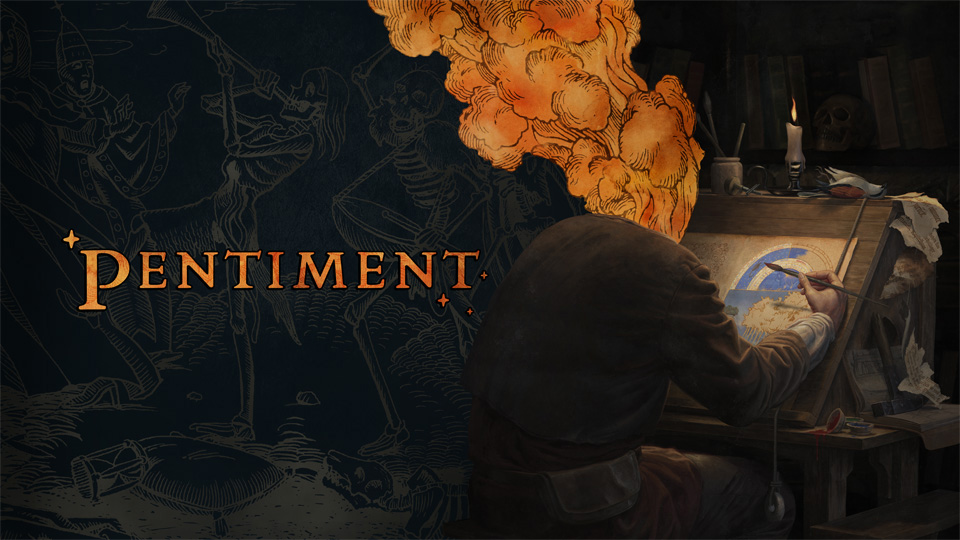 Source: Obsidian.net
Pentiment brought home the Best Narrative Award with its intriguing narrative-driven role-playing game where players attempt to solve a series of murders. This PC and Xbox game also stands out thanks to unique artwork inspired by illuminated manuscripts and is set in the Bavarian Alps.
Social Impact Award: Citizen Sleeper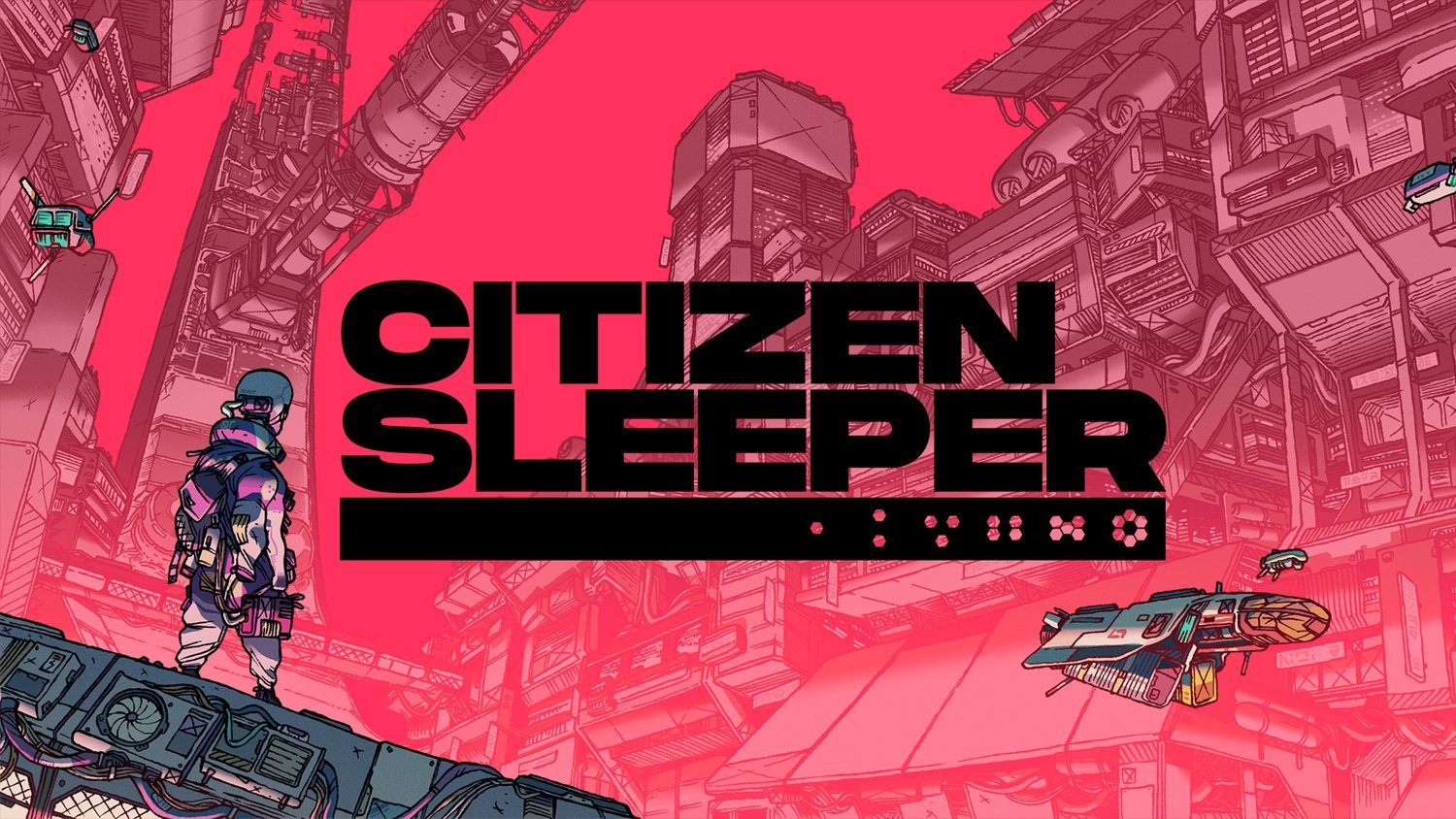 Source: fellowtraveller.games
Citizen Sleeper by Fellow Traveller won the Social Impact Award. Citizen Sleeper is a role-playing survival game "in the ruins of interplanetary capitalism" where players, aka "Sleepers", have to constantly work to nourish themselves and maintain their robot bodies.
The game is available on PC, Mac, Nintendo Switch, and Xbox.
The promising future of gaming
The buzz and energy at GDC 2023 were palpable, and brought industry leaders, game developers and gamers together to share and get a look at the future of gaming. With advances in AI, blockchain technology, and new tools for game development, we expect to see more immersive, novel, and creative gaming experiences in the years to come.
We're super excited about gaming and Web3 and we'd love to connect with more game creators and companies in these arenas. Feel free to drop us a DM on Twitter and say hello on Discord! 😀