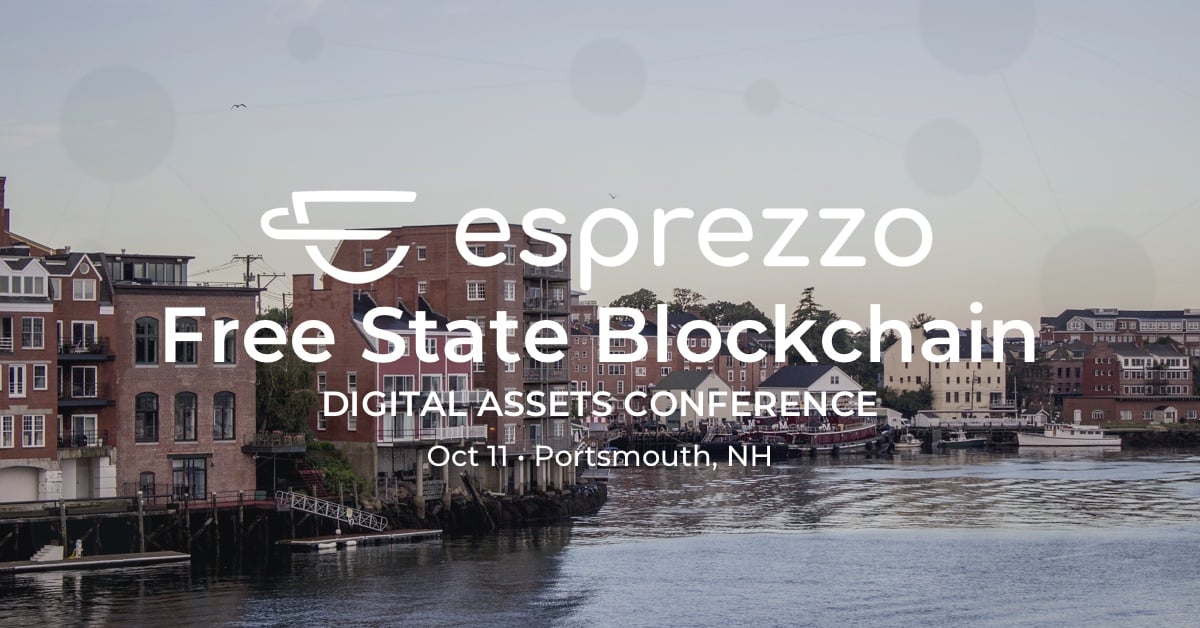 The Esprezzo team will be in Portsmouth, New Hampshire next Wednesday, October 10 for the Free State Blockchain Digital Assets Conference! This conference will bring together researchers, financial innovators, digital currency executives and blockchain enthusiasts to explore the future of tokenized assets, and we'll be there with a booth.
Featuring a great lineup of speakers including Bruce Fenton and Overstock CEO Patrick Byrne, Free State promises to be an interesting event. The State of New Hampshire and city of Portsmouth have been vital hubs for blockchain for several years now.
Our Team will be attending in full force. Come by our booth to meet us, learn more about Esprezzo and what we have been up to. We will be giving away some cool swag including a Ledger Nano S!
We're excited to be a part of Free State Blockchain and look forward to meeting you in person.
When:
October 11 9am to 5pm
Where:
Sheraton Portsmouth Harborside Hotel
250 Market Street Portsmouth, NH