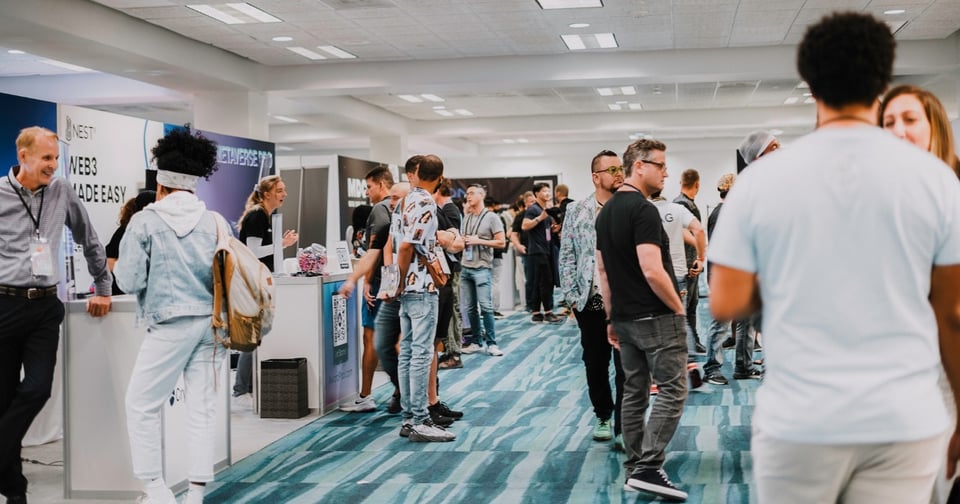 Expo hall at DCentral 2022
Over 3,000 DeFi and NFT builders and fans showed up to celebrate the growth of Web3 at DCentral, a two day conference in Downtown Miami. Despite the bear market, the event carried a positive sentiment. Although there were fewer attendees compared to years prior, we witnessed more diverse voices even more passionate and focused on creating real value and achieving Web3 mass adoption.
The focus on mass adoption
As we navigated through the expo hall of DCentral, we noticed a variety of DeFi and NFT projects that were eager to share what they're building. Everything from fashion, gaming, and education – you name it, we saw it. With 2022 being a hard year for cryptocurrencies and Web3 projects, it was definitely heartening to see people committed to building and pushing the industry — cutting away some of the noise and leaving those focused on delivering real value to their communities. We had the pleasure of connecting with a couple projects who generously shared their thoughts and insights.
Metaboy NFT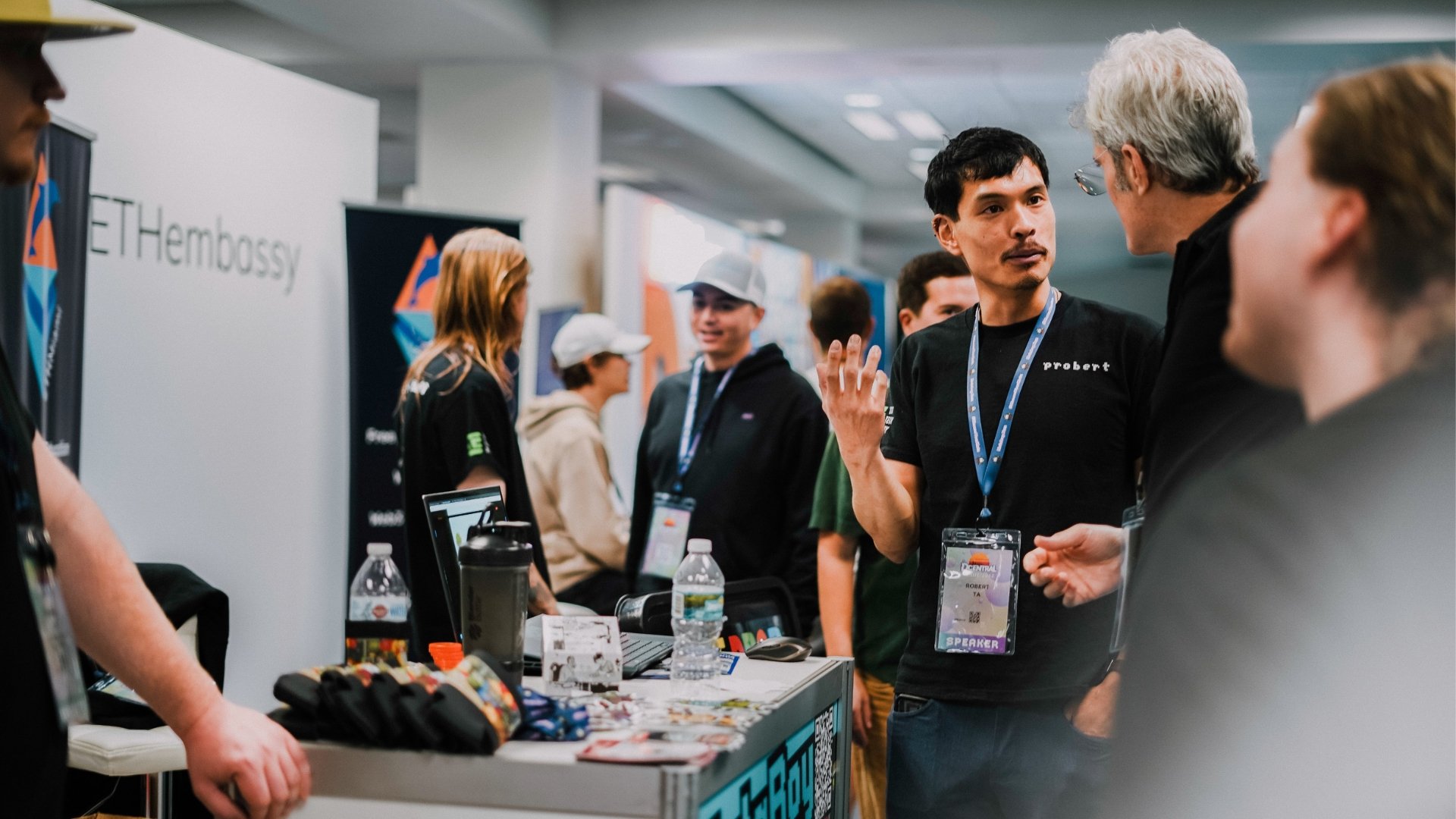 MetaBoy co-founder Robert Ta speaking with DCentral Miami 2022 attendees
At the back corner of the expo hall, we ran into MetaBoy, the first NFT project to sell out its pixel collection on the GameStop marketplace in July 2022. Metaboy is currently starting up their MetaFam Technologies entity. This organization is focusing on building open-source, extensible tooling and frameworks that help other NFT creators immediately deliver value to their communities, with offerings such as Metaverse-as-a-Service, enabling anyone to build and manage their own metaverses.
Here's what Probert, co-founder of Metaboy had to say about the opportunities in and his hopes for Web3, and building in a bear market:
"We really believe that Web3 brings more equity to the world in many ways. With more equity, comes more innovation and diversity of solutions to solve bigger systemic issues. Bear markets also are the best time to build – there are less consumer expectations, and the people that are here with us are the true believers of the products and technologies. That's an awesome place to be as a builder.


There are different people out there with different levels of understanding, and therefore confidence about the technology. Some of the solutions here are to educate people. More of the solution here, I believe, is to vastly rethink and improve what is possible, to deliver the easiest and most elegant user experiences for any Web3 solution.

In addition, we recognize mass adoption means centering on the users who are NOT in the room, nor have the privilege of knowledge on these emerging technologies. We get creative and get loud in finding those users and bringing them into our space to educate them, and create feedback loops. We are doing this right now by centering on our holders who identify as she/her, or are non-binary, as we recognize those voices are underrepresented right now.

We believe this focus on Inclusive design practices will ultimately be better for Web3 in the future, and better for business as a lagging result!

– Probert, co-founder of Metaboy
Over The Reality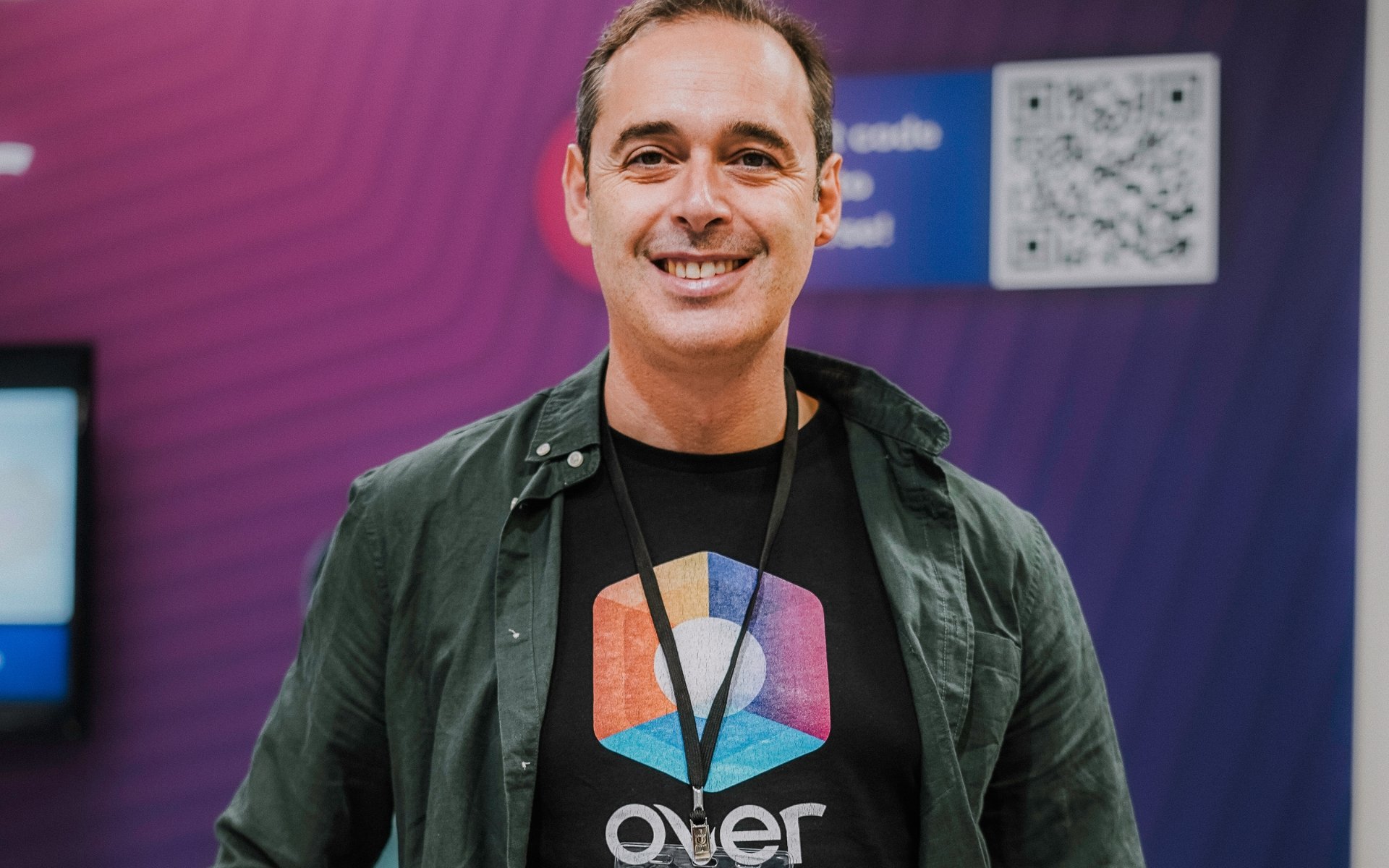 OverThe Reality co-founder and COO Diego Di Tommaso
On the opposite side of the expo hall, the Ethereum-based AR and Metaverse platform: Over The Reality, eagerly invited us to learn more about their project. Over focuses on developing a decentralized open-source platform that enables anyone to buy and sell digital assets.
This isn't the first bear market for Over. The company was founded in 2018 when the crypto market was collapsing. "The whole universe was telling us we were wasting our time in a dead industry," Diego Di Tommaso, co-founder and COO of Over, told us. "We kept believing in our vision back then, and we will keep building it during this bear market with even more conviction."
When asked about his thoughts on global Web3 adoption, Diego had this to say: "Education is a critical point for mass adoption and to create a demand induced by understanding of the value of Web3, yet I would argue that this is just a part of the equation. For the same level of education, the better the tools we will build, the lower the friction to access, and the higher will be the level of adoption."
"If you have the right vision and get ready for the new bull waves, the market will recognize the value of your project.

– Diego Di Tommaso, co-founder and COO of Over The Reality
MIDao
According to MIDao, "The Marshall Islands is the best option for many DAOs because blockchain and smart contracts are officially recognized by law for use in governance and membership tracking with a long, successful history of corporate registration."
We asked CEO of MIDao Adam Miller his thoughts on DAOs during 2022's bear market, and this is what he had to say:
"2022 was the greatest year yet for DAOs, not just in the growth of their popularity but also the advancement of DAO tooling. DAOs as a use case, once the tooling has better UX for non-Web3 natives, will help drive more mass adoption of blockchain in general."

– Adam Miller, CEO of MIDao
Secret Network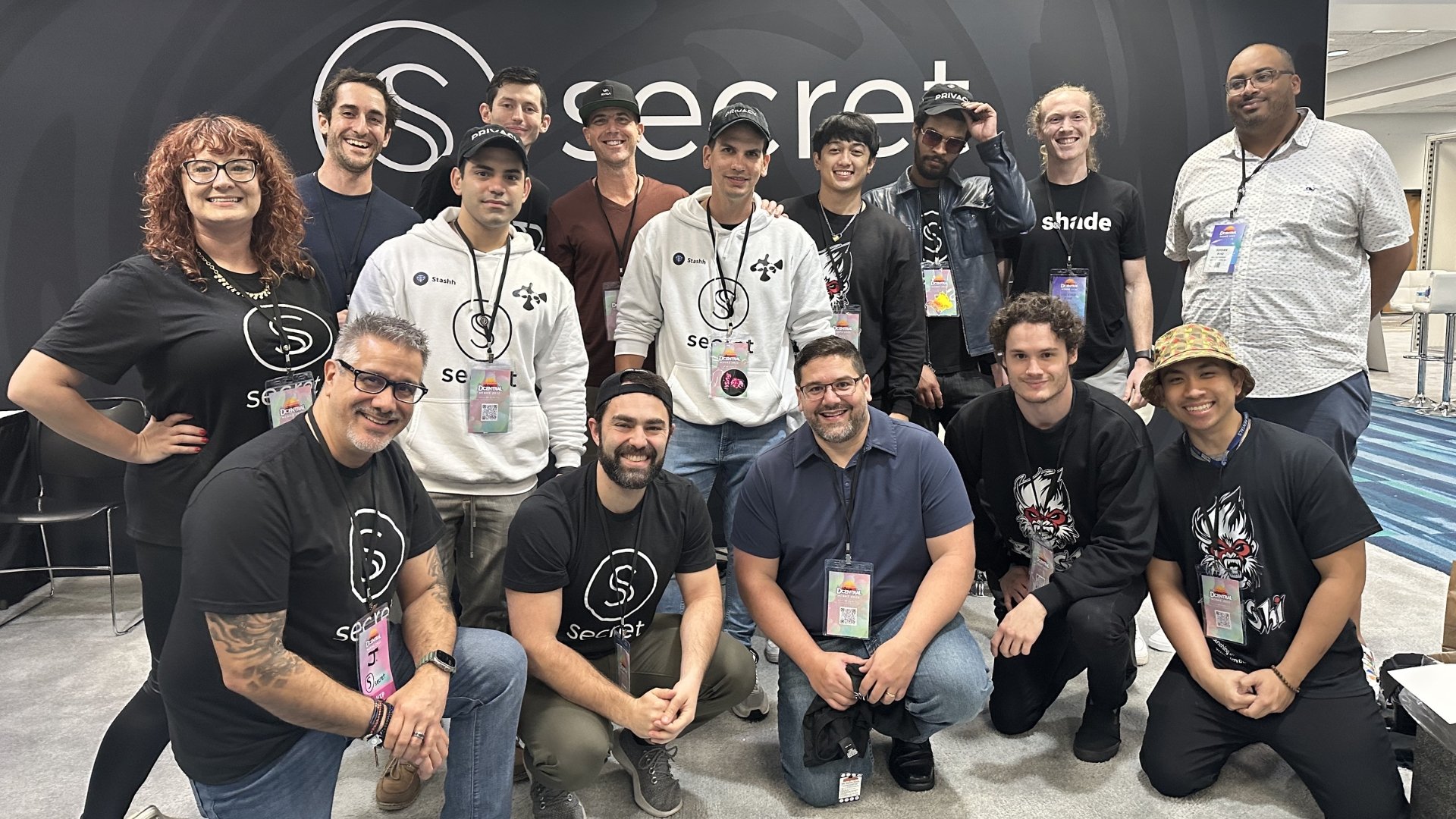 Secret Network team members at DCentral, courtesy of Secret Network
Aside from NFT projects, games and DAOs, DeFi teams also poured in to share about what they were building. As we browsed booths, Secret Network invited us to learn more about their blockchain. Built atop the Cosmos SDK, Secret Network positions themselves as the "first mainnet blockchain with privacy- preserving smart contracts".
With privacy being a huge issue especially in the Web3 industry, Secret Network aims to support data privacy through smart contract development to better protect users and developers.
"This isn't our first bear market, and the need for privacy solutions doesn't change with price fluctuations. We'll keep building until our vision is realized!
Web3 is a powerful concept, but without data privacy, we can't build sustainable decentralized apps and reach global adoption. Secret Network provides the missing piece that allows us to cross the chasm from building speculative toys into building truly useful and empowering products."



– Tor Bair, Founder of Secret Foundation
Theirsverse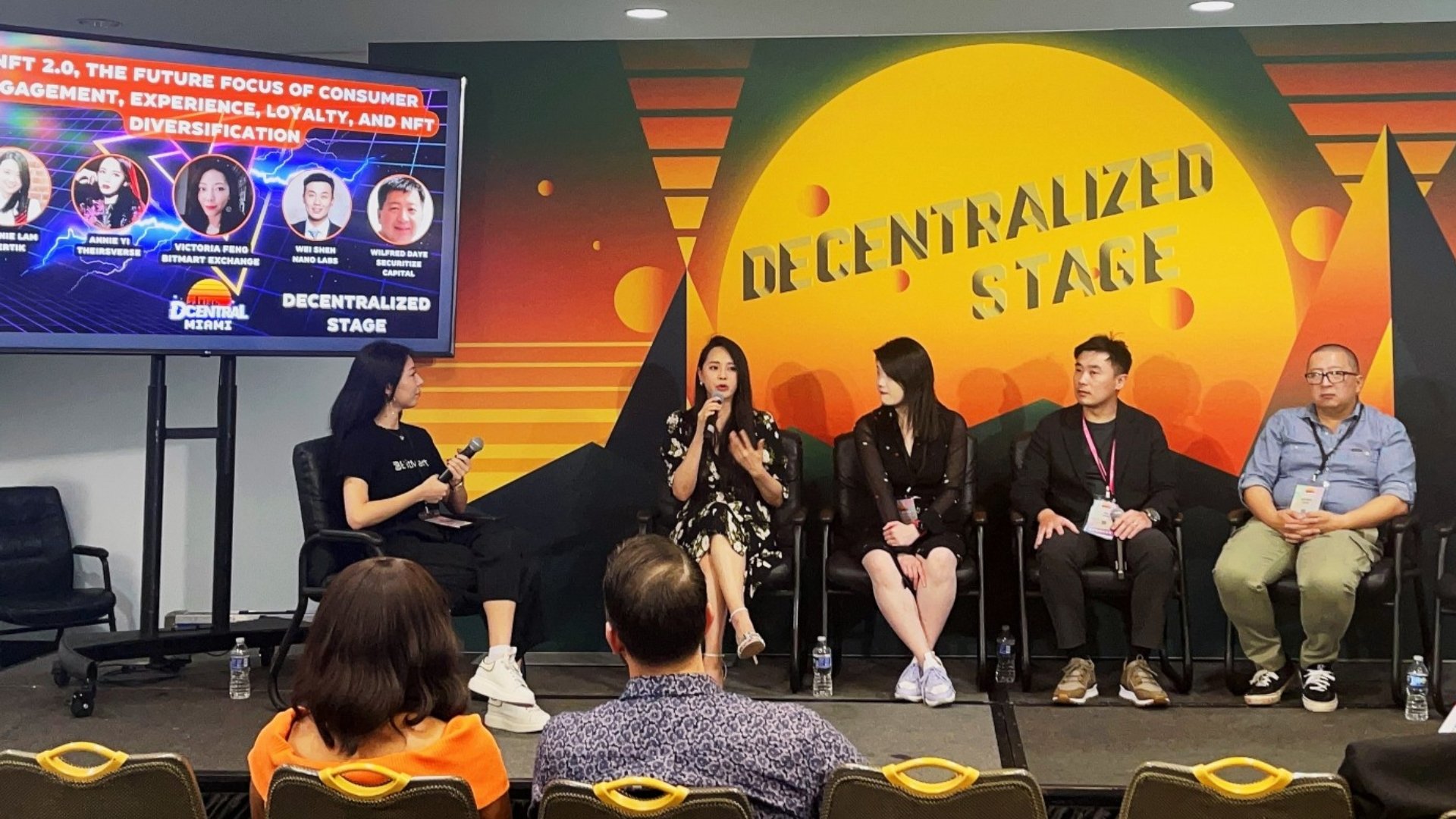 Bitmart VP of BD Victoria Feng with Theirsverse Founder Annie Yi, Nano Labs representative Wei Shen and Securitze Capital's Wilfred Daye, courtesy of Bitmart
The expo hall may have been full of exhibitors, but it was also home to the Decentralized Stage where many diverse NFT and DeFi projects presented their take on the future of decentralization and consumer engagement in Web3. Taiwanese singer and actress Annie Yi launched Theirsverse with her son Harrison Yu, who is a part of the LGBTQ+ community, back in July 2022.
Theirsverse is a collection of 5,500 NFTs and a brand that aims to connect Web2 and Web3 through promoting and advocating for inclusivity in this space. The collection focuses on creating a safe space for the Polygender community. Additionally, Theirsverse holders get access to exclusive airdrops, physical products and events.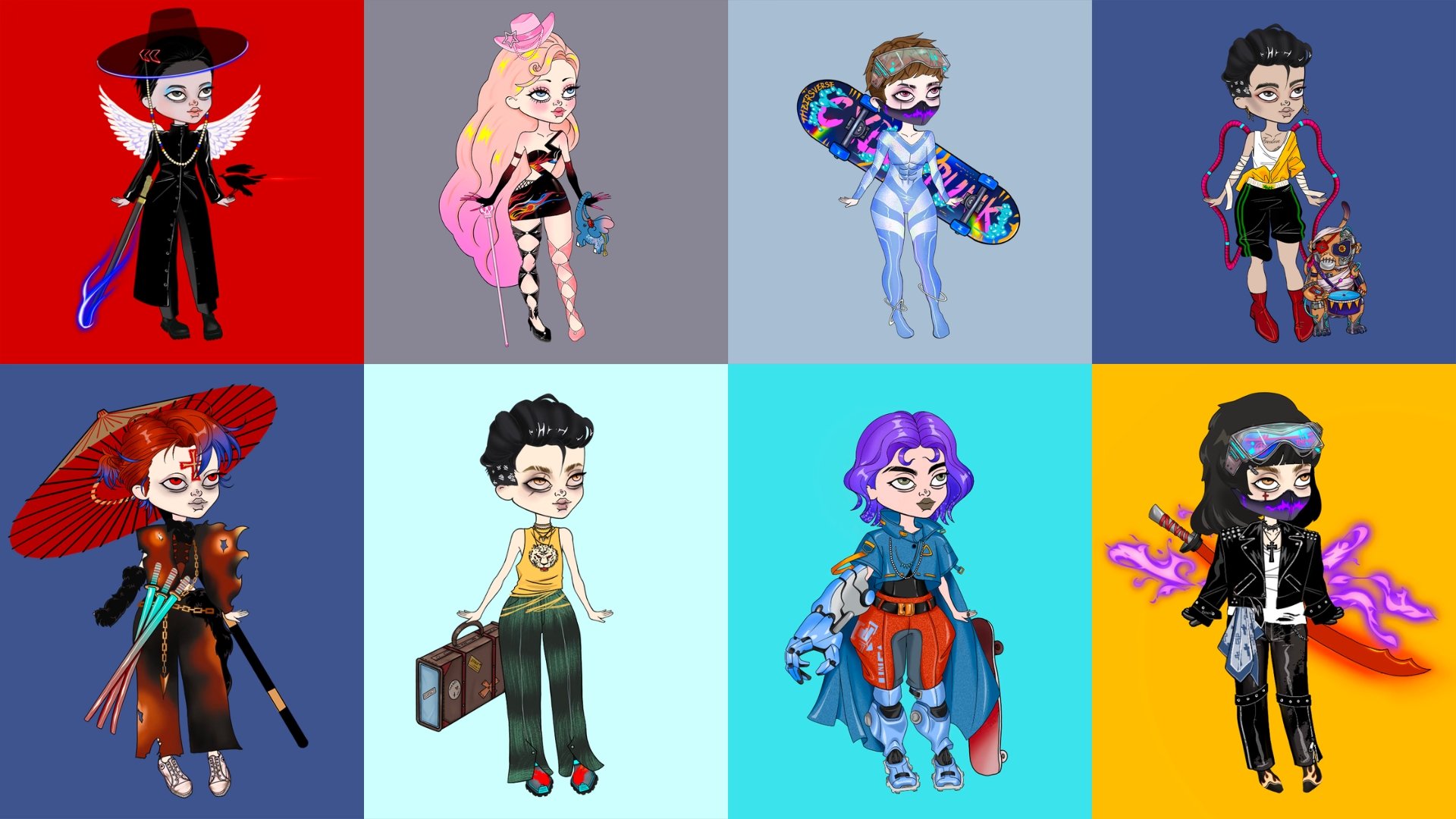 Theirsverse NFT avatars
The NFT Wave is Just Starting
While the expo hall was the place to be for most people, we also attended some interesting panels and talks at Dcentral. On the first day of the event, we tuned into "The NFT Wave is Just Starting" on the main stage with crypto educator and host Wendy O, Coinbase NFT Design Lead Alexander Mayes, Mythical Games executive Vlad Panchenko, Transform Ventures CEO Michael Terpin and Rarible co-founder Alex Salnikov.
"As far as moving forward, let's face it: crypto, Bitcoin, NFTs – they're still a bit complex to use," Wendy said during the panel. "It's kind of hard for people to mint NFTs, especially if you don't come from a tech savvy background."
She then asked: "How can we start to break down some of these barriers and get people who aren't super tech savvy excited about NFTs, continue to use them for social good and also continue to educate?"
Mayes' answer: "A lot of it starts from community and social. You build it, they'll come. Whether it be from an educational standpoint or from an interest. A bigger wave is coming for sure."
Terpin jumped in and added, "Honestly, the biggest driver right now that's going to fix all of these other problems is going to be Web2 users being seduced over to Web3. Twitter alone with Twitter Blue, Instagram – all having you being able to go and put your NFTs on in the next wave is going to drive everyone to want to have them, to know how to use them, and that will drive funding for the tools."
How Can We Make Web3 Mainstream?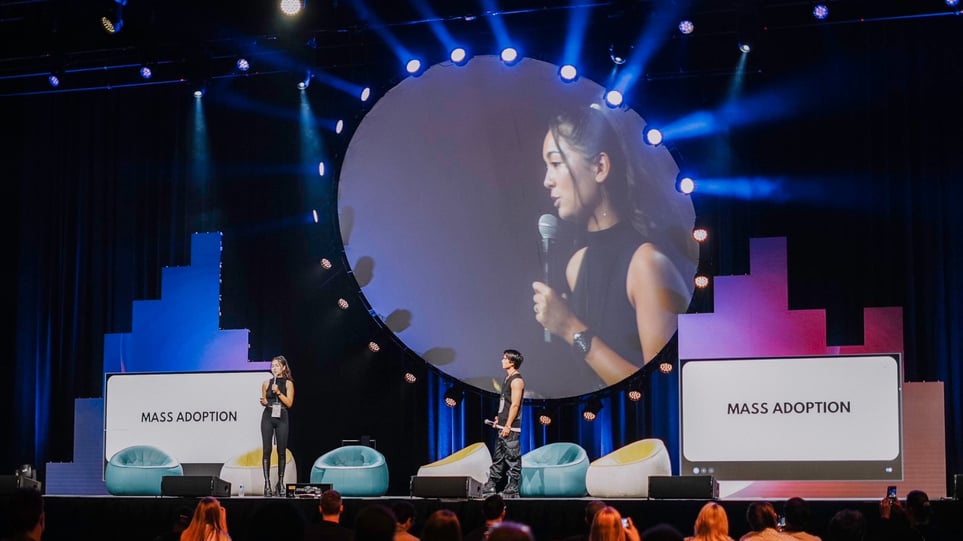 Agoracles founders Chiara and Enzo Yee on "How Can We Make Web3 Mainstream?"
On Day 2 at the Mainstage, we attended the "How Can We Make Web3 Mainstream?" panel by Agoracles founders and siblings Chiara and Enzo Yee. "Mass adoption happens through education," said Chiara "For us, mass adoption means evangelizing the market. Web3 belongs to the people and not only to the core group of people we have now." AgoraLearn, Agoracles' Web3 learning platform, is a Web3 learning platform coming in Q1 of 2023. This learn-to-earn platform is intended to help people learn about Web3 and earn money doing it, similar to Coinbase's learning rewards program.
This was another reinforcement of the Web3 community's common goal of educating more people to increase adoption.
"2022 was a year full of twists and blunders. But despite the shortcomings, the community of builders and believers are strong as ever. Attendees who came to DCentral and [

Art

] Basel week were those who were not price conscious of the market, but instead are focused on the future.

If this was the bear market like in 2018 then the events would be fully empty. Instead there's still a strong vibrant community that is looking to build the future."

– Justin Wu, CEO of DCentral
Takeaways from DCentralcon
We're happy to be building alongside talented and passionate teams in this space. We've been to many Web3 events over the years and can honestly say that the industry is still early and continuously growing. After seeing all the Web3 events and installations taking over downtown Miami, we're energized! And inspired to share what we've been building at Esprezzo.
NFT alerts on Dispatch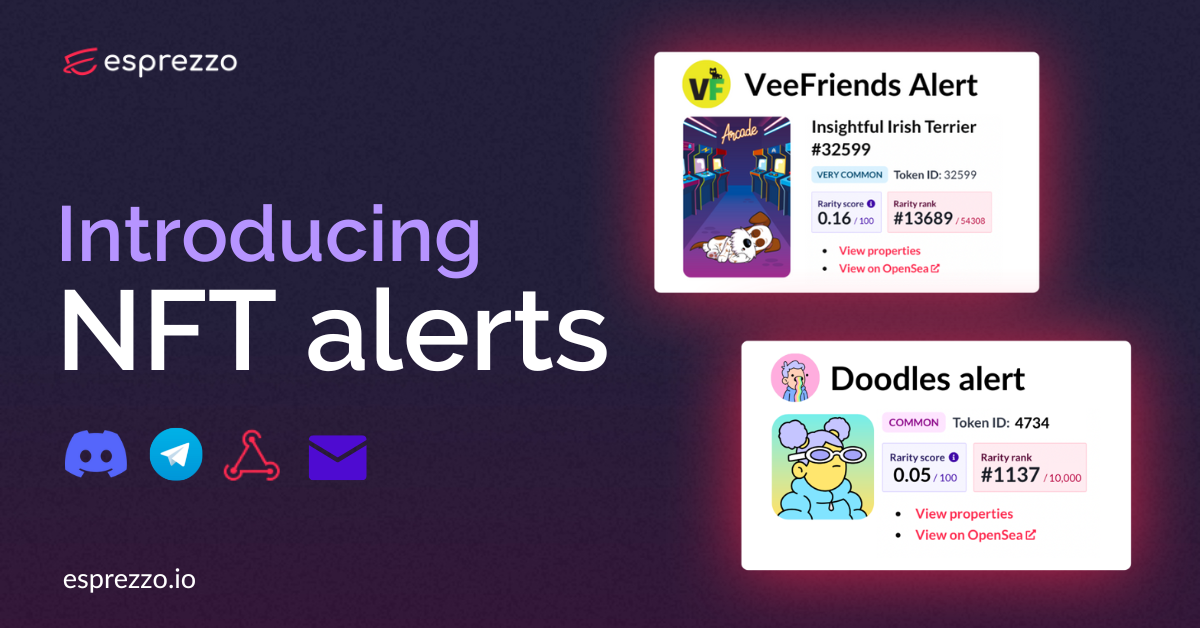 A few weeks ago we launched our first NFT alert — available to our invite-only beta. Dispatch is a no-code tool for getting real-time automated alerts and data streams on wallet, DEX, and NFT activity via email, Telegram, Discord, webhooks and more.
👉 Learn more about how you can get NFT alerts here
👉 Want a Dispatch invite? Our waitlist is open; just sign up!
Legal Disclaimer
This content is for informational purposes only; you should not construe any such information or other material as legal, tax, investment, financial, or other advice. Nothing contained on our site constitutes a solicitation, recommendation, endorsement, or offer by Esprezzo or any third party service provider to buy or sell any securities or other financial instruments in this or in any other jurisdiction in which such solicitation or offer would be unlawful under the securities laws of such jurisdiction.