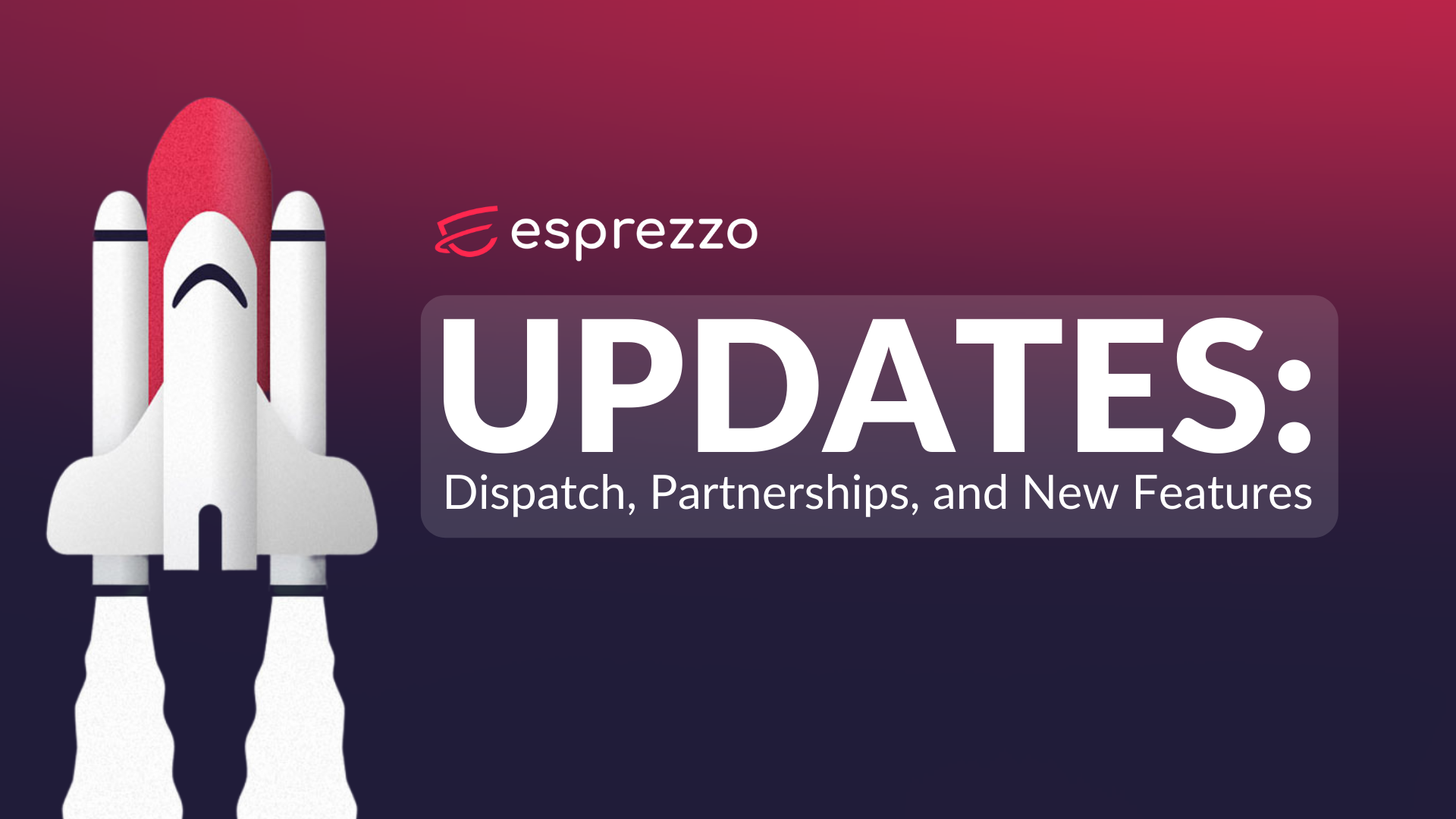 It's been a while since we've updated you on our progress. Although we've been rather quiet, the Esprezzo team has been heads-down building! With new hires, product development, and new partnerships, we've taken massive steps forward.
Before we share what's new, we'd like to remind you about our mission at Esprezzo. We aim to make it easy for NFT, DeFi, crypto enthusiasts, and developers to get the crypto data they need when and where they need it. Dispatch, our web app for creating crypto alerts and data streams, is just one of the products we're working on to fulfill that mission.
What's New?
Since our last update, we've grown our team with three new developers and our first marketing hire. This means that in addition to increasing our development capacity, we will be more consistent in our communications with you.
Esprezzo is also establishing relationships with hot projects in the cryptosphere. In the near future, we will be releasing news about partnerships, and integrations, and will be participating in AMAs with a number of projects. For now, we are eager to share more about Dispatch and the progress that we have made.
Dispatch: Powerful DeFi, Crypto Data, and Alerts Simplified
We've focused on designing Dispatch to be fast, intuitive, and easy to use, as we continue to add more data sources. Our most recent product push has unlocked a suite of new features for Dispatch, including trading pair alerts for multiple DEXs. Additionally, Dispatch is also able to: monitor balance activity for multiple addresses and track volume movement of stablecoins as indicators of upcoming liquidity in the market.
We recently onboarded the first wave of Dispatch beta testers, who have been setting up wallet and exchange alerts, and the consistent feedback we're receiving is how simple and intuitive Dispatch is.
Next up: integrating additional chains, DEXs, and NFT projects. We're excited to update you on these developments soon.
We are working towards a public release, and are opening our invite list to you! Esprezzo Dispatch is on its way to becoming a must-have tool in the rapidly evolving web3 space. We would like to invite you to signup to automate your own personal Crypto and NFT alerts by requesting an invite.
Moving forward, you can expect more product updates, new partnership announcements, integrations, and new releases. We will continue to update you through our Twitter and Discord so be sure to follow us to ensure you never miss an update!