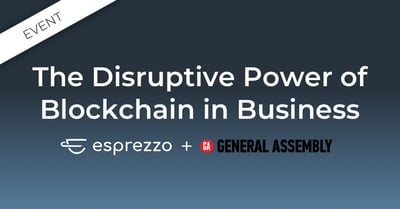 Our next General Assembly event is only two weeks away! Join us for The Disruptive Power of Blockchain in Business, where you'll hear industry experts in healthcare, supply chain, banking and IT talk about how blockchain technology is already transforming their businesses and what they expect to happen next.
This panel discussion is happening April 16 at General Assembly's Summer Street Boston location, and is part of a series of learning events we're organizing in partnership with GA.
Thanks to countless case studies and consortium led 'Proofs of Concept', we no longer have to hypothesize what blockchain technology could do but rather evaluate the impact that it's already having. As the ROI becomes increasingly clear, adoption will soon follow.
About the Panelists: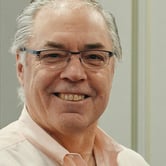 As a member of HIMSS Blockchain Task Force, Dr. Ron is the lead author of the single most downloaded article from Blockchain in Healthcare Today, a first-in-class international online peer-reviewed journal dedicated to blockchain and converging innovation in healthcare read in over 65 countries. As Senior Healthcare Strategist at Intel, Dr. Ron led worldwide marketing campaign to advance adoption of mobile technology in healthcare. He co-founded SPH Analytics, and served as VP Advanced Research at Eclipsys, an Electronic Health Record ISV; CIO at UMass Medical Center; and Director of Applications at Boston Children's Hospital.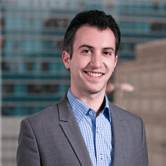 Andrew is the CEO and co-founder of Everbloom, a venture-backed, non-custodial cryptocurrency exchange. Everbloom helps you trade cryptocurrencies without giving up custody by using the Ethereum blockchain to process transactions. Prior to Everbloom, Andrew co-founded Localytics, an analytics company based in Boston with ~$25M in annual revenue and customers such as The New York Times and ESPN. Andrew is a former Microsoft software engineer and also has experience in venture capital investing from two years as an EIR and Venture Partner at Sigma Prime Ventures.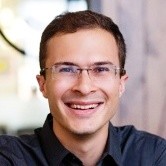 Michael is Product Architect at Level K where he works with teams to design and develop blockchain applications. His areas of focus include token offerings, decentralized finance and data sovereignty. Prior to Level K, Michael managed Reactor Media, a marketing technology company delivering solutions to Fortune 500 brands. He serves as a technology advisor to several companies and has presented on blockchain adoption to Grupo Carso, San Francisco Blockchain Week, and government agencies of Mexico and The UAE.
Bennett Collen, Senior Product Manager - Blockchain, GoDaddy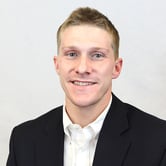 Bennett leads GoDaddy's blockchain + trademark initiative. Previously, he was the founder and CEO of Cognate: a platform that uses blockchain to help businesses protect and profit from their most valuable assets — their trademarks. Cognate was acquired by GoDaddy in September 2018. He is the Coordinator of the Blockchain Task Force for the Emerging Issues Committee of the International Trademark Association (INTA), sits on the Blockchain Intellectual Property Council within the Digital Chamber of Commerce, and is a Founding Member of the Chamber's Token Alliance Group.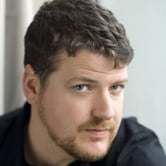 A professional software architect and engineer for over a decade, Chris founded Infrared5 in 2007 with his wife, Rebecca, and technical co-founder, Dominick, to deliver the absolute best interactive experiences available. Originally focusing on projects that exclusively relied on the acclaimed Red5 open source Flash server Chris helped create, Infrared5 has advanced with the industry, expanding into a myriad of other platforms. His goal for the business is to perpetually redefine interactivity and lead the way for the new standard of excellence in our industry. Chris co-authored the book "The Essential Guide to Open Source Flash", and is a leader in the open source community. He regularly presents at startup, and technology and interactive conferences worldwide.
Regardless of your industry, this session will help you understand the very tangible impact this transformative technology will have for years to come.
You can register for this free event HERE!
Event Details:
Date: Tuesday, April 16
Time: 6:30pm — 8:30pm
Location:
General Assembly Boston
125 Summer Street, 13th Floor
Boston, MA 02110
Cost: Free with RSVP
Where would you like to see us next? What are you interested in learning? Let us know!