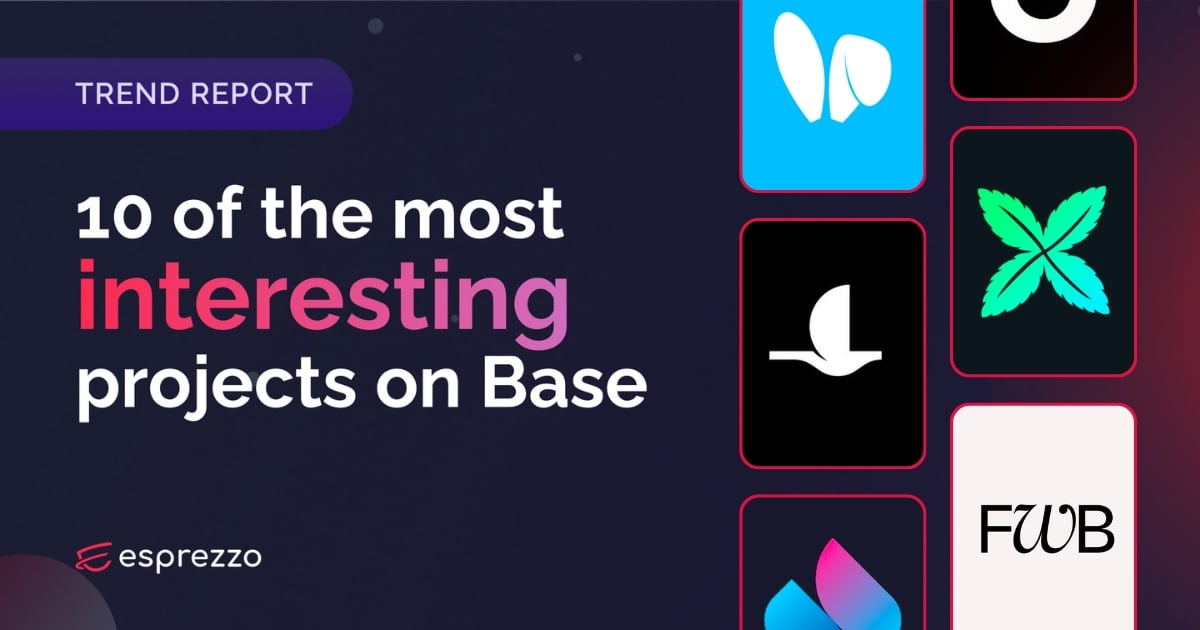 Base, the Ethereum Layer 2 network by Coinbase, has become a thriving hub of innovation and collaboration in Web3. In this blog, we'll take you on a journey through some of the most interesting projects building on Base. From social decentralized apps (dApps) to NFTs and action-packed games, these projects showcase the creativity of Web3 teams. So, let's dive in and explore the standout projects that have really caught our eye.
Skip ahead to...
Friends with Benefits (FWB)
Friends with Benefits (FWB) is a global community and Web3 social network that fosters connections among creators, visionaries, and various subgroups. This platform, with its membership exceeding 3,000 individuals, including artists, innovators, and thought leaders, has recently gained attention as a space where like-minded individuals can come together to collaborate on various events and initiatives.
Iskra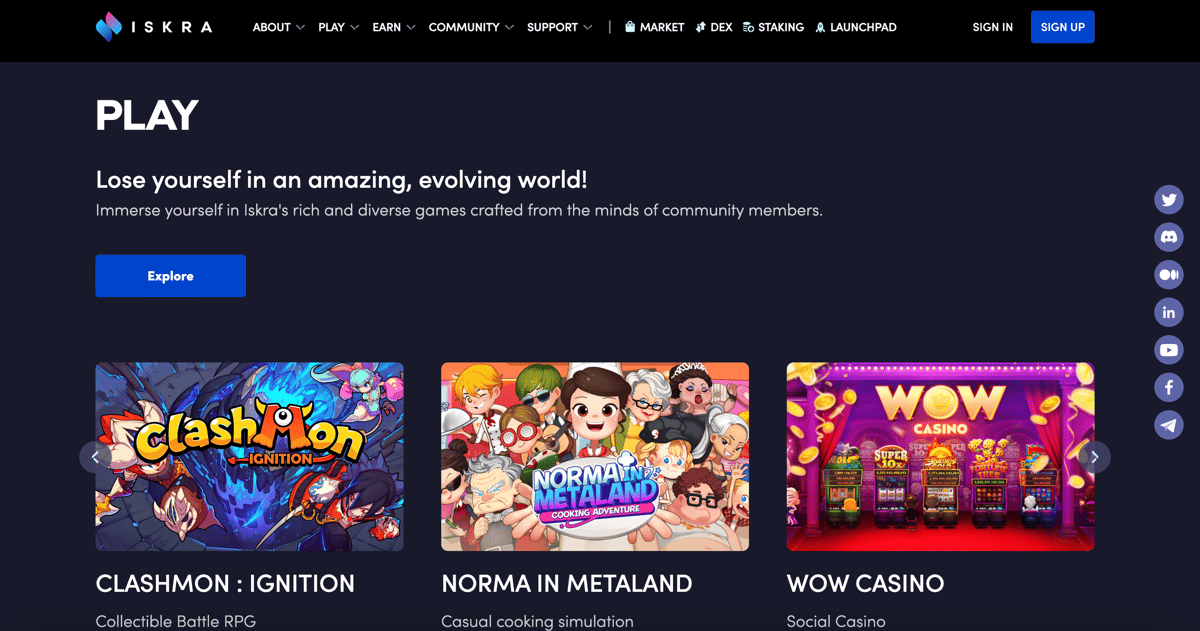 Iskra is a platform that connects gamers with game studios, making it easy to discover and enjoy blockchain games while also supporting gaming communities.
On one hand, Iskra enables players to trade in-game tokens and other virtual assets, usually in the form of NFTs. This lets players have full ownership and control over their in-game items, which can even be traded outside of the game.
On the other hand, Iskra provides valuable resources and support to game studios, helping them with the development and operation of blockchain games across various genres, including Trading Card Games, Strategy Games, Collectible Games, and Massively Multiplayer Online Role-Playing Games (MMORPGs). This support includes funding, infrastructure, token-based economies, and community engagement.
Clashmon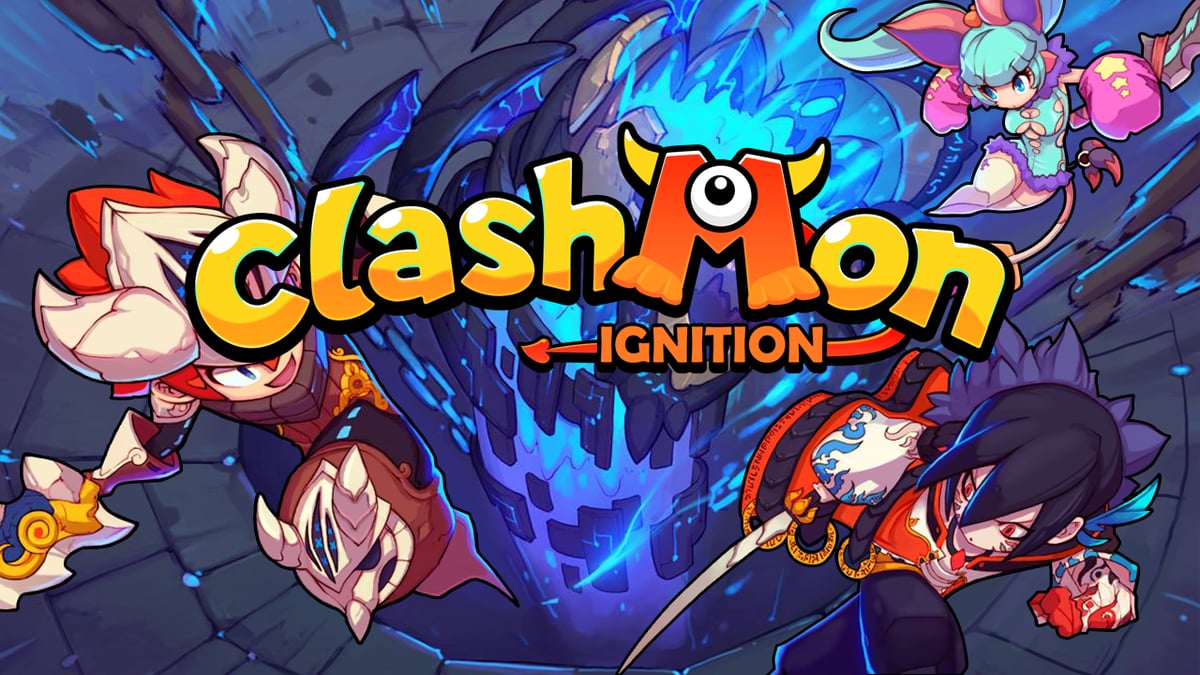 ClashMon, one of the games featured on the Iskra, is a collectible RPG that enables players to participate in a variety of activities, including playing, trading, collecting, crafting, and competing. In ClashMon, players can build and lead their team of Clashmons, which they can use for trading, creating collections, and acquiring resources through activities like fishing.
Are you building on Base?
Now you can track your project in just a few clicks!
In case you missed it, we've just integrated Base into Dispatch! If you're building on Base, Dispatch can help you effortlessly stay on top of your project activity, keep your communities more engaged, and get to market faster.
Want free early access to the Dispatch beta? 👇
Mirror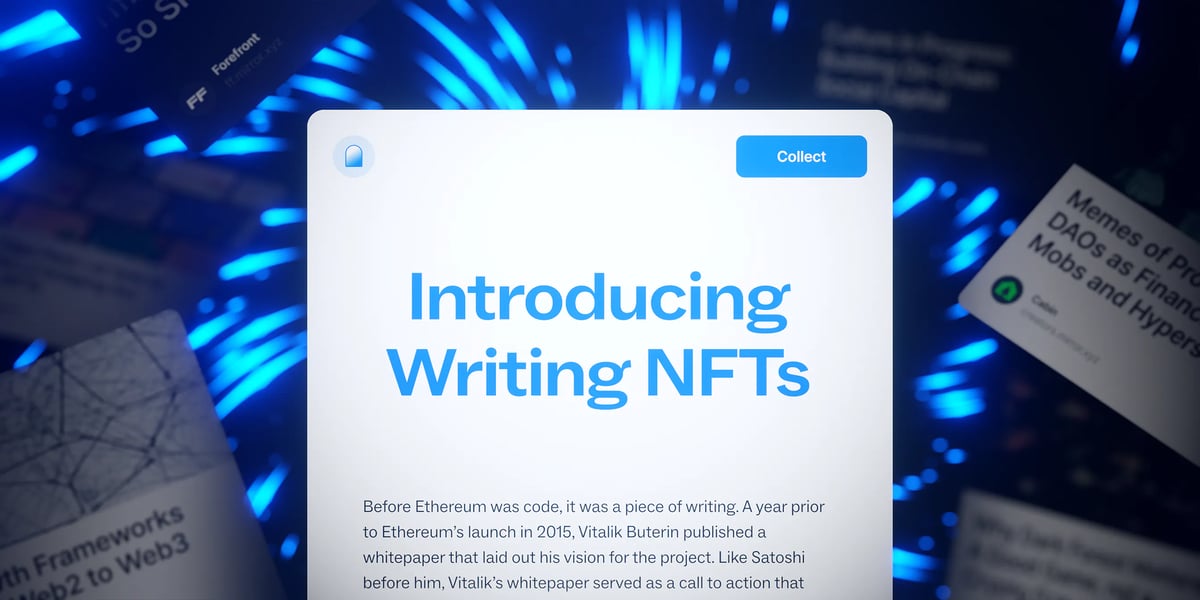 Mirror is a digital publishing platform for writers, empowering them to earn cryptocurrency for their content, breaking away from traditional payment methods. Additionally, authors can utilize NFTs to crowdfund creative projects, with these NFTs being tradable and capable of generating ongoing income.
Anotherblock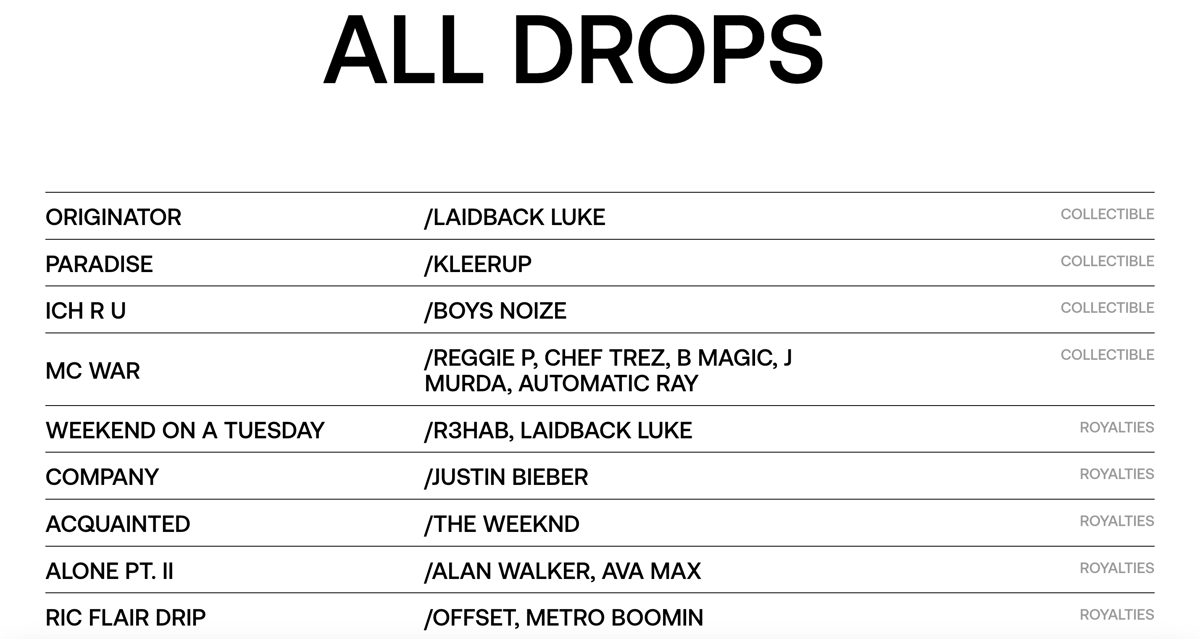 Anotherblock is a platform that lets music enthusiasts co-own their favorite songs. When users collect music on Anotherblock, they become co-owners of the streaming royalties generated by the master rights, without gaining intellectual property (IP) ownership. This approach creates a connection between fans and the music they love as well as allowing them to share in the financial success of their favorite tracks.
Blackbird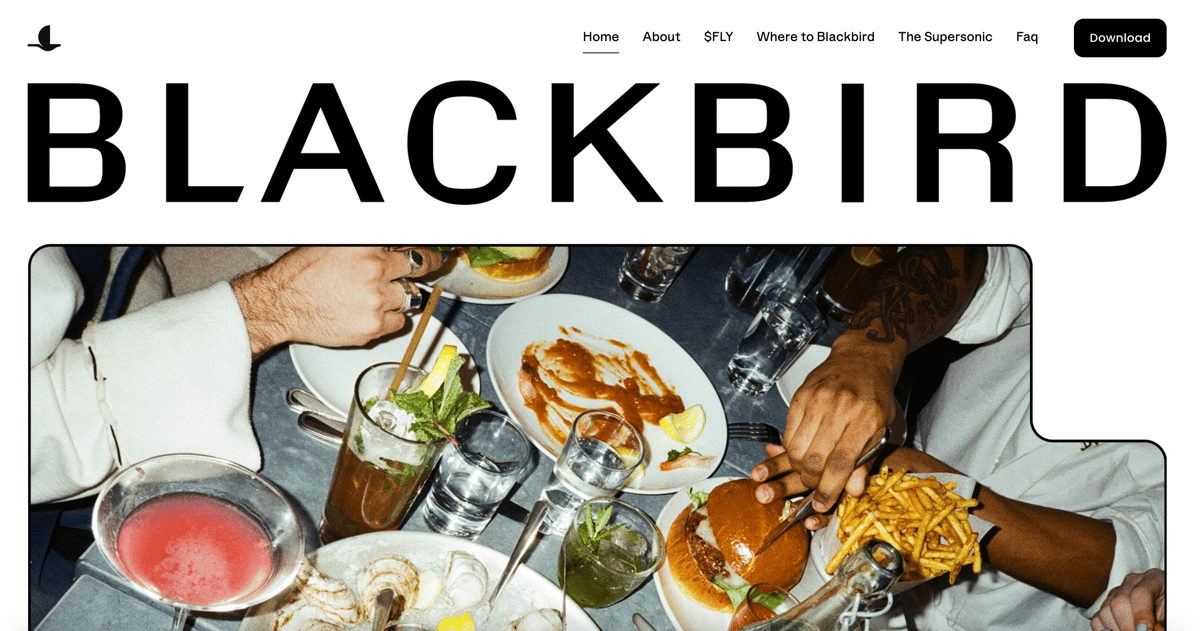 Blackbird is a loyalty and membership platform catering to restaurants worldwide, offering a system where patrons can connect a personal card to their preferred dining establishment. With each visit, their dining history updates, providing access to various benefits, rewards, gifts, and status upgrades. These perks range from culinary treats and beverage gifts to exclusive discounts, special menu items, private event invitations, merchandise, and member-exclusive events.
Restaurants have the flexibility to customize their rewards programs to align with their unique brand and offerings. Users also have the opportunity to earn $FLY, Blackbird's native token, which could potentially find utility within Web3, including premium memberships and more.
Friendtech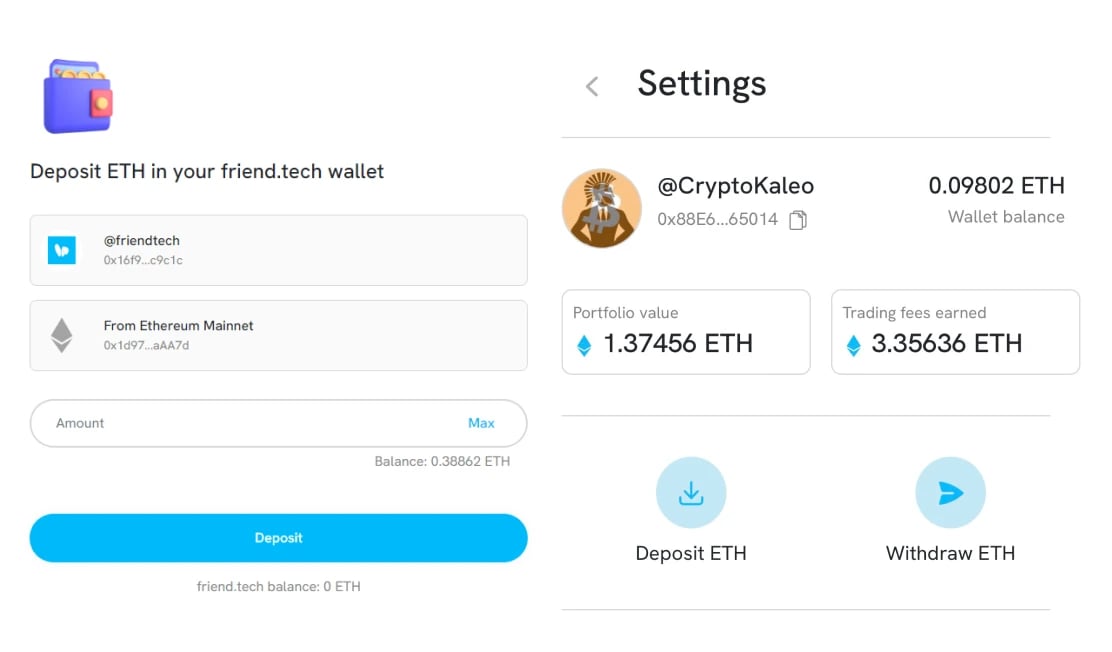 During Base's On-Chain Summer campaign, Friendtech gained popularity as a viral social Web3 app, capturing the attention of many Web3 power users. The platform seamlessly integrates with Twitter, enabling users to purchase "shares" in influencers, a bit like trading stocks. These shares open the door to exclusive chatrooms moderated by the influencers, where real-time discussions, insights, and conversations flow freely.
Crossmint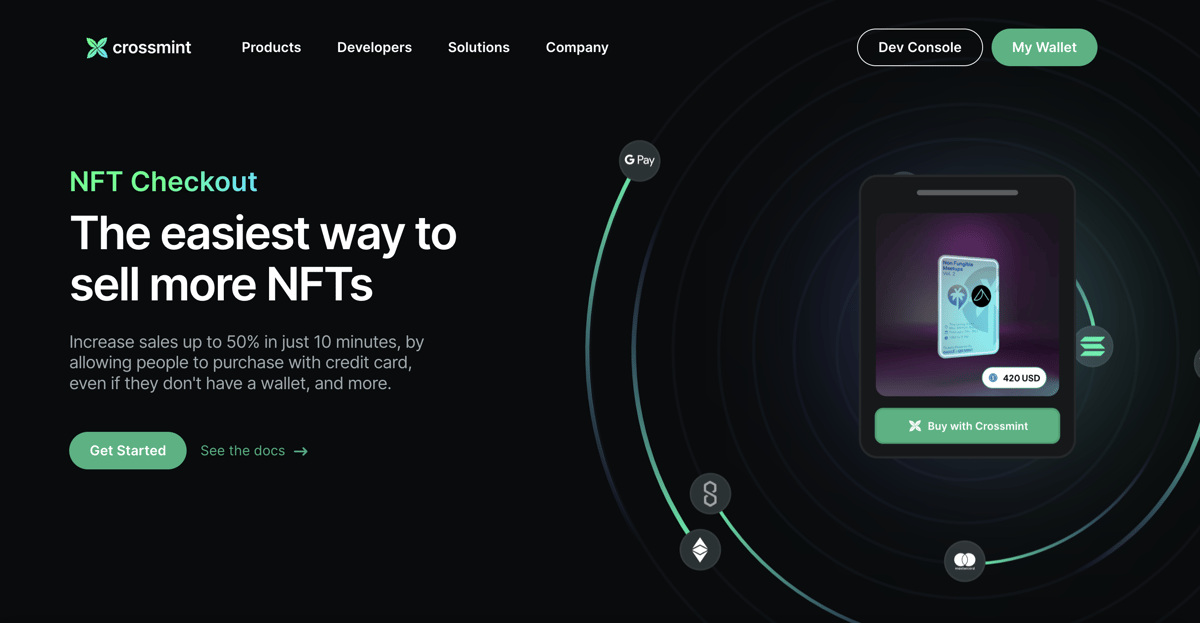 Crossmint is a tool designed to simplify the process of minting and purchasing NFTs. With Crossmint, users can mint NFTs using their email or Discord ID and complete payments with a credit card. Unlike traditional NFT transactions that require crypto wallets and complex steps, Crossmint allows anyone to access NFTs without the need for extensive crypto knowledge. It accepts various payment methods, including credit cards, debit cards, Apple Pay, and Google Pay, making NFT minting as straightforward as any online purchase. Additionally, Crossmint provides a platform for users to manage their NFTs without the hassle of setting up wallet extensions.
Frenpet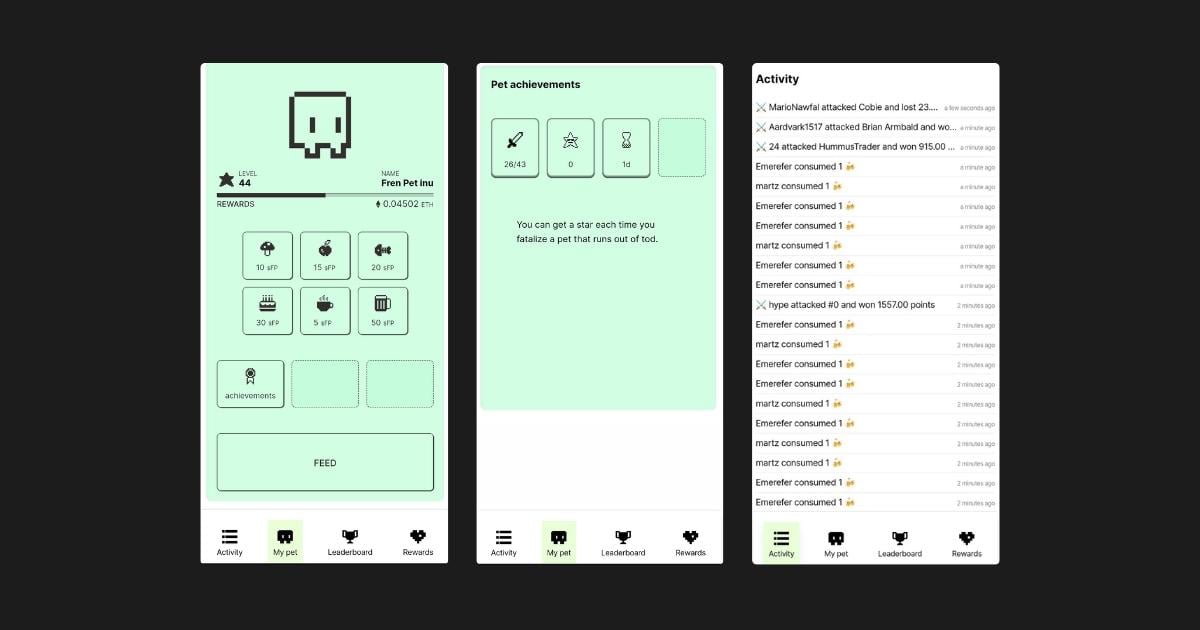 FrenPet is a competitive virtual pet game that combines the enjoyment of raising pets, reminiscent of Tamagotchi, with the excitement of competition. Players can nurture their pets for growth and engage in PvP matches with friends, showcasing their pets' abilities and competing for victory while building camaraderie within the game.
Setoros Protocol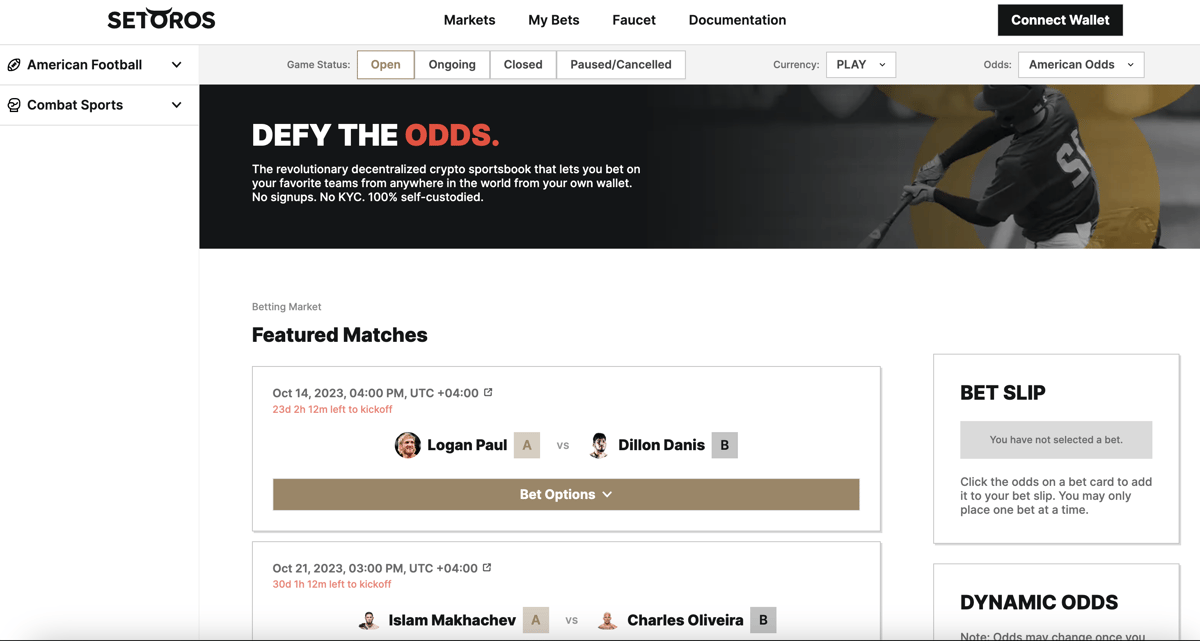 Setoros Protocol is a decentralized sports betting platform within the Base network. What's interesting about it is that it offers competitive odds, similar to other big sports betting websites such as FanDuel and DraftKings. They allow anyone to participate and share in the profits when people place bets. It's all on-chain, and participants can bet using different cryptocurrencies like USDC, ETH, and even WBTC.
Since it's decentralized, you don't need to provide your personal information; all you need is your crypto wallet.
Closing
With Base's recent momentum, more and more projects are getting on board. Whether you're talking about Friend.tech changing how influencers connect with their audience or Anotherblock changing the way we own music, these projects are bringing together some really innovative ideas.
Want to keep up with more news and trends? Subscribe to our newsletter and follow us on X!
Get real-time alerts for on-chain activity
Dispatch is a no-code tool that simplifies real-time alerts and automations for on-chain activity, freeing up your team's valuable time so you can focus on what matters most.
Dispatch can help you:
Keep your communities more engaged

Power app interfaces and leaderboards

Stay updated on trending NFT and token activity