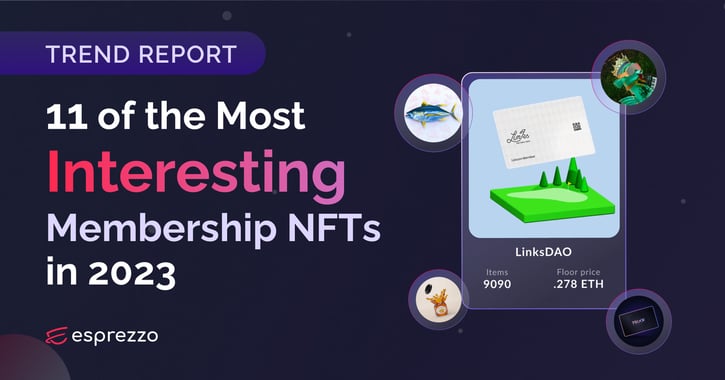 As the NFT market gets more and more crowded, utility and exclusivity are becoming increasingly important to draw buyers and collectors. Nowhere is that more evident than the rise of membership NFTs like PROOF Collective and LinksDAO.
While many of the blue chip NFTs that have dominated headlines — like Bored Ape Yacht Club and Doodles — grant holders' status (due to high cost) and access to exclusive experiences, in this trend report we're going to walk through some of the most interesting membership NFTs that were created and purpose-built to provide holders with tangible membership benefits. And of course, just a reminder that we don't endorse these projects in any way, and none of the content in this blog post is investment advice or a solicitation to buy or sell any assets or to make any financial decisions. Do your own research.
What are membership NFTs?
You're probably familiar with NFTs as unique digital assets on the blockchain. Membership NFTs take it a step further; they're not just about owning art or virtual land. Membership NFTs act like exclusive keys, unlocking perks and benefits within specific communities or platforms. Think of them as your all-access pass to the VIP zone, where you get to enjoy exclusive benefits and participate in unique opportunities.
Like non-Web3 memberships, NFT-based clubs often offer different membership tiers with different perks in the form of different collections or tokens within the project.
One of the neat things about membership NFTs being blockchain-based is transparency: you can see the maximum supply (maximum number of memberships) for each club or membership tier, as well as how many memberships have been claimed by looking at the club or membership NFT's smart contract on a block explorer, for example.
Let's jump into some of the most interesting membership NFTs out right now.
Americana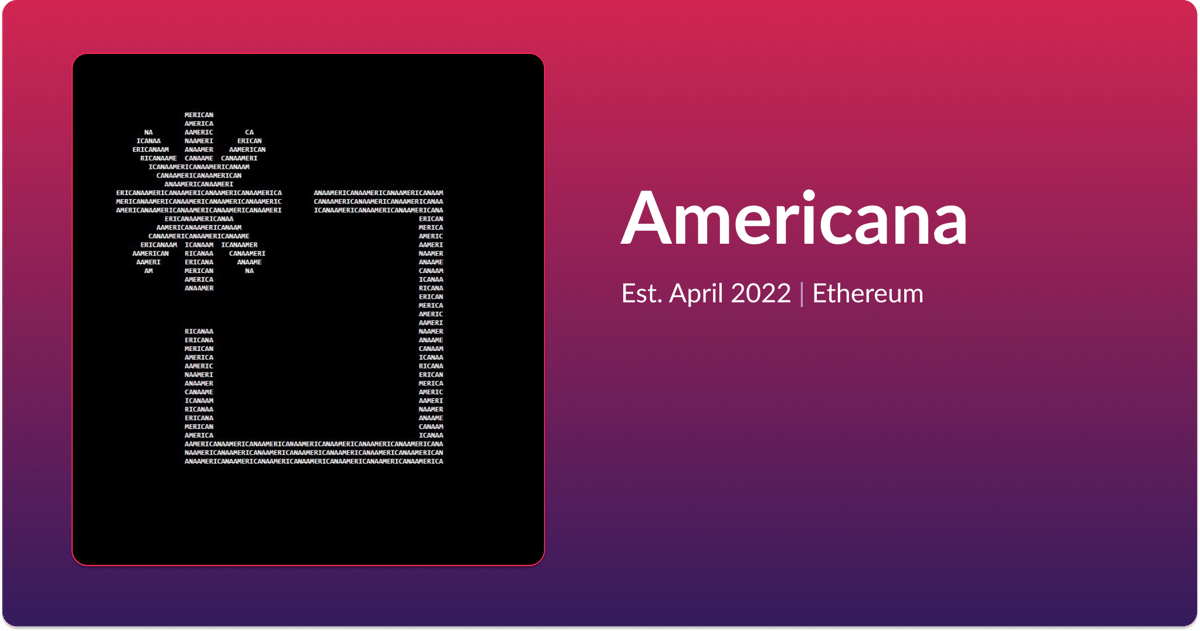 Touting itself as "the new standard for collecting", Americana is a club for collectors looking to protect, transport, store, catalog, and digitize their physical collectibles, and connect with other collectors. Americana aims to bridge the worlds of digital and physical collectibles by allowing brands and creators to turn physical collectibles such as streetwear, jewelry, and artwork into NFTs.
Beta access to the platform recently opened — but only to members — holders of Probably Nothing and Something Tokens. Something Tokens provide holders membership to Americana, while Probably Nothing NFTs offer owners a lifetime discount to the "Web3 Marketplace: Real Objects on the Blockchain".
Helmed by CEO Jake Frey, who previously held design roles at Apple and Twitter, Americana raised a $6.9M seed round in May 2022 led by Reddit co-founder Alexis Ohanian and rapper Future.
Welcome to The New Standard for Collecting! @americananft just launched their beta platform that's going to transform the collector market. I'm already using it to protect some of my own assets, including the @yugalabs x @gucci cufflinks I wore to the Met Gala. So dope! pic.twitter.com/drGHkjp8Fe

— Alexis Ohanian 🧠 (@alexisohanian) May 19, 2023
Designed for

:
Collectors who are serious about their collectors' items
Americana Member Perks:
Storage, transportation, authentication of physical collectibles

Digitization of physical collectibles via high-resolution image capture and 3D model rendering

Probably Nothing holders: early access & lifetime discount to Americana Web3 marketplace

Something Token holders: membership to Americana

Access to a community of discerning collectors
Launched: April 2022
LinksDAO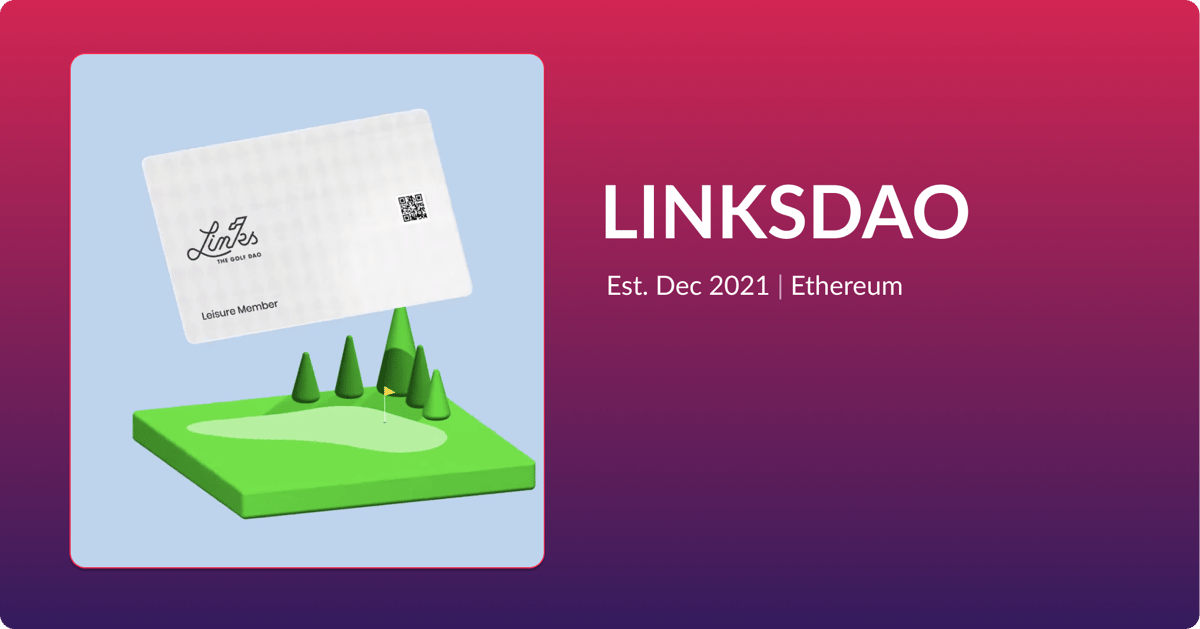 LinksDAO is reshaping the conventional golf and leisure club concept by introducing a modern digital and inclusive global community of golfers. Having purchased their first golf course in Scotland in March, LinksDAO aspires to position itself among the world's leading golf clubs while reimagining the traditional country club experience.
Through the LinksDAO NFTs, you can gain access to club membership, opportunities for governance participation, and IRL golfing tournaments and events. LinksDAO membership NFTs are offered in two tiers: Global membership, or Leisure membership, with Global members getting 4x governance votes and Leisure members getting 1x.
LinksDAO offers some of the most tangible benefits of all the memberships in this roundup in the form of discounts, gift cards and members-only pricing. So far, perks partners include Topgolf, Callaway, Bridgestone Golf, IMG Prestige, Five Iron Golf, Ship Sticks & Golf Digest. Members also get members-only discounts at LinksDAO's online Pro Shop.
With LinksDAO CEO Jim Daily saying "We'd love to grow our Links courses to 10 by 2030" and a consistent flow of new partnership announcements, LinksDAO is one to watch.
Designed for

:
Golf players
LinksDAO Member Perks

:
Access to 100+ premium public & private golf courses around the world

Discounts at some of the top golfing brands like TopGolf, Callaway, and ShipSticks
Governance power in LinksDAO decision-making processes
Exclusive merch
Right to purchase memberships at LinksDAO-owned Spey Bay golf course
Exclusive access to LinksDAO private Discord community, enabling you to connect and engage with fellow golf enthusiasts
Launched: December 2021
Flyfish Club (FFC)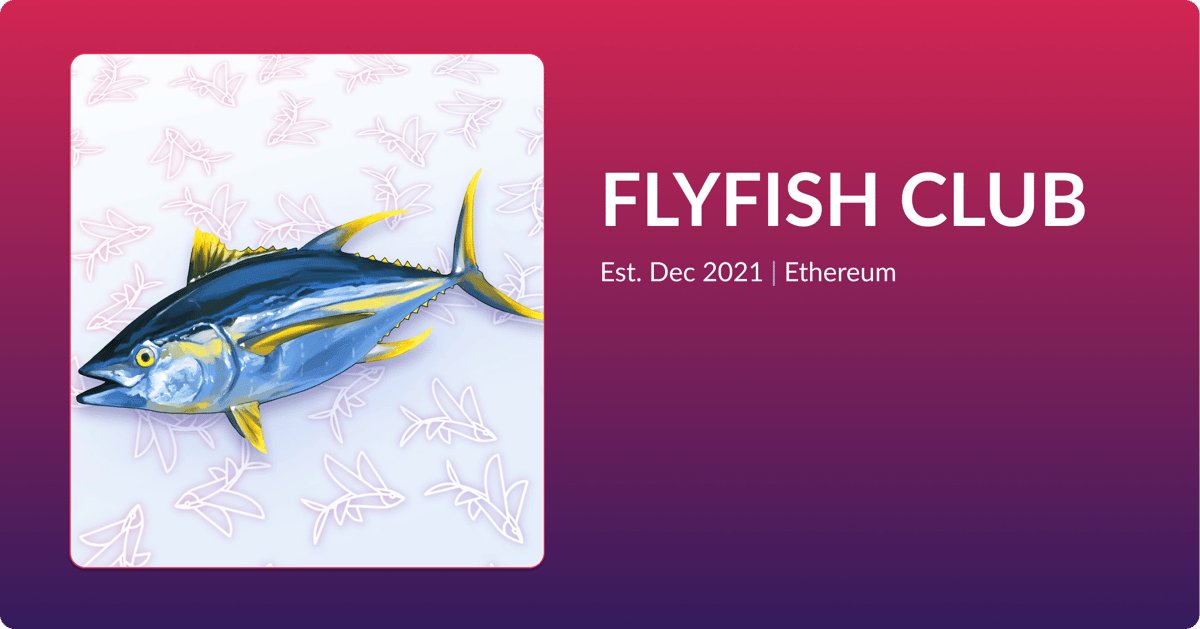 Flyfish Club (FFC) is a private dining club and "the world's first NFT restaurant". Founded by hospitality company VCR Group that counts Gary Vaynerchuk as one of its founders, FFC promises upscale fine dining and drinking experiences in an 11,000-square-foot space set to open in Manhattan's Lower East Side in December.
FFC membership comes in two tiers: Flyfish (FF) and Flyfish Omakase (FFO), with original mint prices of 2.5 ETH and 4.25 ETH respectively. Both memberships come with access to events and spaces within the restaurant, but only FFO holders get access to the Omakase Room. While the restaurant space hasn't opened yet, FFC members have been invited to members-only dinners and happy hours, the most recent at VeeCon with Vaynerchuk.
What sets FFC apart is its integration of fine dining and NFTs. With this blend, FFC offers its members an experience that is distinct from your typical fancy restaurant.
In addition to providing this exclusive dining experience, FFC greatly emphasizes fostering connections among its members. The club aims to create a community of like-minded connoisseurs who share a genuine passion for the art of fine dining.
Designed for
:
Connoisseurs looking for exclusive fine dining experiences
Flyfish Club Member Perks

:
Unlimited access to a private dining room and cocktail lounge in Manhattan, New York

Access to members-only curated fine dining events, happy hours & experiences
Launched: December 2021
Track membership NFT projects
Getting automated alerts for membership NFTs and any other kind of smart contract events you care about is super easy and fast with Dispatch (beta).
VeeFriends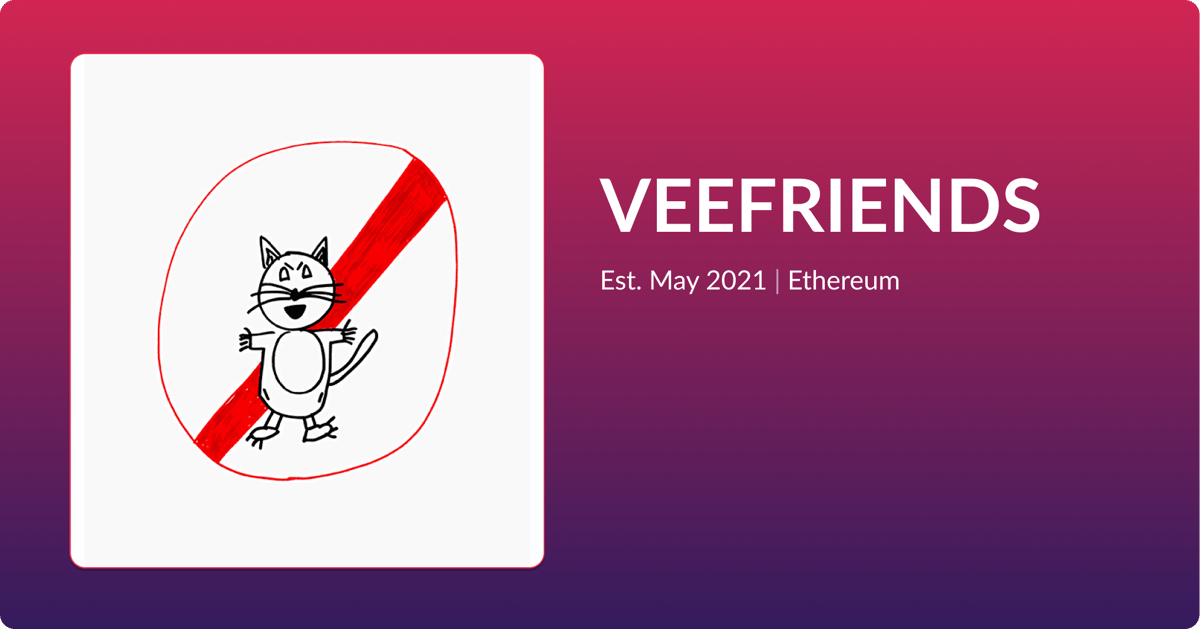 VeeFriends is a Web3 community and media, entertainment and events company created by entrepreneur Gary "Vee" Vaynerchuk; owning a VeeFriends NFT grants holders membership that comes with access to Vaynerchuk and many other perks that are constantly being added.
VeeFriends started with Series 1 — a collection of character-based NFTs hand-drawn by Vaynerchuk that launched on Ethereum. Series 2 introduced 15 new characters and rendered some of the characters from Series 1 in the same new style. Perks vary depending on which scenes and characters are featured in your NFTs.
For example, last month holders of NFTs featuring specific characters were invited to a token-gated video call about VeeFriends IP creation and the launch of VeeFriends physical toys at Macy's as part of VeeFriends' partnership with Macy's to bring the collectibles to Macy's stores. In March, people holding Series 2 NFTs featuring the Pickleball Scene or Competitive Clown were invited to Major League Pickleball (MLP) Daytona, a pickleball tournament in Florida in March. The six "Competitive Clown Spectacular" holders received box seat tickets.
Series 1 holders were airdropped tickets to VeeCon 2023 — the second annual "NFT-ticketed super conference" that took place a few weeks ago in Indianapolis. Billed as a conference "for the VeeFriends and Web3 community to come together, learn, share ideas and build lasting relationships," this year's conference featured talks, performances, and networking opportunities with Arianna Huffington, Busta Rhymes, Cesar Millan, Deepak Chopra, Drew Barrymore, Tim Tebow, Jessica Alba, and Neil Patrick Harris to name a few.
Designed for:
Web3 enthusiasts, entrepreneurs, and parents who want to introduce their children to new technology
VeeFriends Member Perks:
Admission to in-person & virtual experiences with Gary "Vee" Vaynerchuk

Free physical products

Early access to VeeFriends brand collaborations

Access to exclusive calls and IRL events

3-year admission to VeeCon
Launched: May 2021
Poolsuite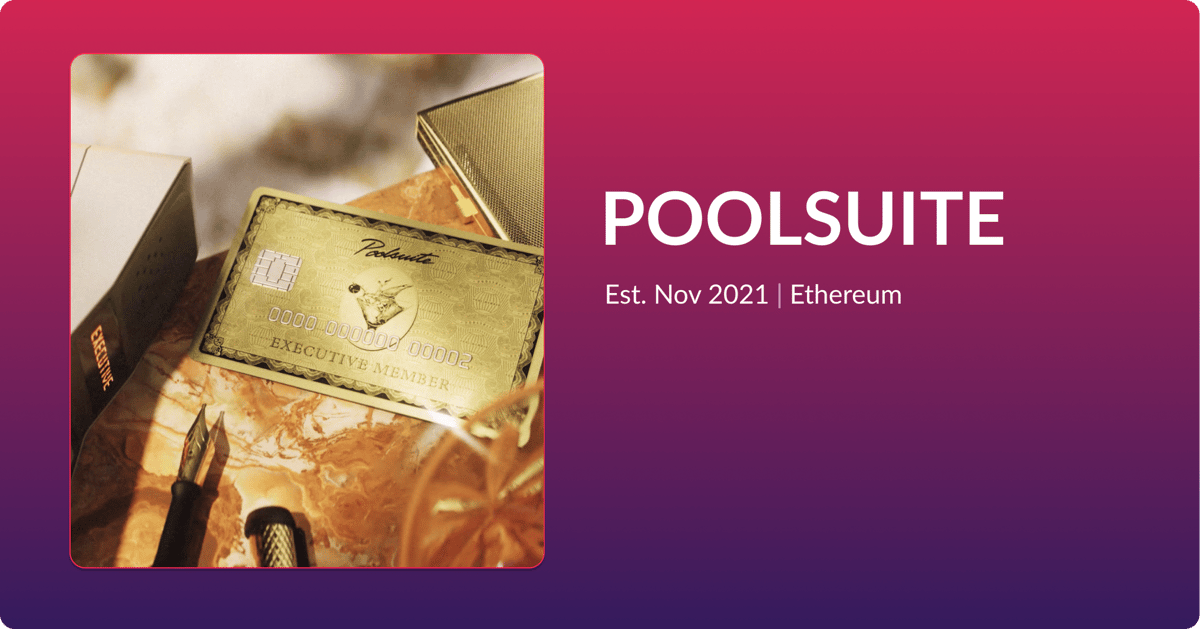 Poolsuite started as "Poolside FM," a summer-inspired online music radio station that developed a community of "hundreds of thousands'' of listeners. In November 2021, Poolside FM became "The Poolsuite Internet Leisure Corporation", launching three tiers of leisure club membership NFTs. The project aims to attract members who value luxury and elegance by creating a distinctive online leisure experience with real-world perks.
Since launching their Pool Member, Executive Member, and Patron of the Pool membership NFTs, Poolsuite introduced the Grand Leisure Bespoke Leisurist Collection — a collection of evolving "Leisurist" avatars for the "Leisureverse". Past Poolsuite member-only events included parties in Barcelona, Ibiza, NYC, and London.
In April Poolsuite partnered with Ralph Lauren to provide members with access to several new fashion-oriented perks. Poolsuite NFT holders received commemorative Ralph Lauren tokens that could be used to gain entry to a private party at a Miami estate, as well as "fashion upgrades" for their Leisurist avatars with digital clothing and accessories inspired by Ralph Lauren's Spring 2023 collection.
Thanks to their unique positioning and innovative founder Marty Bell (co-founder of Richard Branson-backed sunglasses company Tens), Poolsuite has caught the attention of mainstream publications including Forbes, Vanity Fair, and Techcrunch, showcasing its appeal.
Designed for

:
Fans of luxury and leisure
Poolsuite Member Perks:
Access to Poolsuite parties and events around the world

30% off Vacation sunscreen

Access to forthcoming Poolsuite merch catalog

Access to a members-only section of Poolsuite's website and app

Access to educational resources, insights and expertise from the Poolsuite network

Leisurist owners get fashion upgrades for Leisurist avatars

Early access to all of Poolsuite's future projects
Launched: November 2021
Dancing Seahorse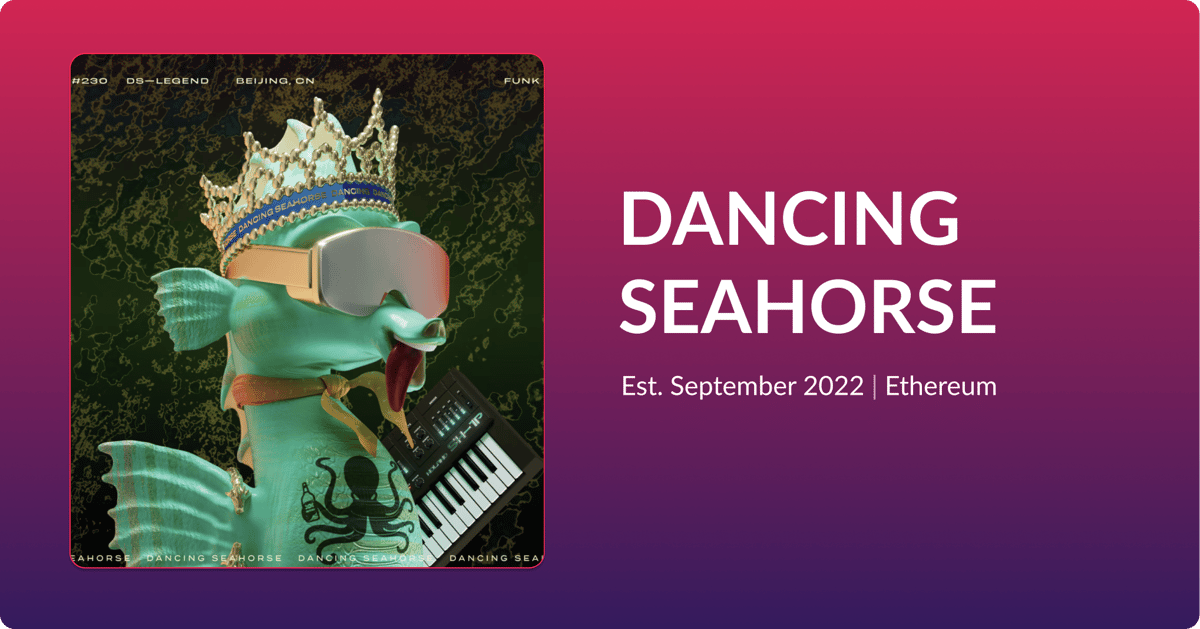 Dancing Seahorse is a "private members club" for live music lovers who want access to exclusive VIP experiences. Memberships come in two tiers: Premium and Legendary, and both give holders VIP access to concerts, festivals, and clubs around the world. Think backstage, green rooms, after parties, and opportunities to hang with "some of the most prominent artists globally."
Upcoming events members have VIP access to include LA concerts by Taylor Swift, Beyonce, Muse, Coldplay, and Rick Ross. Membership also includes access to the Nova3 Web3 coworking space/networking lounge (equipped with a restaurant/bar and recording studio) on Hollywood Boulevard in LA, and equity in a forthcoming music-based NFT marketplace.
Designed for

:
Live music lovers
Dancing Seahorse Members Perks:
VIP access to concerts, festivals and clubs in LA & around the world

Use of Nova3 Web3 coworking space in Hollywood + future Nova3 locations

Equity in a forthcoming music-based NFT marketplace

Connections to Dancing Seahorses' network of Web3 & music professionals
Launched: September 2022
PROOF Collective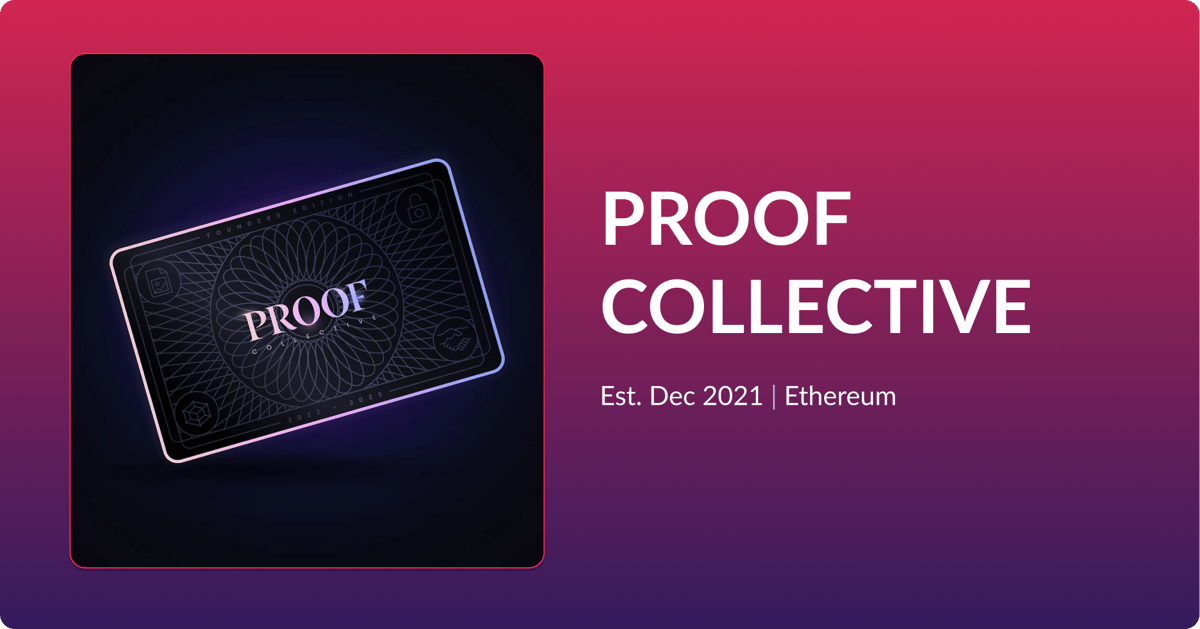 PROOF Collective is a collective of artists and collectors started by PROOF, the Web3 startup behind popular NFT projects including Moonbirds, Oddities, and Grails. Membership is granted to holders of the 1,000 PROOF Collective NFTs.
Co-Founder Kevin Rose established the collective in December 2021 to provide a close-knit community for artists and collectors to connect.
Since its launch, PROOF Collective has given away art prints from their Moonbirds Diamond Exhibition at NFT NYC 2023 and hosted exclusive IRL meetups in Venice Beach and Art Basel.
Designed for

:
Artists & art collectors
PROOF Collective Member Perks

:
Unique opportunities to connect with artists

Exclusive access to future PROOF-related NFT drops

Access to PROOF's private Discord

Early access to PROOF podcast episodes

Research reports

In-person events

Access to members-only exclusive collaborations and rewards
Launched: December 2021
Crypto Packaged Goods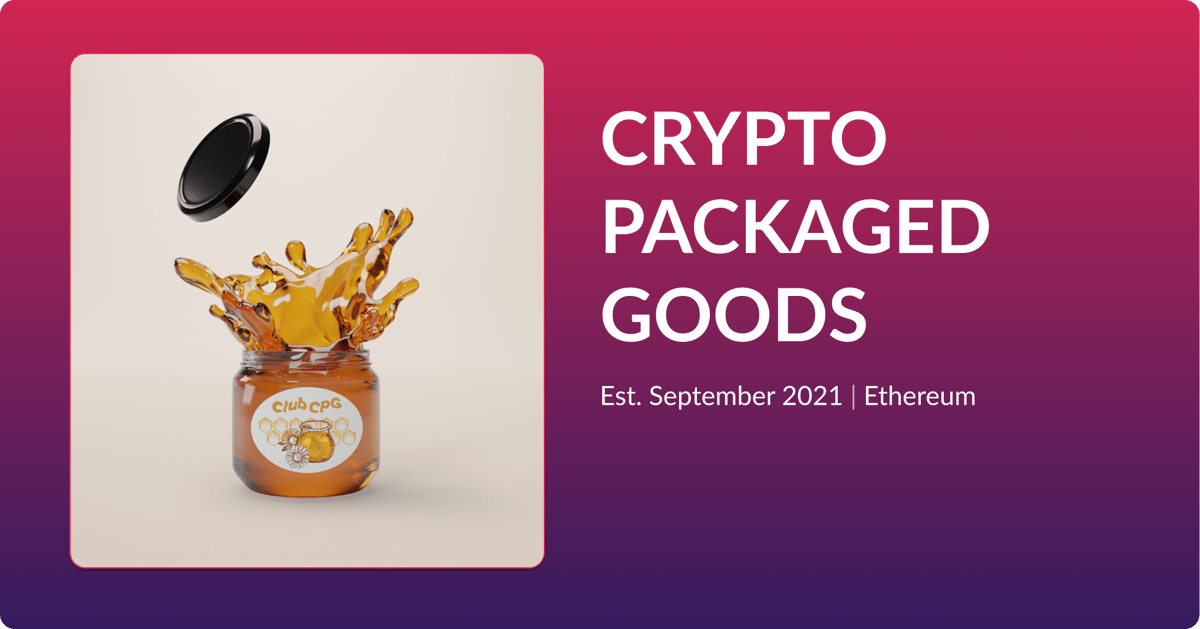 Crypto Packaged Goods (CPG) is an organization focused on creating transformative opportunities and products for Web3 developers and collectors. Initially, they started as a collective of 333 founders, operators, creatives, and venture capitalists, providing mentorship and incubation for Web3 applications and NFT collaborations.
Crypto Packaged Goods offers two membership token types — CPG Genesis and CPG Pop — giving members access to exclusive events, seminars, meetups, discounts on SaaS products, and token-gated NFT drops. They aim to empower artists, builders and collectors through mentorship, community, and other members-only perks to help drive innovation in the crypto and consumer culture landscape.
Designed for

:
Creatives, Founders, and VCs in art and Web3
Crypto Packaged Goods Member Perks

:
Access to private events, seminars, and meetups organized by Crypto Packaged Goods

Participation in private community discussions and shared insights

Priority access to allowlist raffles

Discounts on a curated list of SaaS products

Token-permission access to NFT drops
Launched: September 2021
Neo Tokyo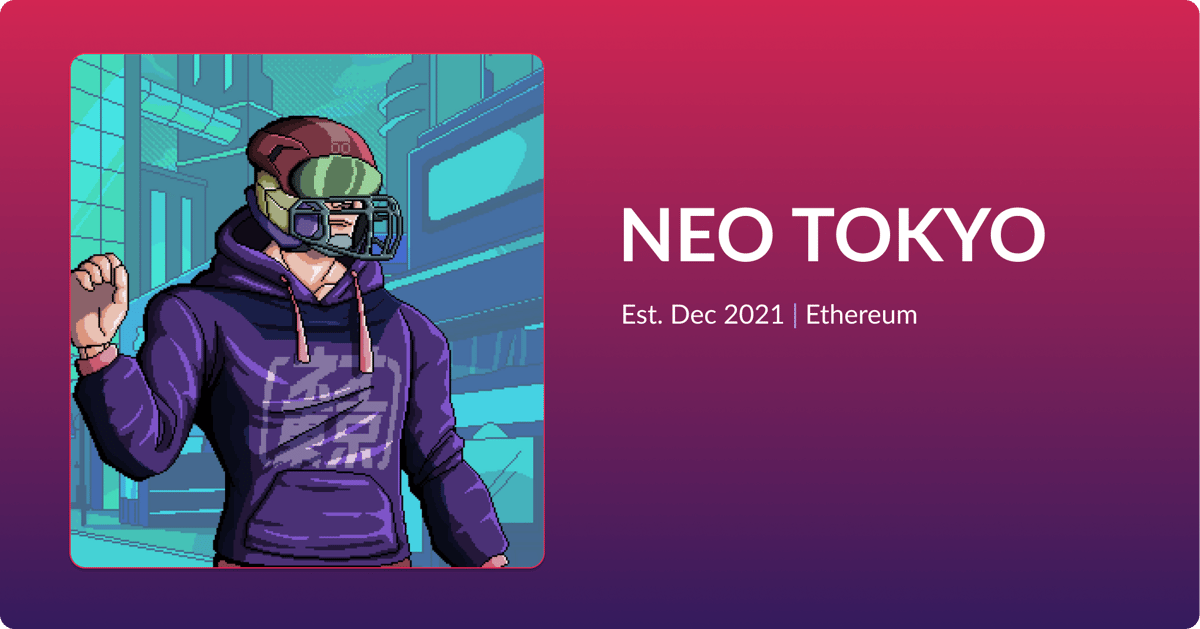 Neo Tokyo is a project led by YouTuber Alex Becker, inspired by the 1987 anime of the same name, with a focus on uniting the people building crypto gaming and metaverse experiences. Members can join by purchasing an S1 or S2 Neo Tokyo Citizen NFT.
Neo Tokyo Citizens NFTs consist of 2 avatar collections (aka membership tiers) that provide a unique and personalized gaming experience. S1 Citizens are rarer and offer more benefits.
Neo Tokyo NFTs can be utilized to play games like Kong Klimb and the Meta Tournament. Neo Tokyo aims to revolutionize the world of gaming by providing a platform for the seamless collection, storage, and trading of game assets across multiple virtual games.
By holding a Neo Tokyo NFT, holders can collect, store, and trade assets across various virtual games seamlessly. These Membership NFTs provide their community members with trading opportunities within the metaverse while streamlining revenue generation from gaming experiences.
Designed for

:
Builders (VCs, devs, token founders) & enthusiasts of metaverse & Web3 gaming
Neo Tokyo Citizens Member Perks

:
Exclusive access to alpha projects and early whitelist opportunities

Opportunity for collaboration and networking with other members in the network

Participate in private events and workshops

Ability to earn byte, Neo Tokyo Citizens' utility token

Access to private Discord channels
Launched: December 2021
Tribe Diamonds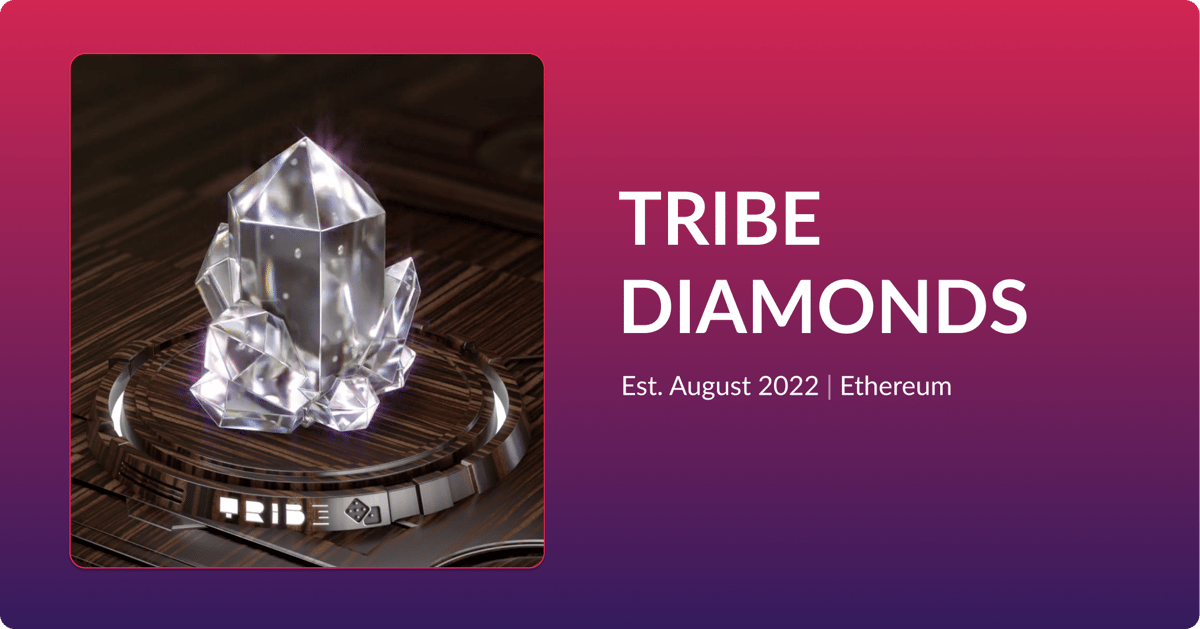 With only 200 memberships available, the Tribe Diamond Pass NFTs bring together a community of people who are interested in Web3 entertainment and gaming. Members get access to a private community of gamers, developers, and other NFT collectors, as well as games.
Tribe Inc, the Web3 gaming studio behind Tribe Diamonds, grants holders a range of benefits within Tribe's gaming ecosystems, such as Lost Realms and racing MMO Fury, and exclusive physical and digital experiences.
Designed for

:
Web3 gaming & entertainment fans
Tribe Diamonds Member Perks
Access to a private community of gamers, Web3 game developers, and NFT collectors

Early access to Tribe's portfolio of games

Exclusive events and digital experiences

Special privileges and rewards that can enhance your gaming experiences
Launched: August 2022
Steady Stack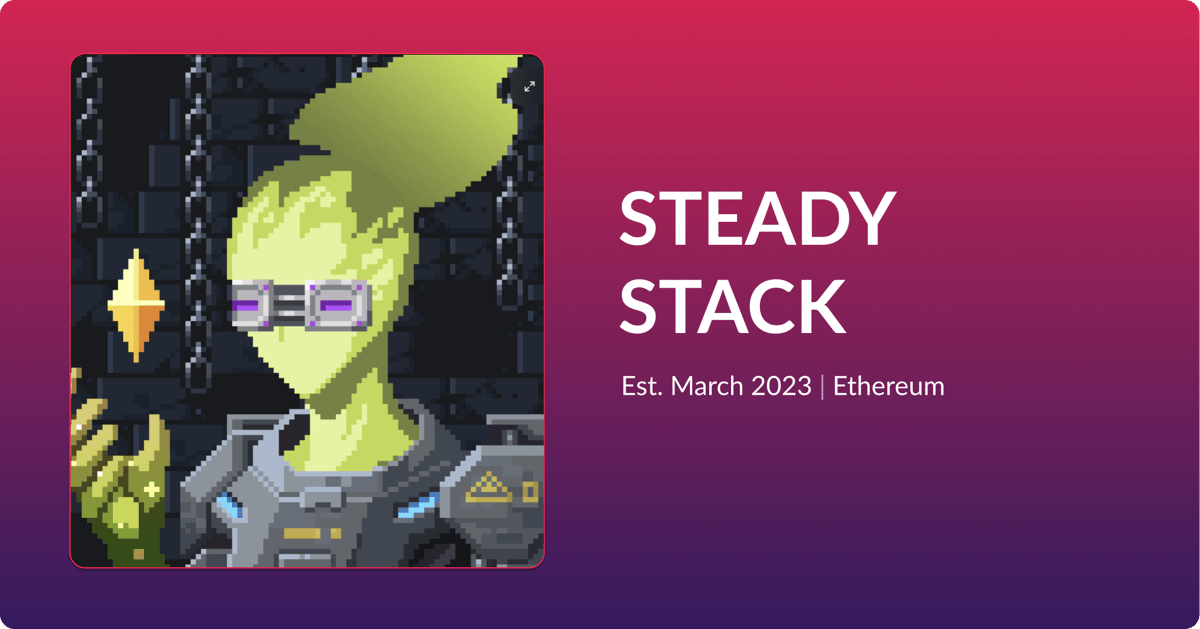 Steady Stack is another club for an alpha-seeking community of crypto traders, VCs, builders, and entrepreneurs centered around "wealth creation". Steady Stack Titans NFTs provide the higher tier membership ("Investor Illuminati"), while Steady Stack Legends provide more affordable entry to the club at a fraction of the price.
Members get access to live trading training sessions every week, trading master classes, algo bots, daily live trading and voice chats, and IRL meetups. Access may vary depending on whether you own/are a Titan or a Legend.
Designed for

:
Alpha-seeking crypto traders, VCs, builders and entrepreneurs
Steady Stack Member Perks

:
Access to workshops, events, and conferences tailored for entrepreneurs and builders

Weekly live trading training sessions

Daily live trading & voice chats

Exposure to unique business investment opportunities

Opportunities to network with Steady Stack's community of traders, VCs, builders, entrepreneurs & Web3 natives
Launched: March 2023
Conclusion
Membership-based NFTs open the doors to a world filled with exclusive experiences, VIP access, and connected communities. With true utility and value, we expect to see more membership NFTs in the shift to more immersive, tailored experiences.
As we can see, these NFTs can grant members entry into exclusive communities, and opportunities to connect with like-minded enthusiasts who share common interests and passions.
We would love to hear your thoughts on membership-based NFTs. Join the conversation and stay connected by subscribing to our blog and following us on Twitter and LinkedIn.