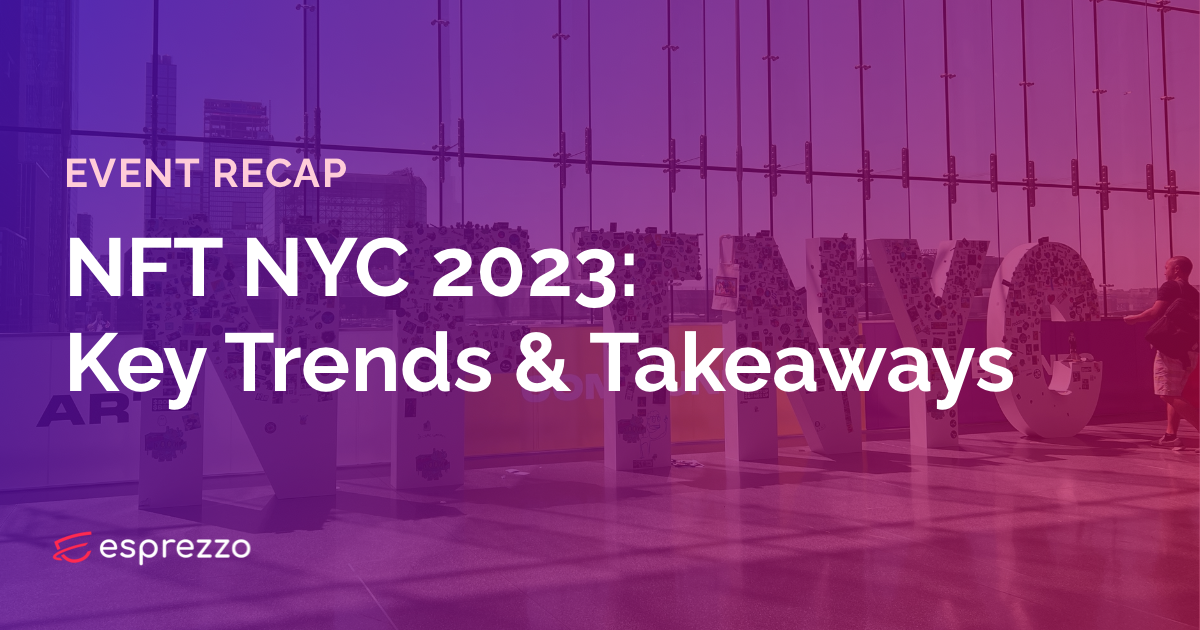 NFT.NYC 2023 may not have boasted the same wild energy as previous years, but the Web3 community is still going strong.
With the spotlight now on authentic artists and builders, the focus has shifted from pump-and-dump schemes to more substantial projects that redefine the Web3 landscape. The community has become the beating heart of the Web3 world. So, let's dive into the most noteworthy highlights and trends from NFT.NYC 2023, showcasing the conference's standout moments and ideas.
Celebrating artists at NFT NYC 2023
Fashion takes a digital route
More and more fashion brands are going digital, and "phygital" fashion was a major theme at NFT.NYC this year.
Top fashion brands including Nike, Gucci, and Tiffany & Co, have already begun to explore the possibilities of Web3. Digital fashion is becoming increasingly popular, offering consumers the ability to personalize and show off their digital avatars while securely owning and trading these unique, branded digital assets.
With the potential to revolutionize the way we consume fashion, we believe that Web3 will continue to be a major player in the fashion industry in the coming years, and it was fitting to see fashion and Web3 come together in NYC.
Fashion DAO
Speaking of the intersection of fashion and technology, The Fashion DAO celebrated its first anniversary during NFT.NYC with a brunch party at the Rooftop at Selina Chelsea. The event brought together creators in the fashion-tech space from all over and attendees were treated to a showcase of artwork and live fashion shoot captured by artist and photographer Iris Brosch.
With attendees from Web3 companies including KRWN Studio, Endemic NFT, Power of Women NFT and The Fabricant, The Fashion DAO's event served as a testament to the exciting and creative possibilities that arise when fashion and tech converge.
The event was accessible both in-person and virtually via Spatial, ensuring inclusivity for all. The Fashion DAO founder Nico Fara moderated the in-person event, while Noreen Sullivan took care of the virtual side.
All in all, The Fashion DAO's anniversary event was a memorable mix of fashion, tech, and art in an artsy setting.

The rise of Music NFTs
The music industry has long been known for its innovative use of technology to connect with fans and create new revenue streams, and music NFTs were another prevalent theme at NFT.NYC this year.
With the rise of NFTs, the industry found a powerful new way to engage with fans and generate revenue. NFTs enable musicians to sell unique digital assets, such as concert tickets, exclusive merch, and even limited edition songs, directly to their fans. This not only creates a new revenue stream for artists but also helps to foster a deeper connection between fans and their favorite artists.
Sammy Arriaga
Sammy Arriaga, an independent Nashville-based country music artist, wowed the crowd with his amazing performance on the Artist Village stage. The diverse audience, which included both new faces and holders of his NFTs, came together to enjoy his music.
Sammy's performance showcased the ability of music to bring people together and generate excitement, highlighting the transformative potential of NFTs in the music industry.

Sammy Arriaga 4K "PIXELATED" music NFT collection
Arriaga sold out his first NFT collection, METAGIRL Digital Heart Music NFTs, in April 2022 and later launched his PIXELATED Music NFT collection designed by Chloe Zorn. With his success selling music as NFTs, Sammy has brought attention to how artists can monetize their work while sharing ownership and access with his fans.
As more artists begin to explore the potential of NFTs in the music industry, it will be fascinating to observe how Web3 transforms the way musicians interact with fans and generate income.
Community is utility
An important takeaway from NFT.NYC: Community is utility and IRL events add a togetherness and feeling digital events still can't replace.
The NFT craze has taken the world by storm, and the conference and side events exemplified that. The conference and side events brought together a diverse group of NFT enthusiasts, investors, and creators who were all eager to explore the latest NFT-enabled experiences.
From the panels, discussions, and events, it was clear that the NFT market is still in its early stages, with exciting projects showing how NFTs can transform different industries.
Here are a few standout projects and activations that caught our attention at the conference.
LostWorlds: geoNFT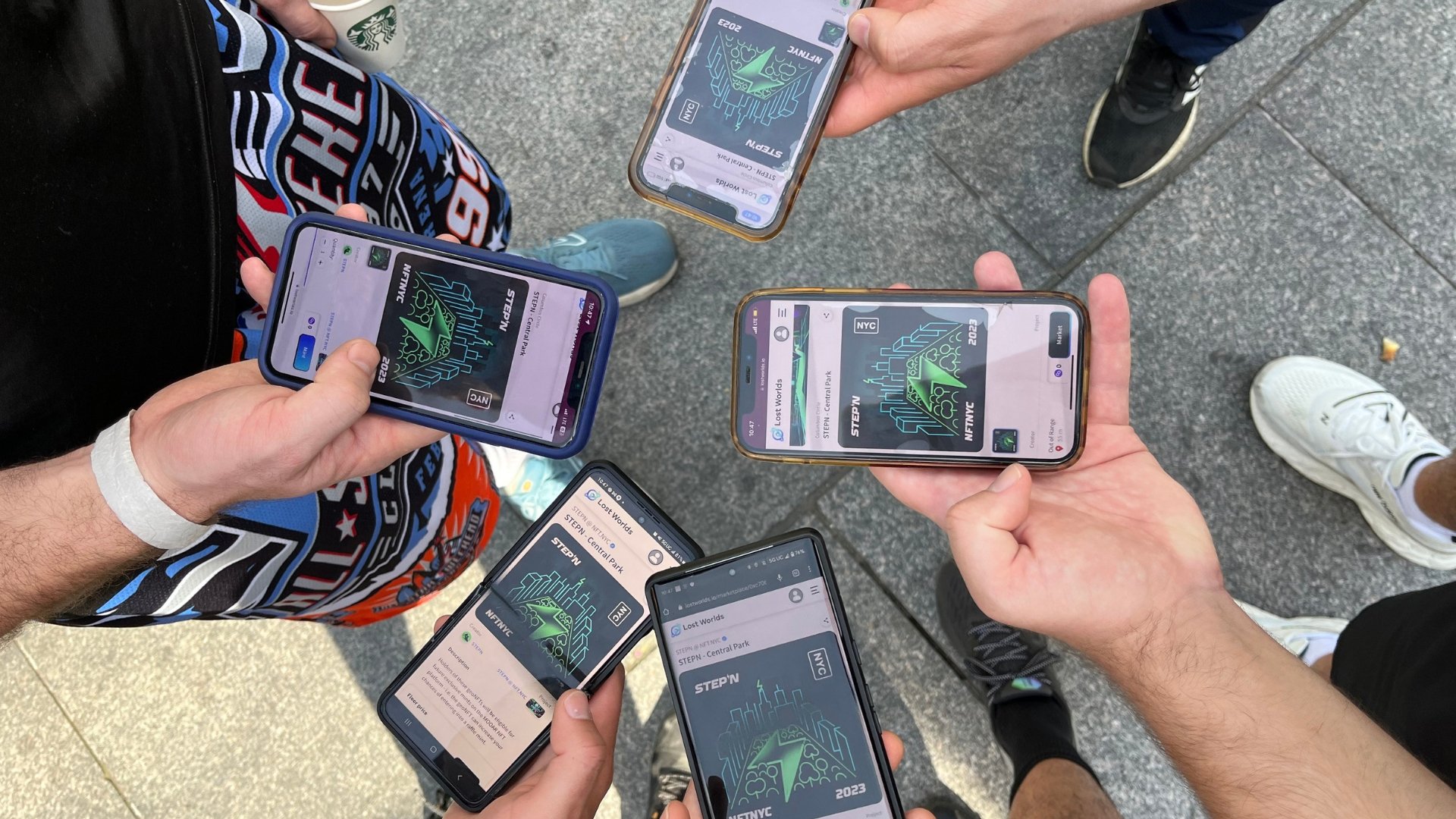 Image courtesy of @MishaFYI
Location-based platform Lost Worlds brought an incredible experience to NFT.NYC with DeGods and StepN. The LOST.NYC experience was all about taking NFTs beyond the digital realm and into the real world, with attendees participating in a scavenger hunt with over $100,000 in prizes hidden around New York City.
The hunt was a huge success, with participants eagerly exploring the city to collect geoNFTs and unlock merch, NFT drops, and more. It was a great opportunity to experience the endless possibilities of NFTs in a completely new and fun way.
Pudgy Penguins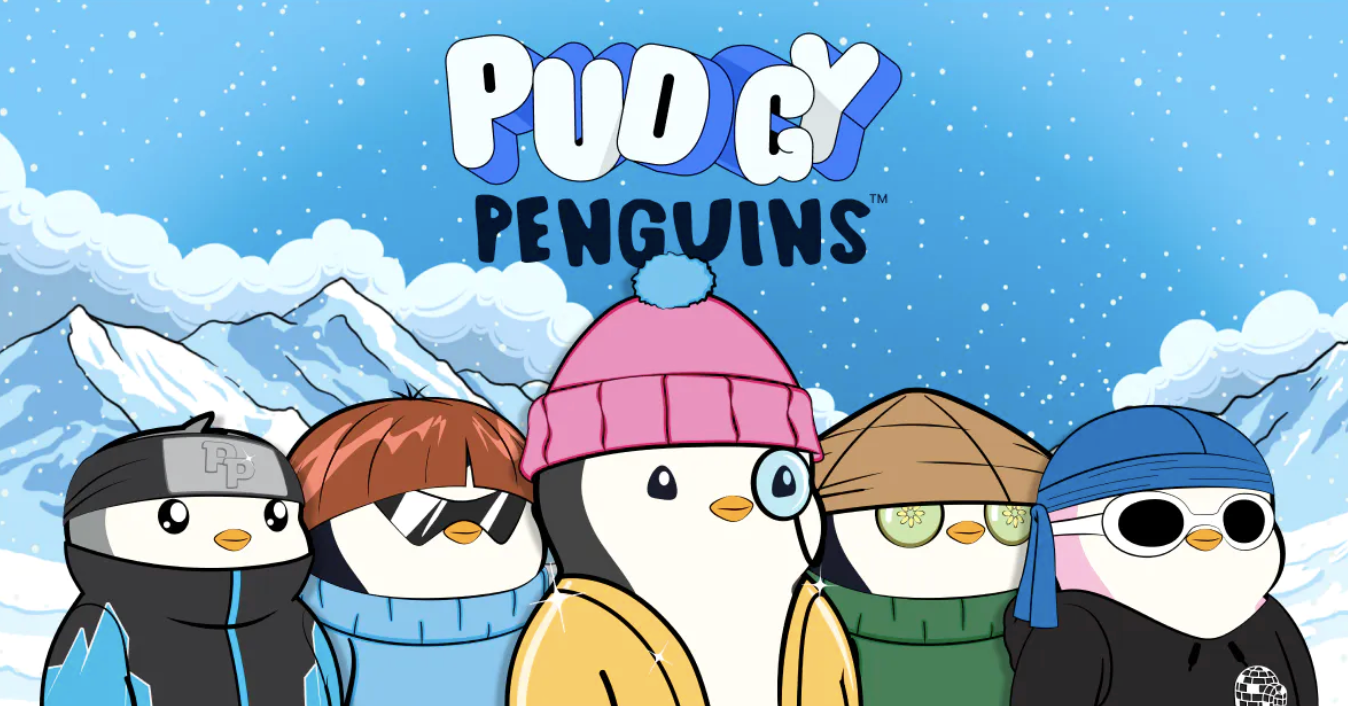 Pudgy Penguins. Courtesy of CoinStats
Pudgy Penguins hosted their special event Pudgy NYC, which was limited to Pudgy Penguins and Lil Pudgys holders, as well as their plus ones. The event provided a unique opportunity for attendees to enjoy food, drinks, networking opportunities, and music, all while immersing themselves in the Pudgy Penguins community.
The special Pudgy Penguins claw machine added to the excitement of the evening. It's exciting to see how NFT events will continue to transform the way communities engage with one another.
DeNYC
Similarly, DeLabs, the startup behind NFT projects DeGods and y00ts, hosted a one-of-a-kind NFT experience during NFT.NYC by offering 50 rooms at the Public Hotel exclusively to DeGods and y00ts holders.
The activation promised exclusive merchandise and other surprises from the DeLabs team, and all 50 rooms sold out in just five hours, highlighting the strong interest and excitement of the communities in experiencing an NFT-branded experience in a physical space.
Through the hotel takeover, DeLabs provide their community with a memorable experience that seamlessly blended the digital and physical worlds. The success of this activation illustrates the potential of NFTs to create new opportunities for community building and immersive experiences.
Aside from their hotel experience, DeGods also hosted a DeGods Basement Party exclusively for their NFT holders, which saw a long line of eager attendees waiting to get in. This event gave DeGods and y00ts holders a chance to connect with each other and with the team in a more casual setting.
I have been a @DeGodsNFT since the start, and I can't be any more bullish after this incredible weekend #NYCNFT2023

It was the first time meeting some IRL hommies and it was amazing. I haven't partied like this since my school days. Exhausted but with a full❤️
Thank you pic.twitter.com/MDXhe3ER2S

— crushit X+ (33.3%) (@sanchezdds) April 15, 2023
Claynosaurz
Elixir and Claynosaurz hosted a highly anticipated NFT event at Harbor. The event offered a limited release of 620 booster packs, each containing exclusive NFT cards such as a Cupcake Protocol card and a Pizza booster card, among others. The excitement surrounding the event was apparent, with eager attendees forming long lines at the entrance to get their hands on the coveted booster packs.
MonkeDAO
The
MonkeDAO
and
MetaPlex
MonkePlex event brought together a diverse group of Web3 enthusiasts, projects, and fans. The venue was filled to the brim with attendees, who were eager to immerse themselves in the experience.
During the event, MonkeDAO's CEO and Co-founder, NOM, announced that the company had acquired Solana Monkey Business (SMB), one of the earliest Solana pixel NFT projects. The acquisition is intended to help MonkeDAO expand the reach of the SMB collection and offer more unique experiences to the community and greater value to holders.
Gmoney & 9dcc
Gmoney and 9dcc, his Web3-based luxury fashion label, celebrated the launch of their latest collection, ITERATION-03, by hosting an immersive treasure hunt throughout New York City.
Participants set out on a journey to uncover hidden gems and iconic cultural landmarks while competing for exclusive prizes. Among the rewards were enamel pins crafted by renowned artist Snuffy, with a one-of-a-kind tattoo from the artist up for grabs. Early finishers were also awarded new limited-edition ITERATION-03 NFC caps from 9dcc's recent collection.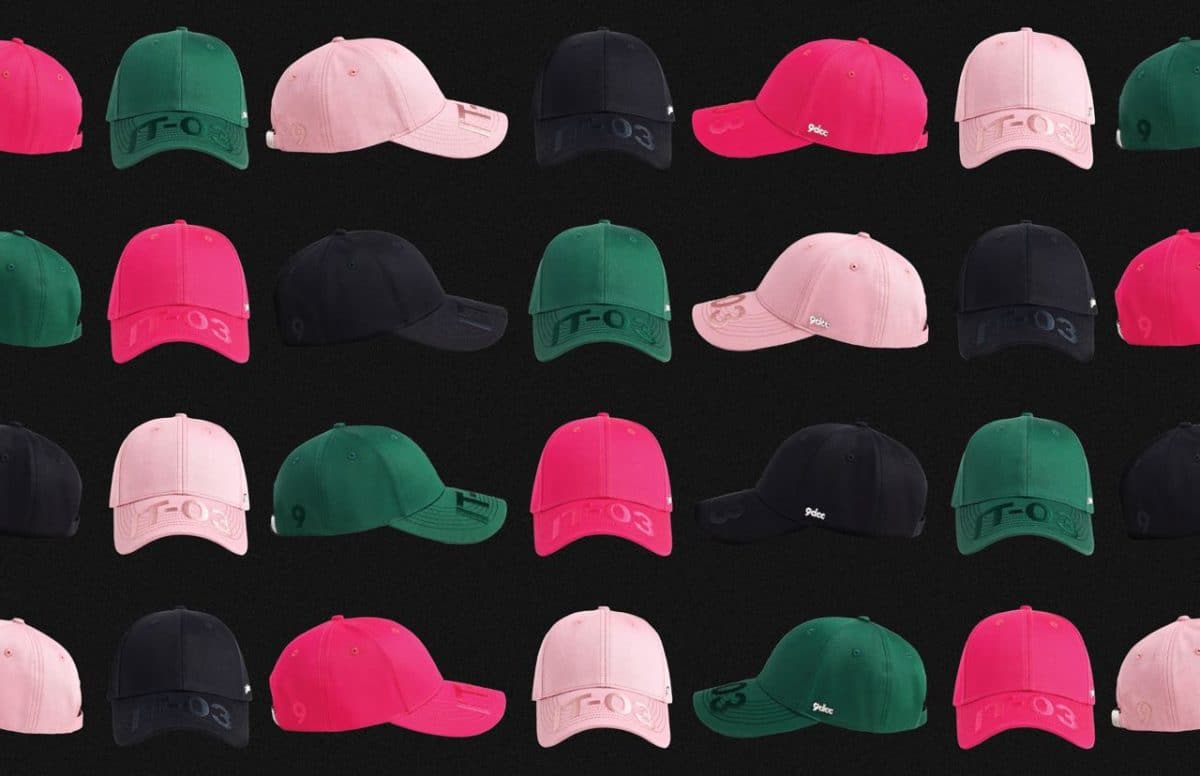 GMoney's 9dcc ITERATION-03 caps with NFC chips. Image courtesy of 9dcc
Azuki
One of the most impressive examples of community came from NFT project Azuki's AzukiNYC community, who organized and hosted a party called "The Concrete Garden" on April 15. The event sold out, with 250+ attendees and Azuki community still buzzing about it:
Next time anyone says Azuki community isn't strong, tell them this.

One of the best events at NYC this year was organized entirely by @Azuki holders.

Over 250-300+ people came to attend. Not just Azuki, BEANZ, or Bobu holders, but a diverse crowd from all communities.… pic.twitter.com/gvvO1J53vO

— Arcanic (@ArcanicNFT) April 17, 2023
Committed members of the community led the event, despite it not being sponsored by Azuki. This effort reflects the importance of community in the success of any Web3 project, with Azuki's community serving as a prime example of what can be created.
Azuki and LINE Friends IRL at the LINE Friends flagship store in Times Square. Image courtesy @ZAGABOND
To celebrate the partnership of Azuki & Beanz' parent company Chiru Labs with IPX, a South Korean digital IP platform known for the LINE Friends character stickers, Times Square goers were treated to a billboard featuring animated Beanz and Line Characters above the flagship LINE Friends store during NFT.NYC.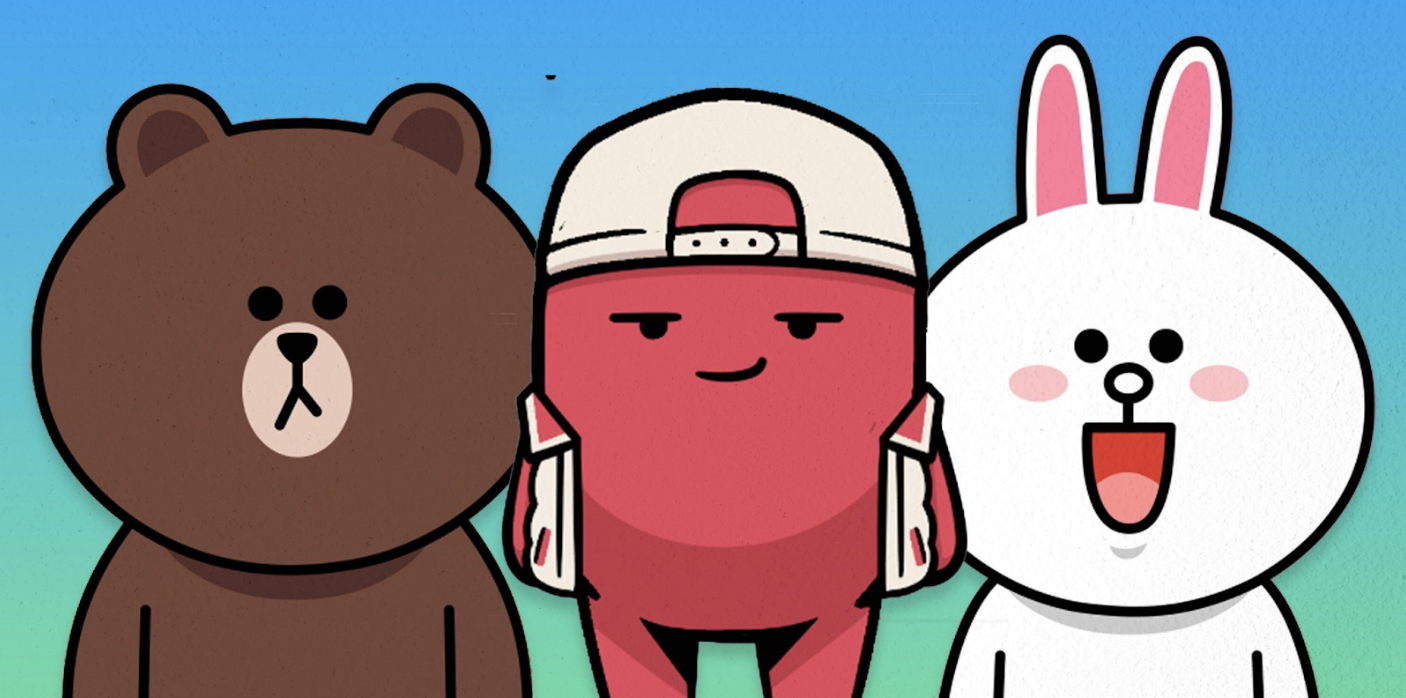 Azuki partnership with LINE Friends. Image courtesy of LINE Friends
Game on: The focus on Web3 gaming
It's no secret that hopes are high for Web3 gaming. In previous years, people mostly talked about which PFPs (profile pictures) would pump during parties. This year's conference was more focused on discussing real utility and real-world use cases for NFTs and gaming.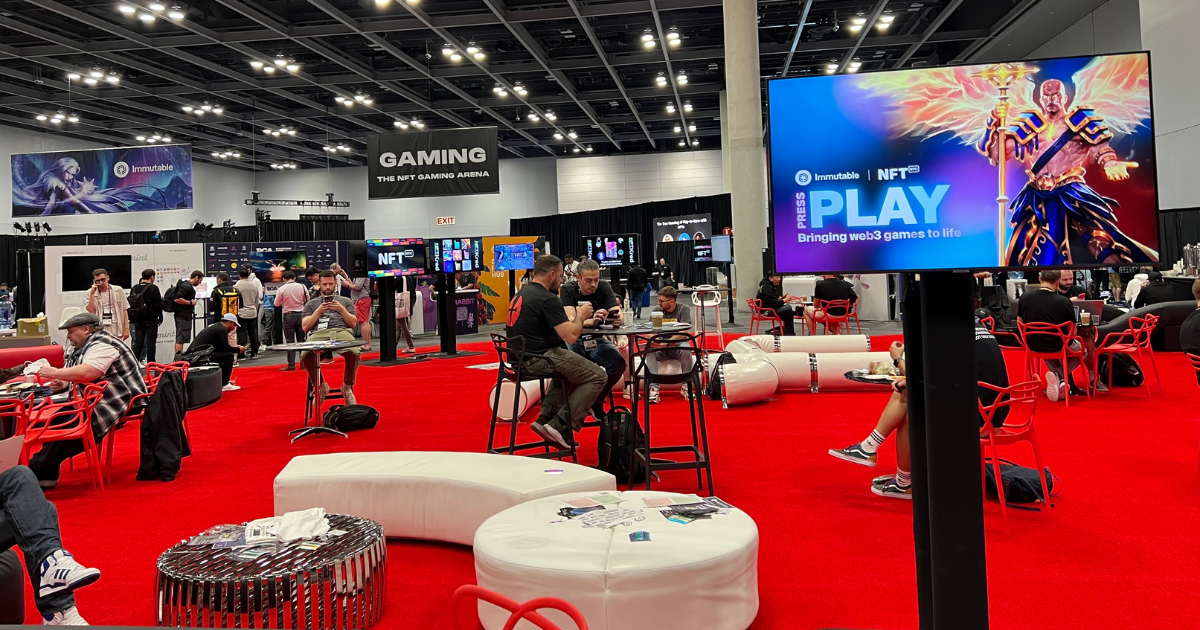 NFT NYC 2023 gaming arena
Web3 gaming is really starting to take off and has got Web3 enthusiasts and investors buzzing with excitement. The integration of blockchain technology into gaming can give players brand new ways to engage with, own, and make money off in-game digital assets and earn real-world rewards.
As interest in gaming NFTs continues to grow beyond just art and collectibles, the potential for expansion is huge—even if most projects are still in their infancy.
Notable Web3 projects and games at NFT.NYC 2023
1. Immutable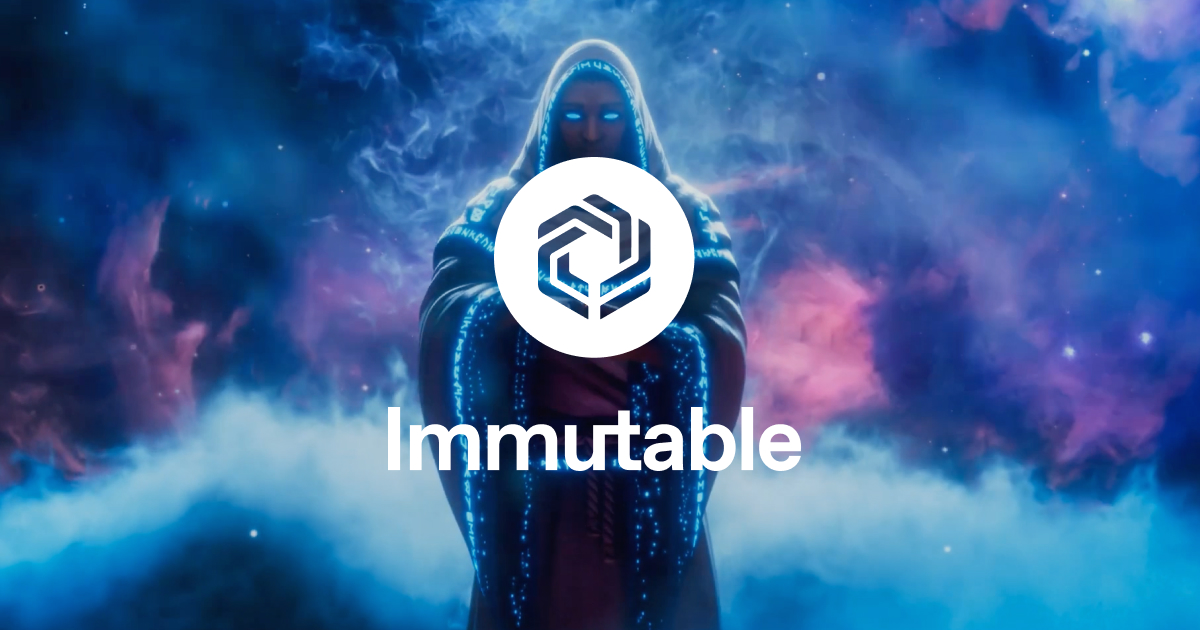 As a multi-year sponsor of NFT.NYC, Immutable had a strong presence this year. You can't discuss Web3 gaming without bringing up the Australia-based Web3 gaming company.
The group's projects include Immutable X a layer 2 (L2) blockchain built on top of the Ethereum network. It's designed to improve scalability, reduce transaction costs, and provide faster confirmation times, making it suitable for NFT projects and Web3 games.
By leveraging Zero-Knowledge (ZK) Rollups, Immutable X purports to handle up to 9,000 transactions per second. Plus, players can trade NFTs without eye-watering pesky gas fees. Since its 2018 debut, Immutable X has become a go-to choice for both devs and users in the ever-growing blockchain gaming and NFT space.
In addition to their blockchain, Immutable stands out as a leader in Web3 gaming, thanks to their Web3 game developer platform and their role as publisher of popular titles like Gods Unchained and Guild of Guardians.
Besides sponsoring and showcasing a range of gaming projects at NFT.NYC, Immutable joined forces with Polygon, Game 7, and Cross the Ages to host an exclusive networking event, where a select group of registered guests were warmly welcomed.
2. Polygon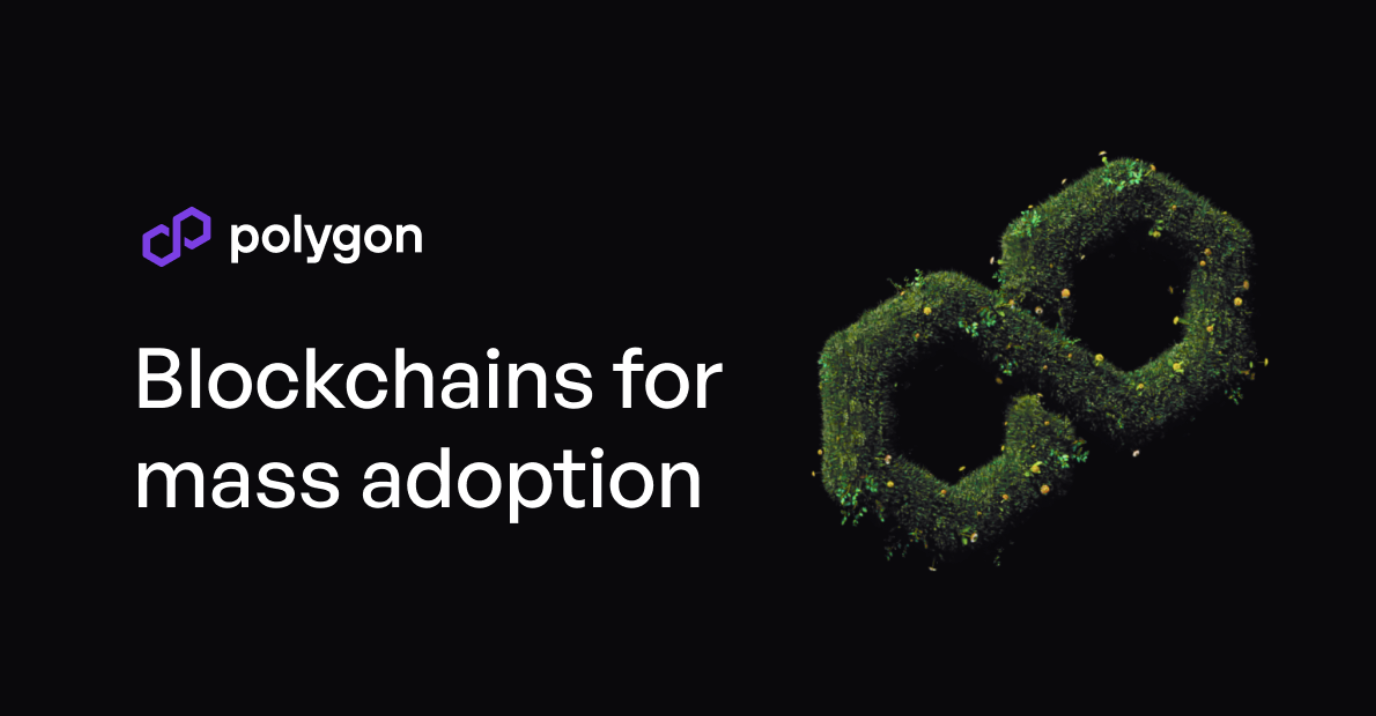 Polygon Labs's L2 Polygon chain has consistently been a hit with game developers who want to build blockchain-based games. With its user-friendly software development kits (SDKs), Polygon allows devs to effortlessly integrate blockchain features into their games
It's also drawn the attention of some major Web3 gaming projects and firms, such as Animoca Brands, Decentraland, Somnium Space and Sandbox.
At this year's NFT.NYC, Polygon threw an epic block party, bringing together a diverse and vibrant mix of people. Attendees included talented artists, innovative creators, founders, and builders making it a memorable and exciting event for everyone involved.
3. Blockchain Game Alliance
Blockchain Game Alliance highlighted games and gaming NFTs at NFT.NYC, raising awareness for their platform. They hosted a booth with demos from three member companies, showcasing three games by their members: Cross the Ages, Reign of Terror, and Last Resort.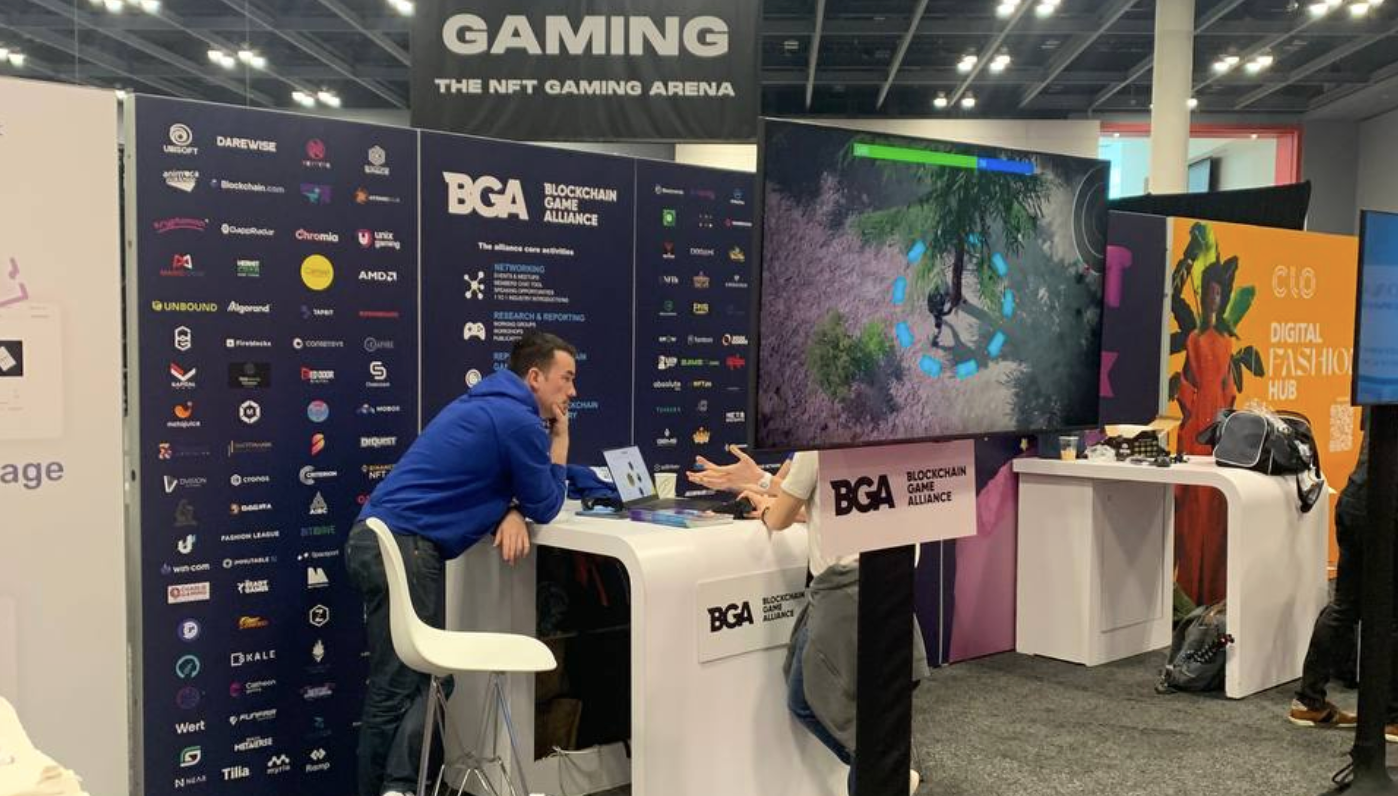 Image courtesy of Blockchain Game Alliance
BGA also presented a panel discussion on 'NFTs Gaming on Environment' at the Gaming Stage, moderated by Director of Global Development Flavien Defraire and featuring guest speakers: Martin Harder, Business Development Lead at Atomic Hub and Thomas Herman, Tokenizer at Carbon.
4. Cross the Ages
Cross The Ages is a sci-fi and fantasy trading card game built on the Immutable X blockchain and was one of the popular games showcased at Blockchain Game Alliances' booth.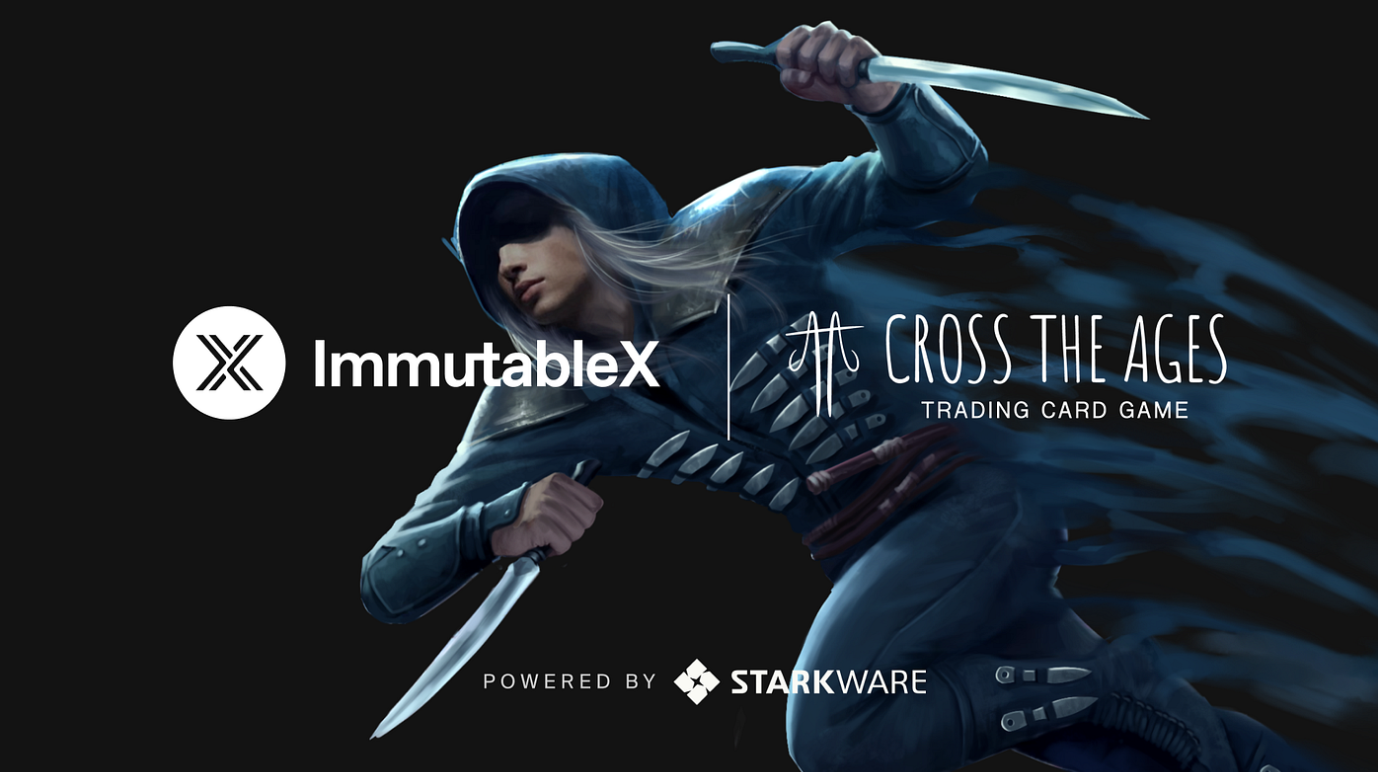 The game features a unique digital-to-physical card transformation system that enables players to convert their digital NFT cards into physical NFC cards.
Cross the Ages is available and free on the App Store and Google Play Store.
5. MetalCore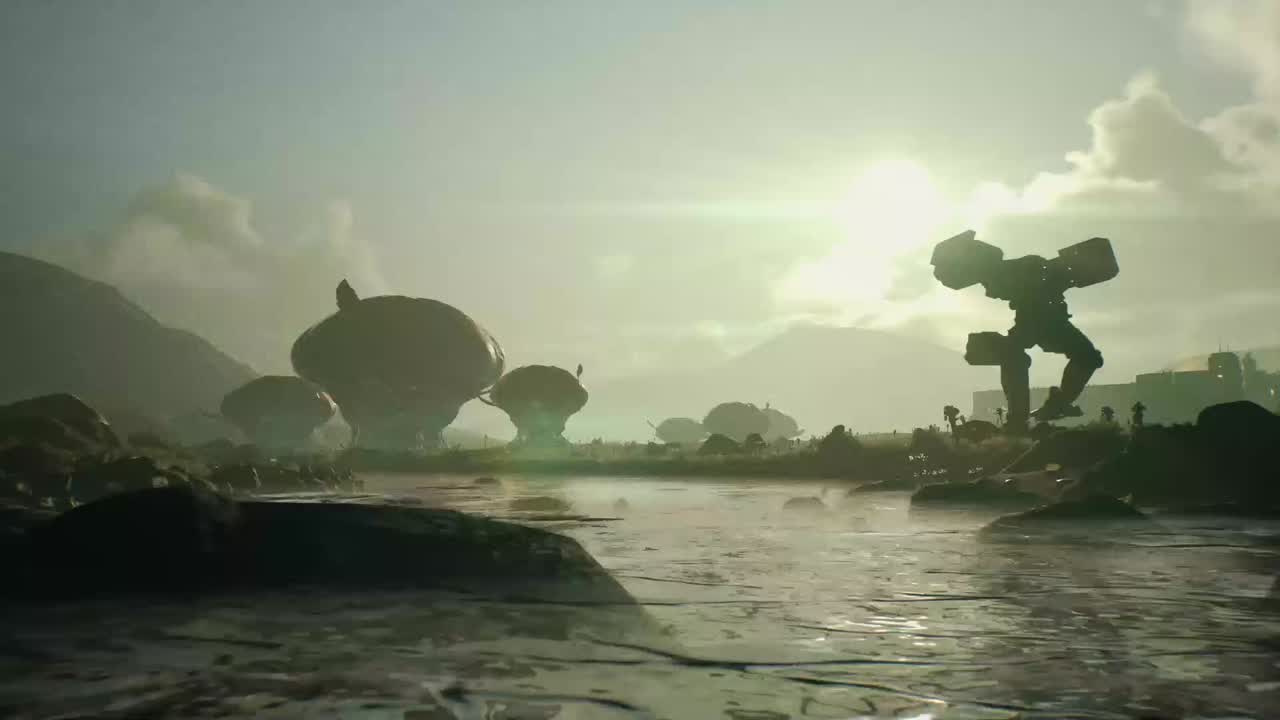 Image courtesy of MetalCore
MetalCore, an NFT-based MMO combat game on the Polygon Network, lets players team up with factions, battle for territory and resources, and even collect vehicles and gear. You can also trade or sell your loot, making this game a killer combo of strategy, resource management, and intense combat.
The MetalCore team dropped the first 5 minutes of gameplay on YouTube and gave NFT.NYC goers have a chance to play it themselves.
6. SHRAPNEL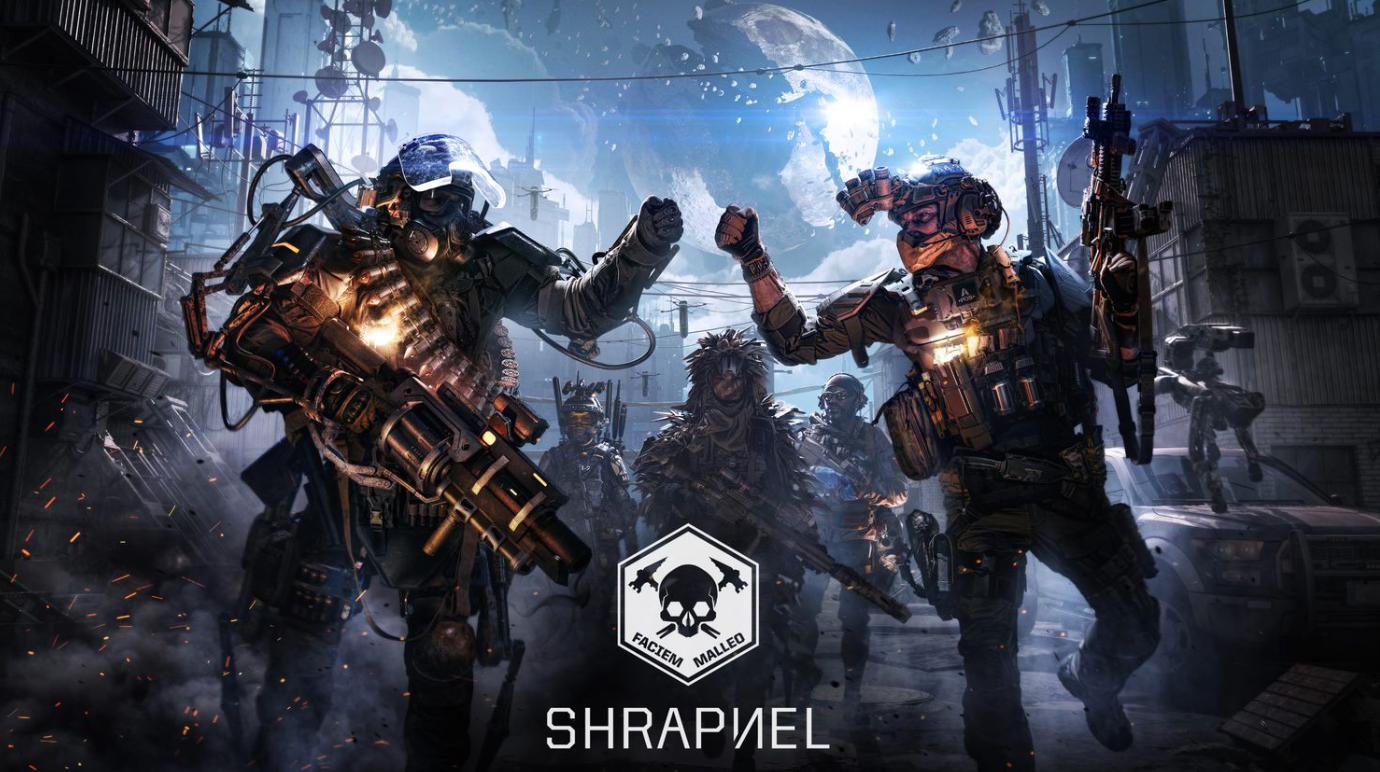 SHRAPNEL is a competitive Web3 multiplayer first-person shooter game. It allows players to utilize a rich set of player-creation tools, combining combat, creation, curation, and connection into a community where players own the platform and decide its future.
SHRAPNEL CTO and Studio Head Don Norbury spoke on the panel "How NFTs Can Allow Gamers to Own Their Experience" with gaming industry management and advisory firm Loaded's Chief Commercial Officer Jeff Pabst, and NFT Insider founder and Chief Editor John Nichols.
Closing
While NFT.NYC 2023 may not have had the same buzz as previous years, the Web3 community is still thriving. There's been a shift towards authentic artists and builders, and this has sparked exciting projects that are redefining the Web3 landscape. This renewed focus has also generated a surge of interest in Web3 gaming, digital fashion, and artists, providing new opportunities for creators and fans to explore and have fun.
We can't wait to see how this community will continue to grow and evolve in the upcoming years — hopefully bringing even more creativity, innovation and fun to the Web3 world.